Athletes rush to live-streaming amid organizational hiatus'
Athletes are turning to live-streaming during their dowtime, as the cornonavirus makes sports organizations go on hiatus.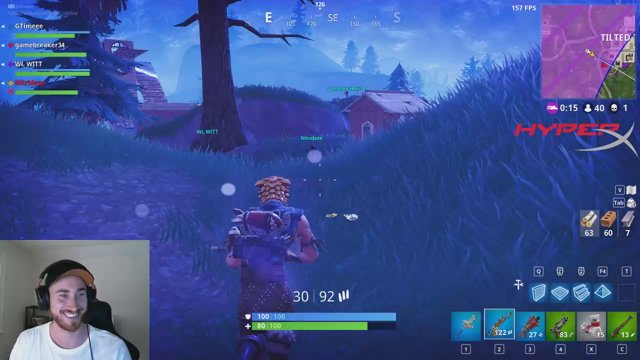 With major sporting organizations like the NBA, XFL, NCAA, and PGA temporarily shut down, many athletes have turned to live-streaming.
In the past couple of years live-streaming has become a larger part of entertainment and with it's evolution has come the entry of athletes onto the playing field.
While there are several athletes who have been live streaming ranging anywhere from a few months to a couple years, more and more athletes are turning to live-streaming their hobbies in their downtime with their seasons being cancelled.
With the Coronavirus causing panic throughout the nation, sport organizations have been put on hiatus' with the likes of the NCAA all together cancelling all of their spring sports championships. These cancellations have given professional players and team organizations alike a lot more spare time than they are used too.
All-Star Gordon Hayward has been streaming since his gruesome injury in 2017 becoming one of the bigger names in sports to do so. Hayward is even sponsored by HyperX, a gaming accessories store that sponsors professional teams in eSports.
Below is a list of some professional athletes who have dipped their toes into the live-streaming water.
Devin Booker, Jessamyn Duke, Joel Embiid, Paul George, Bryce Harper, Meyers Leonard, Kyle Long, Ben Simmons, JuJu Smith-Schuster, and Hunter Pence.
Superstar Luka Dončić of the Dallas Mavericks recently put out this tweet looking for guidance on how to start a streaming channel.
Even the Pheonix Suns have hopped onto the trend, as they are live-streaming the rest of their season via NBA 2K20. The Suns reached out to Antonio Saldivar, a professional NBA2KLeague player to take the helm of the Suns in their first game. Viewership even reached up to 12,500 viewers which put them among the top 10 live channels on the platform according to Kellan Olson. The Suns lost to the Dallas Mavericks 150-136.
With massive amounts of people living under imposed quarantine or self-quarantining, Twitch has gained a massive following.
According to Telecom Italia Chief Executive Officer Luigi Gubitosi said, "We reported an increase of more than 70% of internet traffic over our landline network with a big contribution from online gaming such as Fortnite" during a conference call with Bloomberg.
The future of live-streaming may heavily connect to sports in the foreseeable future as the Coronavirus continues to be monitored across the world. Sports fans will be tuning in to watch their favorite players stream as athletes will change the streaming landscape for the future.