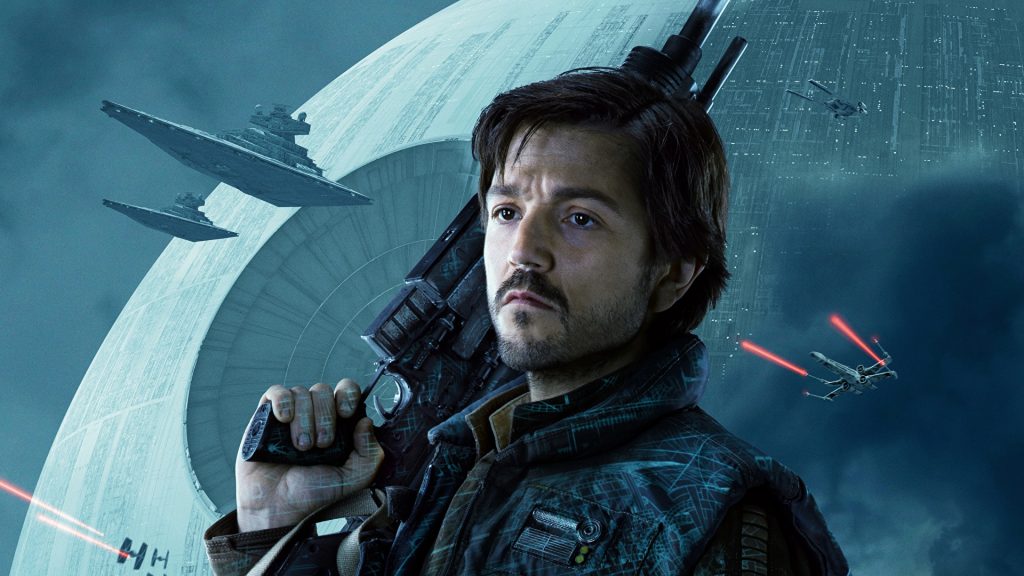 Actor Diego Luna confirmed that the Cassian Andor Disney+ series will film later this year, and hinted a bit at what the narrative will have in store for viewers.
Cassian was one of many new characters introduced in 2016's Rogue One: A Star Wars Story; the film explores the tale of the unsung heroes who stole the Death Star plans the Rebellion has in A New Hope. In Rogue One, Cassian is a grizzled veteran of the Rebel Alliance, being in the battle since he was a young boy. However, the character dies as the Death Star obliterates the planet Scarif at the end of the film.
Speaking to Entertainment Tonight, Diego Luna explained how the show will be all about building up Cassian's character, getting him to the point he's at in Rogue One.
"It is really cool to tell a story where you already know the ending. It is a different approach because of the beauty and it's how things happen. It's not just what happens. It's not the typical way of approaching a story. It's about how things happen, which in fact, is the same that happened in Rogue One. You know the ending, but you don't know how it happened, and we have that challenge in front of us again, which is exciting."
Luna also said that the show is indeed starting production this year, and that he is getting ready for it. The series is expected to premiere in 2021 on the Disney+ streaming service.