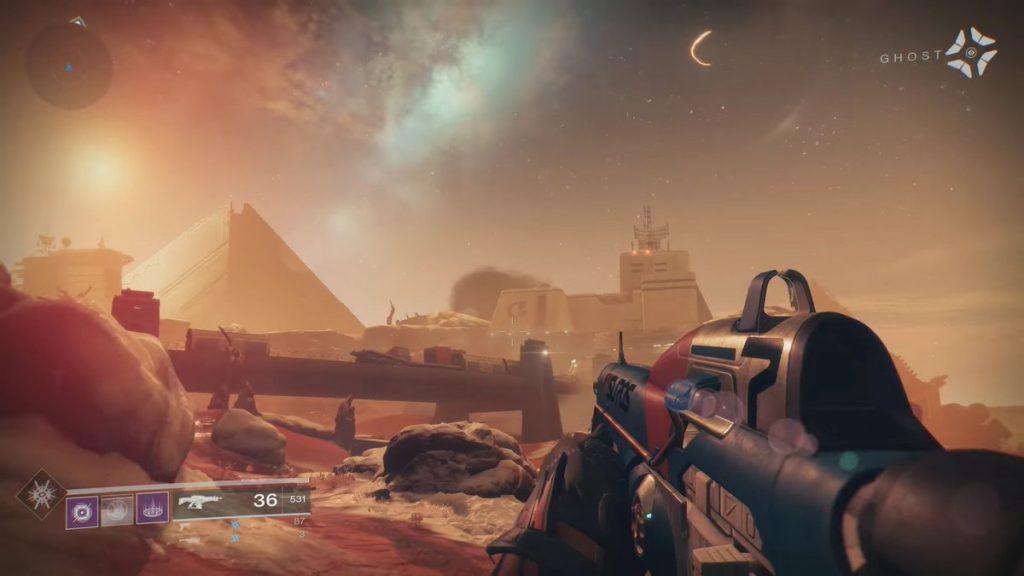 Destiny 2 has revealed free exotic and legendary loot for those who link their Twitch to their Bungie account, with items ranging from weapons to cosmetics. For the next six months, once per month, Twitch Prime players will be able to claim four pieces of free gear from Amanda Holliday in the Tower. The first four items were made available Wednesday:
The Suros Regime exotic auto rifle
Coup de Main skin for Suros Regime
The Skyline Shell
Unsecured/Outcry exotic ship
Streamer JpDeathBlade also found the alleged items for the coming months through the game's database. The gear seems to be intended for newer Destiny 2 players, as the most recent pieces of gear are from Season of the Drifter, from year 2.
The first four items will be available until February 25. The gear leaked by JpDeathBlade for February onwards is not yet confirmed.