Colin Farrell Discusses "The Batman" on "The Ellen DeGeneres Show"
Colin Farrell appeared on "The Ellen DeGeneres Show" Wednesday, and the actor had a couple things to say about "The Batman."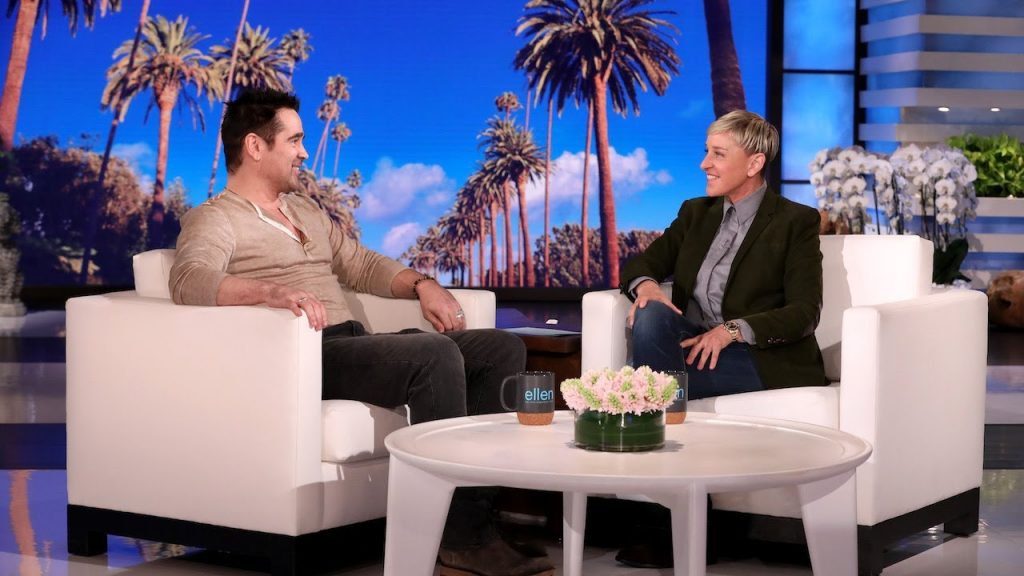 Colin Farrell appeared on The Ellen DeGeneres Show Wednesday, and the actor had a couple things to say about The Batman.
Recently, an image made its way online of Farrell sporting a dyed light grey hairstyle. Not long before this, among The Batman set photos leaked was a shot of an alleged stand-in with similarly colored hair holding an umbrella. Fans of course speculated that Penguin would have a light hair color for the film. However, in the interview, the actor essentially shot this theory down, saying the hair color was one of many that he did for fun (and botched). "Terrible," said Farrell, "something to kill a few hours."
The actor got to discussing The Batman when DeGeneres asked him what he's playing in his next project. "I'm playing Oz Cobblepot. I'm playing a character known as the Penguin," Farrell said, followed by the applause of an excited audience. "The reviews are in. I did well," Farrell joked. He then went on to say that he will be filming in London in "about two weeks."
When DeGeneres asked Farrell if his children are excited to see him in a Batman movie, the actor groaned in exasperation, "They're sick of me being a bad guy. Which, apparently, reading between the lines, leads me to believe that they think I'm okay." Farrell then went on to further discuss a funny story about how he watched It with his young son, as well as some details relating to his new film, The Gentlemen.
You can watch the full interview here: