"Wonder Woman 1984" Trailer Shows New Villains and a Resurrected Steve Trevor
The synth-scored trailer for "Wonder Woman 1984" is out, delivering a first look at new villains, powers, and the return of one Steve Trevor.
The first trailer for director Patty Jenkins's highly anticipated Wonder Woman sequel has arrived, teasing a "new era of wonder" in the mid-1980s. A lot is shown in the synth-scored two and a half minutes, but the trailer still leaves a lot of questions unanswered.
The trailer shows off Diana's powers used in new ways. The Amazonian princess uses her tiara as a boomerang, much like she did in her older, camper variations. We also see her lasso literal lightning and swing from bolt to bolt. Also highlighted is a return to the island of Themyscira. At the end of the trailer, there is a quick look at Diana's Golden Eagle costume from the comics, complete with a helmet.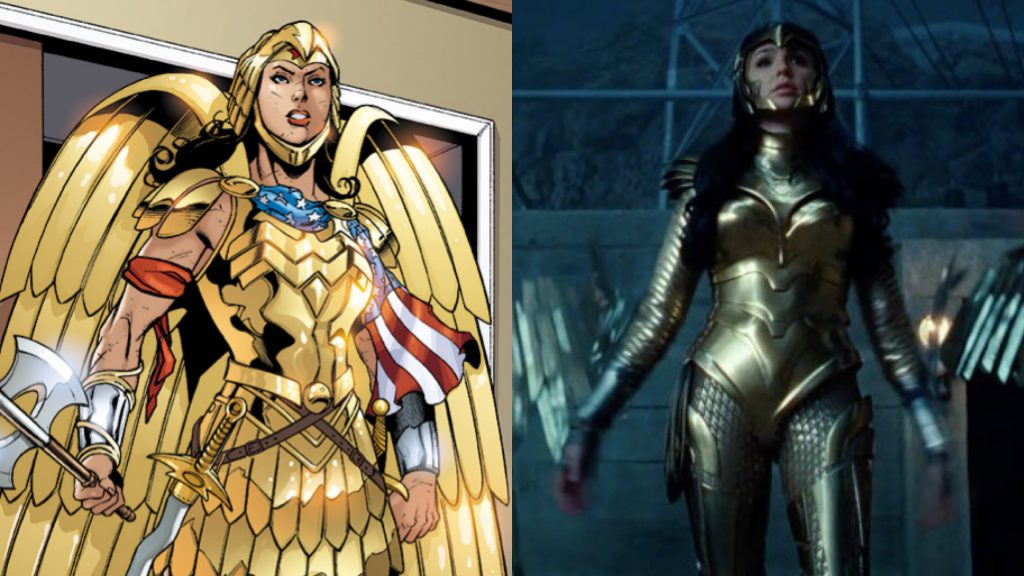 Kristen Wiig also appears, as Barbara Ann Minerva, although we don't get a look at her supervillain alter-ego Cheetah; Minerva talks to Diana about love and does not appear much for the rest of the trailer. Pedro Pascal's Maxwell Lord is prominent, appearing on TV and telling people "life is good, but it can be better." Not much is shown about these two's motivations, besides that Lord wants to "take something in return."
Perhaps the most puzzling, although exciting, part of the trailer is Steve Trevor, who seems to have returned from the dead since his death in Wonder Woman. His romance with Diana will continue, and it looks like this time, it's his turn to be the fish out of water. Many fans have speculated how Steve will return ever since Patty Jenkins confirmed Chris Pine would reprise the role, and it seems this secret is one of many being held close to the chest.
Wonder Woman 1984 is coming to theaters June 5, 2020, and will star Gal Gadot as the titular role, as well as Chris Pine as Steve Trevor, Kristen Wiig as Barbara Ann Minerva, and Pedro Pascal as Maxwell Lord. Check out the trailer below.