A name that is as aristocratic sounding as it incredible.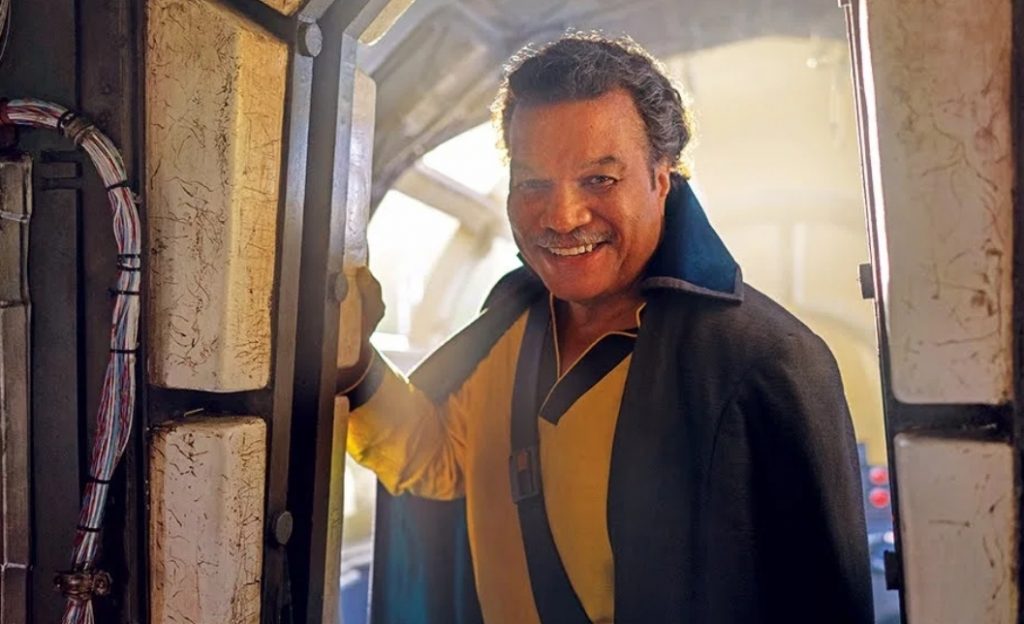 Billy Dee Williams' return to the generation spanning franchise with Star Wars: The Rise of Skywalker has brought along an answer to a question that no one knew they needed to ask.
What is Lando's full name? Well, everyone who heard that question would respond with: 'Lando Calrissian', and anyone who said that would be incorrect.
At a press junket for The Rise of Skywalker, the cane that Lando will use in the film was on display with other props and items from the film. On the top of the cane is a series of letters from the Aurebesh language that fans have translated into English.
That's right, Lando's full name is 'Baron Landonis Balthazar Calrissian III'. It turns out this was revealed late last year by Jon Kasdan the co-writer for Solo: A Star Wars Story on Twitter, and the information had just not hit the mainstream of nerd news.
Star Wars: The Rise of Skywalker is directed by J.J. Abrams and will be released in cinemas in December 20th, 2019.
Source: comicbook.com