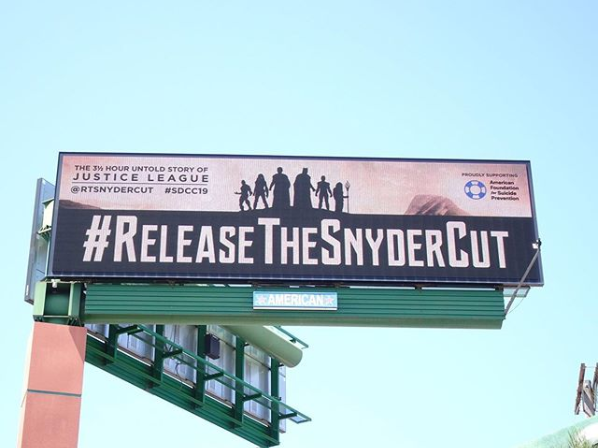 In 2017, director Zack Snyder stepped down from his position as director of Justice League (and curator of the unofficially-name DC Extended Universe) when he lost his daughter Autumn who committed suicide. While Snyder took care of his family, Warner Bros brought in a new team, including The Avengers director Joss Whedon to finish the film. What were supposed to be minor additions turned into major reshoots, essentially creating a whole new film opposite of Snyder's original vision. Fans took notice and the #ReleaseTheSnyderCut movement was born on November 21, 2017, demanding that Warner Bros. release a "Snyder Cut" of Justice League.
#ReleaseTheSnyderCut has grown to be one of the largest movie fan campaigns in recent history with a recent internet event managing to push the infamous hashtag to trending at #1 worldwide on Twitter. While many see it as a group of obnoxious movie fanatics shouting at studio executives, this movement has a charitable aspect that has been able to raise an enormous amount of money for a generous cause.
Many collaborations between Snyder Cut leaders, Zack Snyder himself, and the American Foundation for Suicide Prevention have led to campaigns that have raised over $100,000 for the organization. See details below: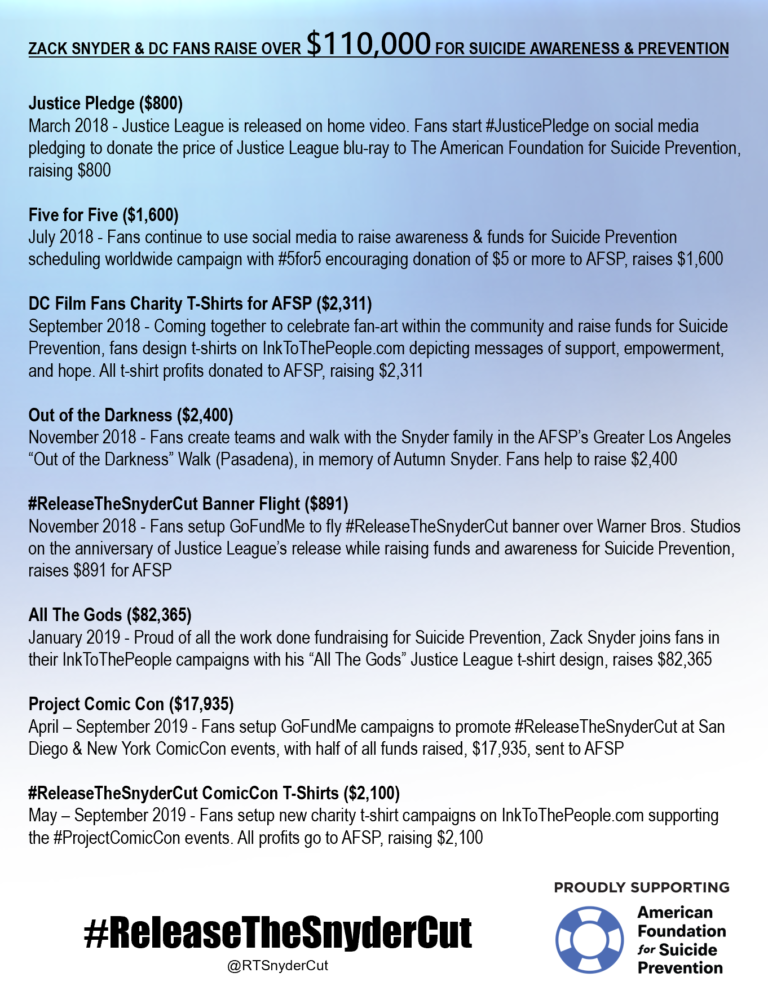 As this movement continues to grow, many campaigns are sure to continue with the AFSP. Regardless of the official status of the "Snyder Cut", #ReleaseTheSnyderCut followers have already become heroes by raising awareness for a cause truly worth fighting for: suicide prevention.