Martin Scorsese Weighs in on 'Joker' and Why He Left the Project
Martin Scorsese talked to BBC about what he thinks of "Joker" and why he stepped away from producing the film.
Renowned director Martin Scorsese (Taxi Driver, Wolf of Wall Street) has broken the silence on his opinion of Joker, a film with many nods to his past work and a project that he had been attached to previously.
Scorsese had been involved with the production of Joker for four years, before he ultimately stepped away. When the news broke that a Joker standalone film was in development in August 2017, Scorsese was instantly reported as a producer of the film, and, at the time, was even rumored as a potential director who could maybe get Leonardo DiCaprio (The Revenant, Once Upon a Time in Hollywood) to play the main role. Ultimately, Scorsese left the project as a producer when it was officially greenlit in July 2018.
He recently went on to explain this decision with BBC. "I know the film very well," Scorsese said. "I thought about it a lot over the last four years and decided I did not have the time for it. It was personal reasons why I didn't get involved. But I know the script very well." Scorsese also praised the film's energy and Joaquin Phoenix's performance as Arthur Fleck, calling Joker "remarkable work."
However, from back when he was still attached to the project, there was one thing that he found off-putting regarding the film, and that is how Arthur Fleck evolves into a comic book character by the end of the movie. "I don't know if I make the next step into this character developing into a comic book character. You follow?" Scorsese said. "He develops into an abstraction. It doesn't mean it's bad art, it's just not for me…"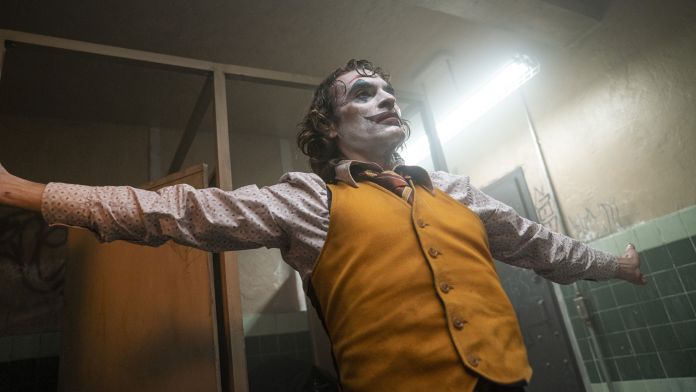 "The superhero films, as I've said, are another art form. They are not easy to make. There's a lot of very talented people doing good work and a lot of young people really, really enjoy them," he continued. This relates to comments the filmmaker had made in October about the Marvel films, as he declared they were "not cinema."
Joaquin Phoenix himself also had similar opinions to Scorsese when Joker was in development. As Joker director Todd Phillips explained in an interview in September, Phoenix had his hesitations about the role, as it was so deeply interwoven into the Batman mythos. "It would have been easier for him if the movie was called 'Arthur' and had nothing to do with any of that stuff. But in the long run, I think he got it and appreciated it," said Phillips.
Joker is in theaters now.