The second trailer for 'Black Adam' sizzles with a first look at Sabbac and more.
Breaking down the electrifying trailer for DC's latest anti-hero.
If you ever doubted the new Back Adam movie would be lacking in action, rest assured; Dayne Johnson shocks and slams foes through solid rock at the speed of light in the film's latest trailer. A "power…born out of rage," as he states in the opening narration.
He's certainly powerful and has a chip on his shoulder, but the actor and character are nearly indistinguishable, both visibly and in voice. No accent, no makeup or prosthetics, not even a muscle suit. The Rock is here to make a splash in the DC Universe.
The film's official synopsis notes, "In ancient Kahndaq, Teth Adam was bestowed the almighty powers of the gods. After using these powers for vengeance, he was imprisoned, becoming Black Adam. Nearly 5,000 years have passed, and Black Adam has gone from man to myth, to legend."
Sent to tame the awoken anti-hero is the Justice Society, a slightly smaller band of heroes than the Justice League, comprising Hawkman, Dr. Fate, Atom Smasher, and Cyclone. They are all experienced and ready for battle from the scenes we see of them facing off against Black Adam. But perhaps they aren't strong enough for the film's big bad tease near the trailer's end, Sabbac.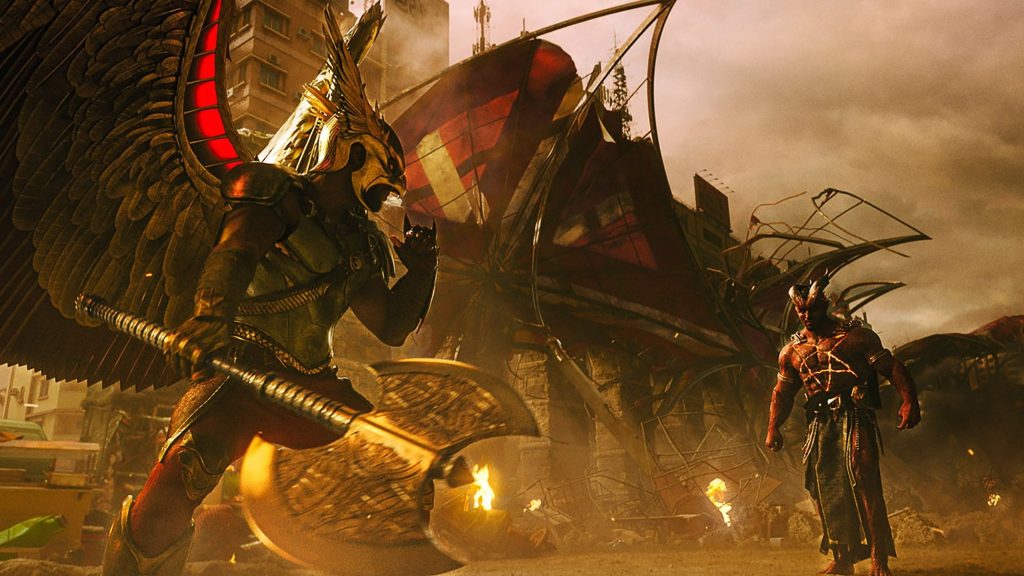 In his latest appearance in comics, Sabbac was a physical manifestation of the Seven Deadly Sins of Man, capable of possessing sinful people and transforming into a 50-foot tall red fire-breathing demon. If I were a betting man, I'd say Black Adam comes around to help the Justice Society win that fight in the end.
What's perhaps more intriguing, however, is who sent the Justice Society in the first place; Amanda Waller, played by Viola Davis. Aside from being a member of the United Nations and leading The Suicide Squad (mostly to their deaths), a split-second frame from the trailer suggests that the iron-fisted agent is affiliated with the Justice League.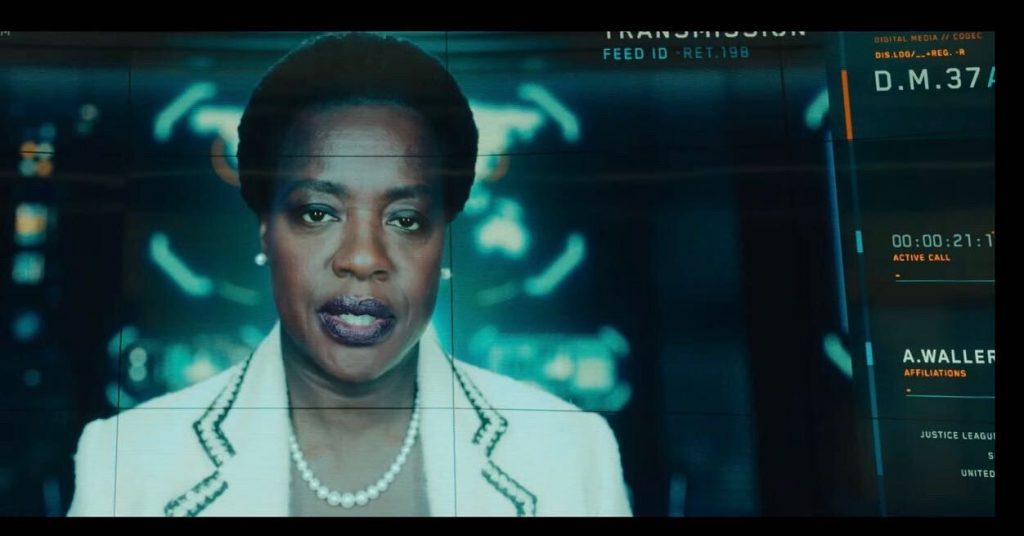 This easter egg confirms that Black Adam is tied to the broader DC Universe and doesn't exist in its own timeline, as other DC films such as The Batman and Joker do. That means that we could see some exciting cross-overs between new and existing characters down the line. For instance, if the Justice Society ultimately isn't strong enough to stop Black Adam from following his morally questionable path, she may need to request reinforcements from higher-leagued heroes…
Apparently, WB only added the scenes featuring Amanda Waller last year during additional photography. If the studio managed to add more connective tissue to the DC Universe, such as Superman showing up wearing his black and silver suit to confront Black Adam in a post-credits scene, I might jump out of my seat. But we'll have to wait until Black Adam releases on October 21st to see what's in store.