Eric Kripke Confirms That Future Crossovers Will Take Place Within 'The Boys' Universe
With Prime Video set to expand the horizon of The Boys franchise, show runner Eric Kripke has shared some intriguing details concerning their newest spinoff's place within the larger Vought Universe and Ryan's importance to Season 4 of The Boys.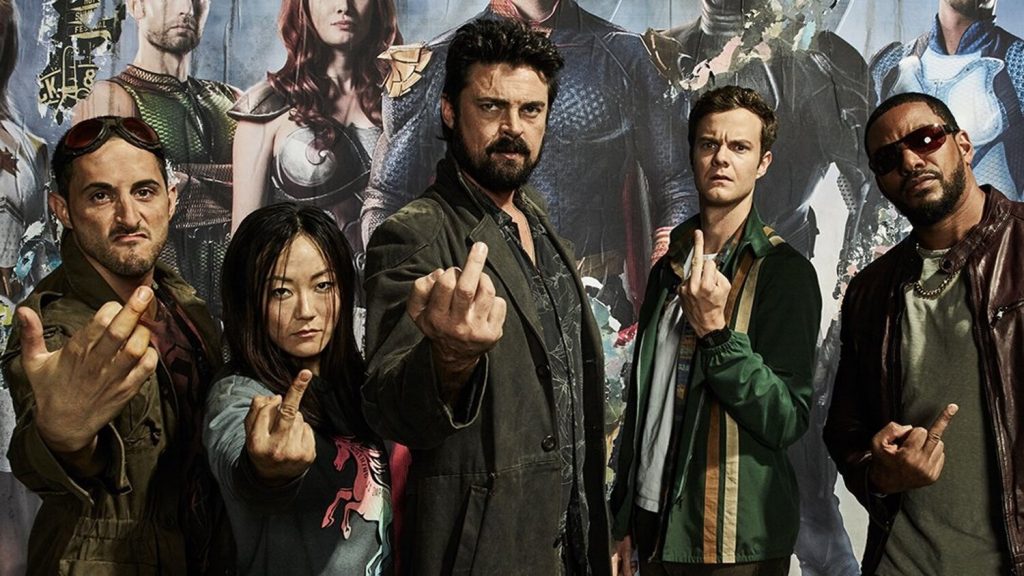 Spoiler Warning! This article contains massive spoilers for Season 3 of The Boys.
If you thought Herogasm was a trip .. it appears that fans should be prepared for a straight out "Boysgasm"in the coming years. Prime Video's hit series, The Boys, just concluded its third season to record viewing numbers on its streaming platform and fans can not wait too see what's in store for this seemingly ever expanding universe. With an immensely popular, Emmy nominated animated anthology spinoff, The Boys Presents: Diabolical, already under the belt, their next spinoff could perhaps even be more diabolical in the form of: The Boys Presents: Varsity. With Varsity currently in production, fans have naturally pondered how the show will fit in terms of the larger "Boys Universe" and showrunner Eric Kripke may have provided fans an answer to that very question.
In a recent interview with Deadline, Kripke revealed that some of the plot threads that were purposely left open in the Season 3 finale of The Boys "hand off" to the first season of Varsity, all but guaranteeing that we will see some familiar faces cameo in the spinoff. You can check out the showrunner's full quote down below.
There's definitely crossover, and we're doing our best to design a universe that sees some of the issues and storylines in Season 3 hand off to the first season in Varsity. Like there's a presidential campaign happening in the background of that season, and there's certain things that are happening at that school that are both in reaction to Season 3 of The Boys. There's Soldier Boy, etcetera, but also some new storylines that are happening in that season of the spinoff that we have to pick up and take into Season 4 of the show.

Showrunner Eric Kripke on the possibility of crossovers within The Boys' Universe. Via Deadline.
Varsity will take place at the Vought Godolkin University School of Crimefighting, the only exclusively supe-admitted school in America, and will feature some major events from Season 3 of The Boys in the background. One event in particular is the presidential campaign Kripke speaks on, which ties directly into Season 3's finale which saw Claudia Doumit's Victoria Neuman becoming more powerful than ever having set up her path to officially becoming the Dakota Bob's Vice President of the United States nominee. Seeing how the campaign and subsequent election will unfold will undoubtedly have significant storyline weight on The Boys' fourth season, making Varsity, similar to Diabolical (to an extent), as canonically important as it gets.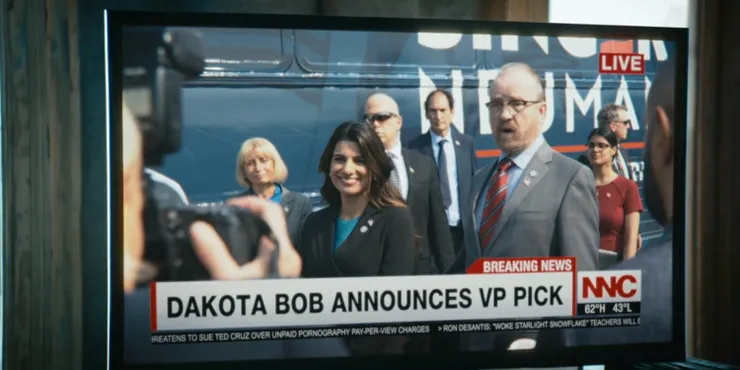 Despite the series being originally green lit by Prime Video in 2021, details on Varsity have been sparse. The show has been previously described as an "irreverent, R rated series" that explores the complex lives of hormonal teenage Supes as they put their physical, sexual, and moral boundaries to the test, competing for the best contracts in the best cities. It's part college show, part Hunger Games while trying to emulate the same heart and raunchiness fans have come to expect from The Boys. The series is currently set to star Patrick Schwarzenegger as Golden Boy, Sean Patrick Thomas as Polarity, Jaz Sinclair as Marie Moreau, Marco Pigossi as Edison Cardosa, Chance Perdomo, Shelley Conn and many more.
Further down the interview, Kripke interestingly lays his own praises at the feet of Marvel Studios head Kevin Feige, even admitting to trying to emulate certain connective tissues between projects that makes the Feige's MCU such a great success. With today's cinematic industry so keen on building interconnected universes, it's certainly be interesting to see what connective tissue Kripke can conjure up between Varsity, Season 4 of The Boys, and other projects they choose to green light.
Speaking of The Boys' Season 4, in a separate interview with Collider, Kripke touched upon Homelander's son, Ryan, importance to the next season of The Boys. With Ryan seemingly, and admittedly chillingly, embracing Homelander's methods (publicly lasering a heckler's head off in cold blood), it seems that the bloodshed between Anthony Starr's Homelander and Karl Urban's Billy Butcher is about to enter a whole new level. You can check out Kripke's full quote down below.
Moving forward, Ryan is a really important part of it. Both Butcher and Homelander have very good reasons to fight over Ryan because the stakes could not be higher. If Ryan goes Homelander's way and then there are two Homelanders in the world, then that's a nightmare for the planet. If Butcher can get Ryan into the light, then that's probably actually the best weapon they have against Homelander. It's always been a show about family, and so much of Season 3 was about fathers, so I think it makes sense that Season 4 is about sons.

Showrunner Eric Kripke on Ryan's importance moving forward in The Boys' future seasons. Via Collider.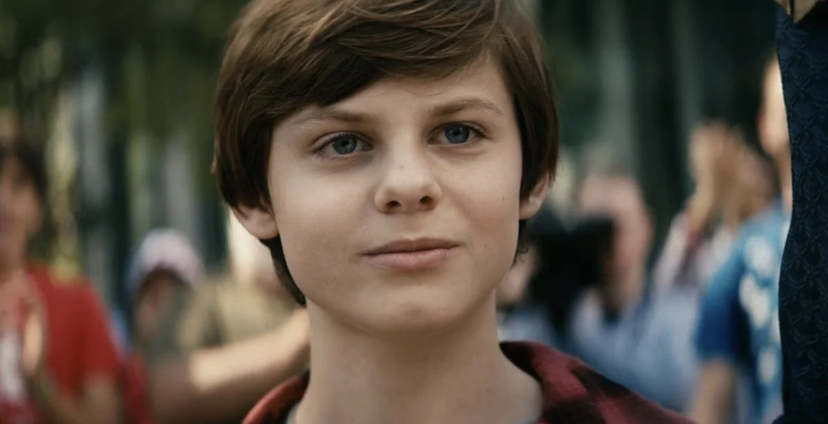 With the way things reached it tipping point in Season 3, the prospect of college based spinoff that will probably rival The Boy's raunchiness, and Season 4 already looking like an epic entry into the Homelander-Butcher saga before cameras even roll, it appears that fans are in for something truly diabolical over the next few years within the larger Boys Universe.
What do you guys think of the expansion of the The Boys' Universe? Which characters would you like too see pop up in The Boys Presents: Varsity? As always sound off in the comment section down below and don't forget to tune in right here at The Cultured Nerd for the latest news surrounding Prime Video's The Boys.