Tom Welling and Michael Rosenbaum To Launch Smallville Rewatch Podcast 'TalkVille'
Tom Welling and Michael Rosenbaum to launch Smallville-centered podcast.
Smallville alumni Tom Welling and Michael Rosenbaum team up to launch TalkVille, a Smallville rewatch podcast, per ComicBook. The series will see hosts Welling and Rosenbaum, who portrayed Clark Kent/Superman and Lex Luthor respectively, review and reminisce about the original series from the very beginning.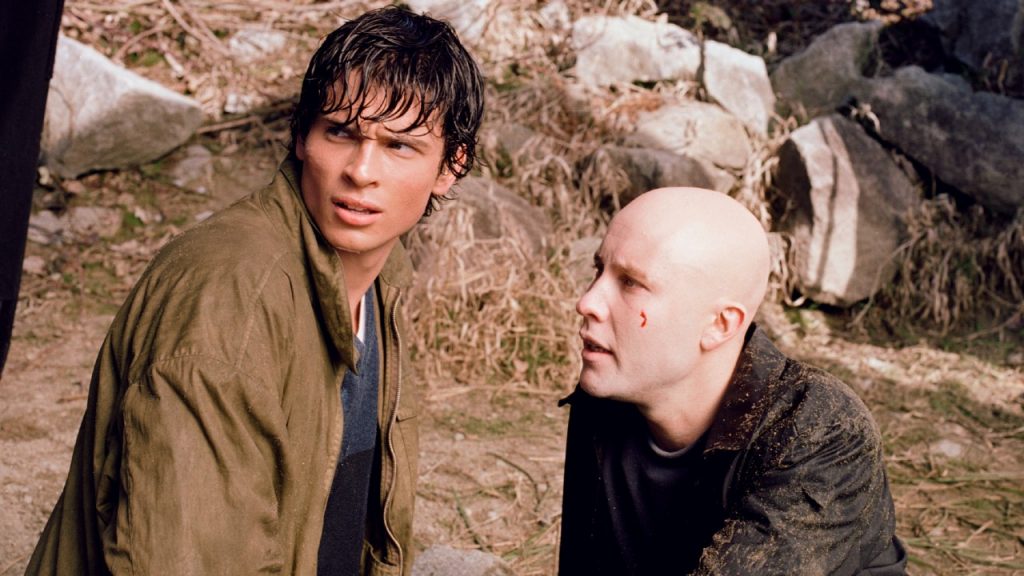 Smallville debuted in 2001, on what was then The WB (since rebranded as The CW following a merger with UPN), and ushered in a resurgence of live-action superhero television. It told the coming-of-age story of a teenage Clark Kent before he donned the red and blue suit as the Man of Steel. The beloved series ran for 10 seasons, in which we saw Welling lead the series for the entire run, and Rosenbaum being a series regular for seven seasons. Both actors were approached to reprise their roles on The CW's Crisis on Infinite Earths crossover event, however, Rosenbaum's deal fell through due to contract negotiotions, prompting the network to bring back Erica Durance's Lois Lane instead.
Rosenbaum has regularly teased reuniting with his fellow CW co-star on his current podcast Inside of You, more specifically a Smallville animated series. This is the first official confirmation of a reunion any type. Welling has made multiple appearances on the podcast, increasing the anticipation of the reunion. And according to the actor, the series is making some headway and starting to form in terms of cast and animation style.
"We're working on animated series that picks up right after our Smallville and…telling our own story," Welling said in 2021. "Our vision is that we get Erica. It might be tough to get Allison. But even Sam Jones III and Lionel Luthor is going to be a big part of that. John Glover wants to do it, we've already been into this. We've already gotten animation, we just don't have the stories yet because Al and Miles are busy doing Tim Burton-like movies. As soon as they are done with that, we're going to do this. I want to be Clark's voice, I want Erica to be Lois's voice. That's going to be the fun of it. I think there's a story that Al and Miles are going to tell that's individual and new and call it a multiverse thing. But let's see where it goes, and it'll be fun, so yeah."

ComicBook
The official synopsis for the new podcast reads: Join costars Tom Welling (Clark Kent) and Michael Rosenbaum (Lex Luthor) as they take you behind the scenes of one of the greatest shows of all time, Smallville. With this weekly dose of nostalgia you will get an inside look at what it was like to film each episode and hear fun facts that only those on set could tell you.
We at TCN have been offered an amazing opportunity to help promote the series, so head on over to our official Instagram page for more information! Give us a follow while you're at it!
TalkVille hits all podcast streaming services July 13, 2022. Will you be tuning into the new series? Sound off below!