'Black Adam' Trailer Strikes Online
First full-length trailer for 'Black Adam' thunders online.
Since the Golden Age of Comics, there have been good guys and bad guys. Heroes and villains, saviors and sinners. But what happens when the world encounters a being of absolute power, who could tip the very scales of all that is known in a radically different direction?
No, that is not a reference to Superman or the Man of Steel movie. This time, its related to an entirely different superbeing from the DC Entertainment fold. And the first full trailer for this character has landed with a splash.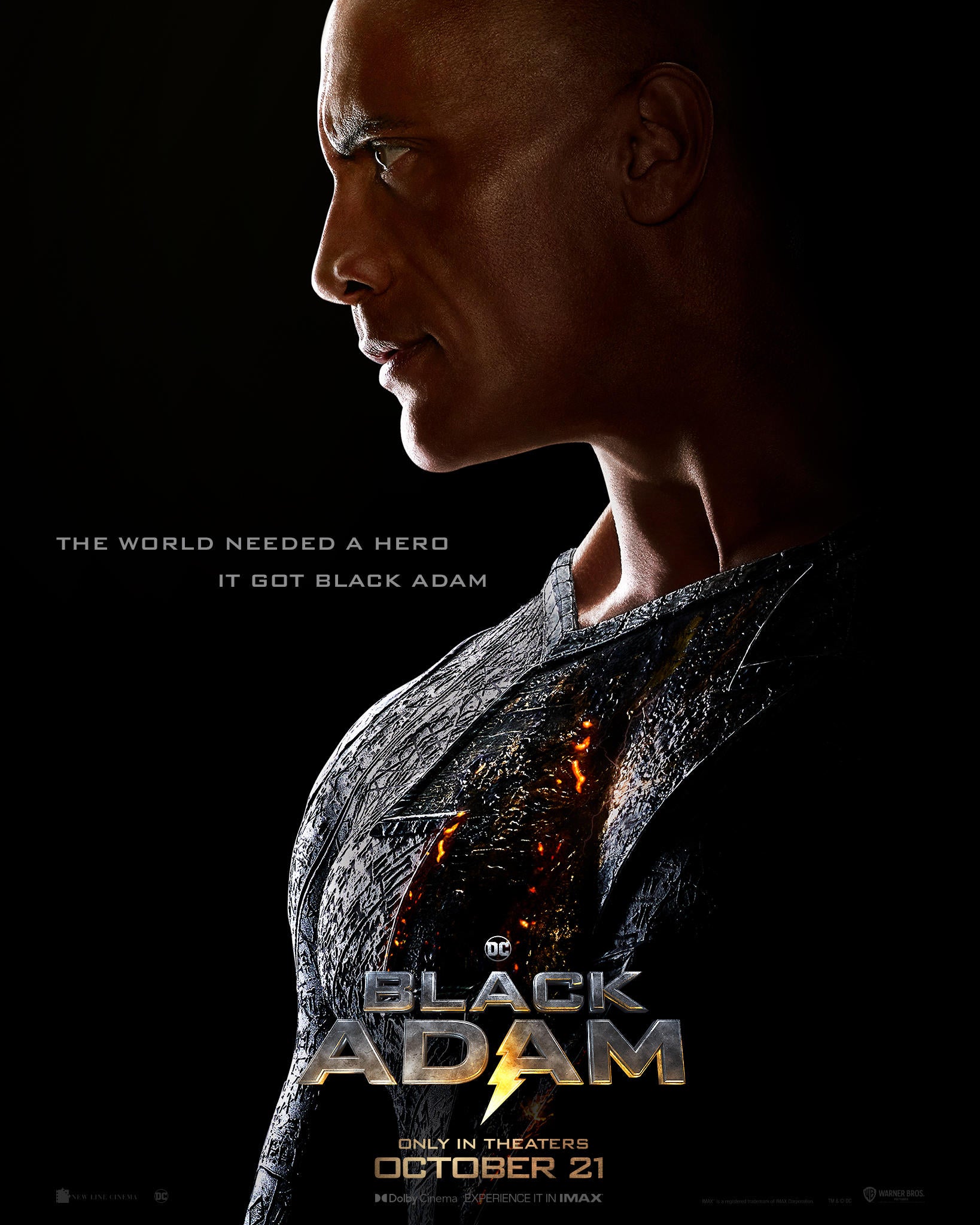 After years of wallowing in development hell, and being bounced around like Plastic Man wrapped up in ball form, Black Adam starring Dwayne 'The Rock' Johnson, has dropped a full length trailer. This comes on the heels of its first poster with a sweet tagline and release date hitting the Internet on June 7, 2022.
Directed by Jaume Collet-Serra, with script by Adam Sztykiel, Rory Haines and Sohrab Noshirvani, this trailer is keeping a lot in suspense on purpose, but also showcases just how powerful Black Adam is. And when the word powerful becomes obsolete, god-like is just as good.
Created in 1945 by Otto Binder and C.C. Beck, and first appearing in The Marvel Family #1, Black Adam aka Teth Adam, was the original wielder of the power of the wizard Shazam before Captain Marvel/Shazam. And while the good Captain draws his abilities from the likes of Solomon, Hercules and Zeus, Black Adam takes his gifts from the gods of the Egyptian pantheon.
Another thing that this full-length trailer does that is sure to get DC fans up and excited, is more footage of the legendary Justice Society of America in action too. There is some delightful narration from Pierce Brosnan as Kent Nelson aka Doctor Fate, who ominously speaks of seeing a vision of Adam being the destroyer or its savior. The choice is his alone to make. And one heck of a line from Aldis Hodge suited up as Hawkman, "There are heroes and villains. Heroes don't kill people". To which The Rock just deadpans in response "Well I do". On top of Pierce and Aldis in costume, we get some great shots of Noah Centineo as Atom Smasher and Quintessa Swindell as Cyclone.
Needless to say the energy from this trailer is literally crackling with awesome and it is the hopes of this author that a film that has been on and off the table since the early 2000s will not disappoint.
Black Adam opens in theaters on October 21, 2022