Nintendo surprises fans with a new Splatoon 3 gameplay trailer
The gaming juggernaut announces the release date and boldly shows off new gameplay for the threequel.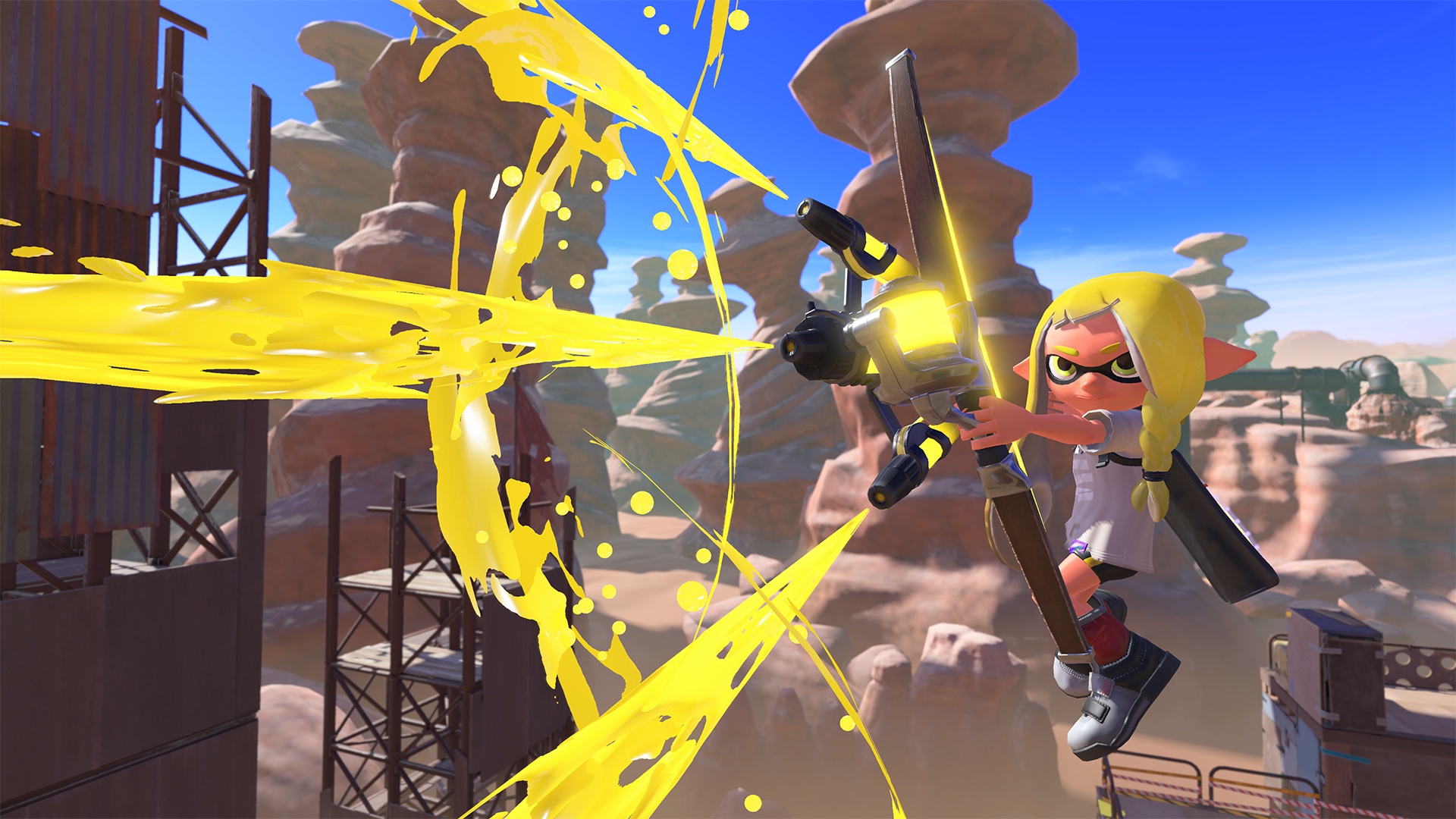 Nintendo has released a new gameplay trailer and announced the release date for the highly anticipated online multiplayer game, Splatoon 3.
After many Nintendo aficionados speculated that something smelled fishy with the surprise release date announcement of Xenoblade Chronicles 3 moving up from September to July, today, they learned that this move was indeed done on purpose. Xenoblade Chronicles 3 has swapped release dates with Splatoon 3. With the ink shooter dropping at the tail end of summer 2022, this slight shift gives the developers at the Squid Research Lab a few more weeks to ensure that the third installment of the fresh franchise is thoroughly polished and ready to go on September 9th, 2022.
In the trailer below, Splatoon fans receive the news that they've all been waiting for on top of a showcase of the new special weapons, modified special weapons from the first game, and the new main bow & arrow weapon class called the Stringer. With this massive announcement made, Nintendo has also added the Splatoon 2 Octo Expansion DLC to the Switch Online Expansion Pack, which adds another big block of content value to the bundle along with Happy Home Paradise for Animal Crossing: New Horizons and the recently launched Mario Kart 8 Deluxe Booster Pass.
Splatoon 3 launches on the Nintendo Switch on September 9th, 2022. Preorders for the digital version of the game is now available. Preorders for the physical cartridge version have been made available on Amazon and other retailers as of May 1st.
Source: Nintendo of America