Matt Reeves & Robert Pattinson Officially Returning For 'The Batman' Sequel
While we knew an announcement for a sequel to Matt Reeves' / Robert Pattinson's Batman was inevitable, there was still no official announcement … until now.
This past March, director Matt Reeves' reimagined take on the Caped Crusader, starring Robert Pattinson as the titular character, hit theaters and has been touted, by fans and critics alike, as an early Film of the Year contender. While there was no immediate confirmation of a sequel, it was truly only a matter of time before Warner Bros. Discovery officially gave the greenlight on another cinematic adventure delving further into Reeves' Gotham City.
During Warner Bros. Discovery's presentation last night at CinemaCon, a sequel to The Batman was officially confirmed with Reeves' and Pattinson set to make their highly anticipated return. You can check out Matt Reeves' statement on the announcement down below.
Thank you all for your tremendous support for The Batman. We couldn't have gotten here without the faith and enthusiasm of all your teams around the world. I'm excited to jump back into this world for the next chapter.

Matt Reeves' statement confirming both his & Pattinson's return in The Batman's sequel. Via Deadline.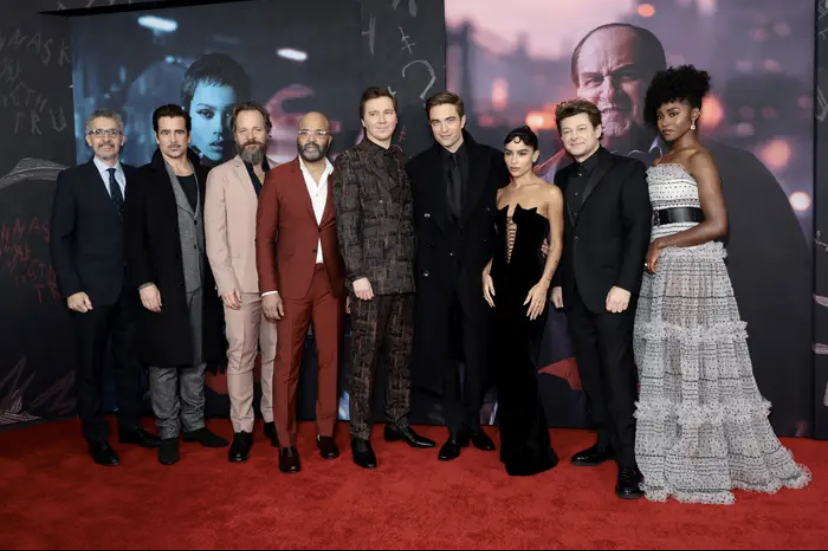 While none of the other cast members, outside of Pattinson, were mentioned, its safe to assume that Zoe Kravitz's Selina Kyle / Catwoman, Andy Serkis' Alfred , and Jeffrey Wright's Lt. James Gordon are set to reprise their respective roles. Given that Colin Farrell's Oswald Cobblepot / Penguin will return in an HBO Max original series that will show his rise through Gotham's criminal underworld, it seems fair to say that we can expect him to show up in some form or capacity in the sequel. Whether Paul Dano's Edward Nashton / Riddler makes his return remains to be seen, but given the movie's conclusion it wouldn't be at all surprising for his character to have a presence in the movie, whether directly or indirectly. Details remain futile in terms of who the villain of the sequel could be, with fan theories ranging from the cinematic debut of the Court of Owls, to the introduction of Hush, all the way to placing Barry Keoghan's "proto-Joker" at the center of the conflict. Regardless, fans have expressed their levels of excitement while trying to configure where Reeves' and Pattinson story will go next. With the sequel already announced, it will only be a matter of time before the curtain is slowly unveiled for the next chapter in Reeves' Bat-Verse.
Who do you guys think the villain of The Batman sequel should be? Are there any Batman characters, who were not in the first movie, that you wish too see in the sequel? As always, sound off in the comment section down below, and don't forget to tune in right here at The Cultured Nerd for the latest news surrounding Matt Reeves' second installment in his Batman saga.