Warner Bros. Makes Major Changes To Its Upcoming DC Films Slate
Seemingly out of nowhere, Warner Bros has shifted its entire DCEU slate. Click the jump to find out who is moving where and why these massive changes have occurred.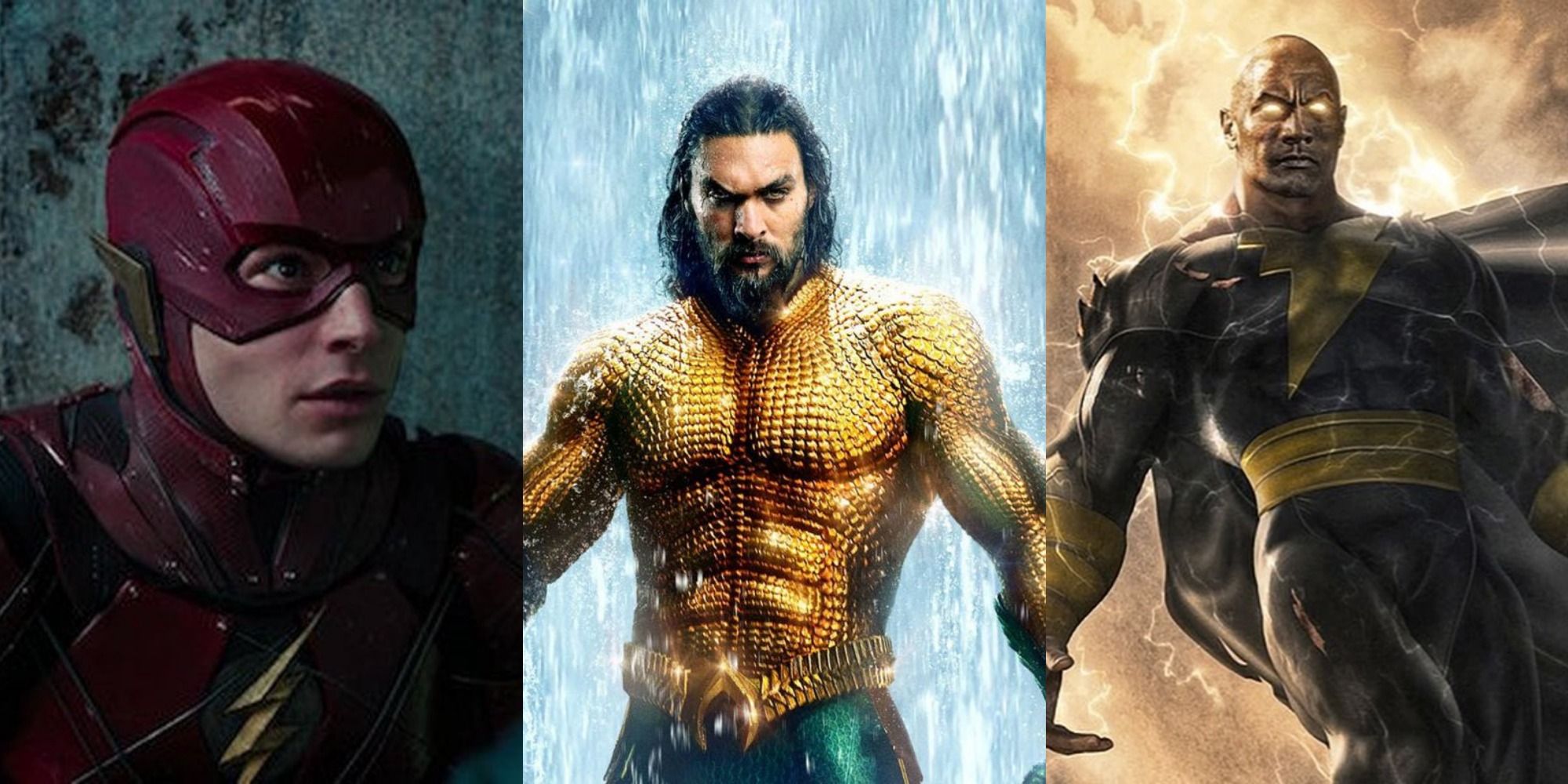 The concept of a cinematically shared universe has been a Hollywood phenomenon ever since the release of Marvel Studios' very first Avengers movie. Other than the MCU, many franchises have failed to get the ball rolling like Warner Bros' DC Extended Universe, which kick-started their interconnected universe with Man of Steel, but after multiple projects failed to get off the ground and many that were released receiving negative reactions from both critics and fans, DC rethought their strategy. The shift of focus has been less on an interconnected universe and more on a director driven approach, something that is evident with the latest cinematic releases of James Gunn's The Suicide Squad and Matt Reeves' The Batman. Nonetheless, the state of the DCEU slate always appears to be in some sort of flux and a bevy of news that came in yesterday only solidified that feeling.
Early yesterday, initial news broke that two upcoming DC projects involving Dwayne "The Rock" Johnson, Black Adam and the animated DC League of Super Pets, were hit with slight delays into the later part of this year rather than their initial summer release dates. The actor took to his personal Instagram to make the announcement, which you can check out down below.
The news of delays did not stop there, as it was also announced that James Wan's upcoming sequel, Aquaman and the Lost Kingdom, and Andy Muschietti's multiverse adventure, The Flash, have been pushed back from their original 2022 release dates to 2023. Wan chose to share an update with the fans after the news broke (via his personal Instagram) which you can check out down below.
Yesterday's news wasn't all about delays however, as David Sandberg's upcoming Shazam! sequel, Shazam! Fury of the Gods, was actually shifted into 2022 rather than its original 2023 release date. With the new release date being in close proximity to the highly anticipated Avatar sequel, the director took to his Twitter account to share his (amusing) view on the sequel's date shift.
The Hollywood Reporter claims that the COVID-19 pandemic delayed visual effects on some of the films, thus resulting in these shifts. The effects of the COVID-19 pandemic and the delays it brought to many movie shooting schedules have taken a greater toll than anyone first imagined. With lockdowns, shutdowns from positive testing and travel bans all playing a part, the delays now being applied to Warner Bros. schedule are very similar to those imposed by Disney on their big movies last year. With these dates now in place and the pandemic seeming to have finally lost its grip on the studio productions around the world, fans will certainly be hoping that these are the last substantial delays that we see from now on. These upcoming project's being delayed certainly have a "out of nowhere" feel to them, as Warner Bros. has consistently promoted their upcoming 2022 slate during this year's Super Bowl, and the same footage reel was even shown during recent theatrical showings of The Batman. The Flash's lengthy delay in particular raises some questions given that Michael Keaton's Batman was set to be reintroduced to fans in the film and subsequently reappear in a "Nick Fury-esque" type of role in the upcoming HBO Max film centering around Leslie Grace's Batgirl thought to be on schedule to release this upcoming December.
The timing of all these delays has certainly raised an eyebrow amongst the fan base, particularly those advocating for Zack Snyder's DCEU vision to be restored in the near future. With the Discovery merger nearing its final stages and unconfirmed rumors swirling that Discovery's CEO, David Zaslav, adamant about making changes that will bring new and exciting content to its consumers, it's hard not to wonder what other reasons there are behind these release date shifts. For now, fans will just have to wait and see what's in store for the DCEU moving forward. You can check the updated list of DC's release dates down below.
What do you guys make of Warner Bros.' shifting of the DC Films release dates? Do you think these delays are for the better? As always sound off in the comment section below and don't forget to tune in right here at The Cultured Nerd for the latest news surrounding Black Adam, Shazam! Fury of the Gods, Aquaman and The Lost Kingdom, and The Flash.