First Look at Concept Art for 'The Batman'
Behold, the beautiful the concept art that inspired the vision for The Batman.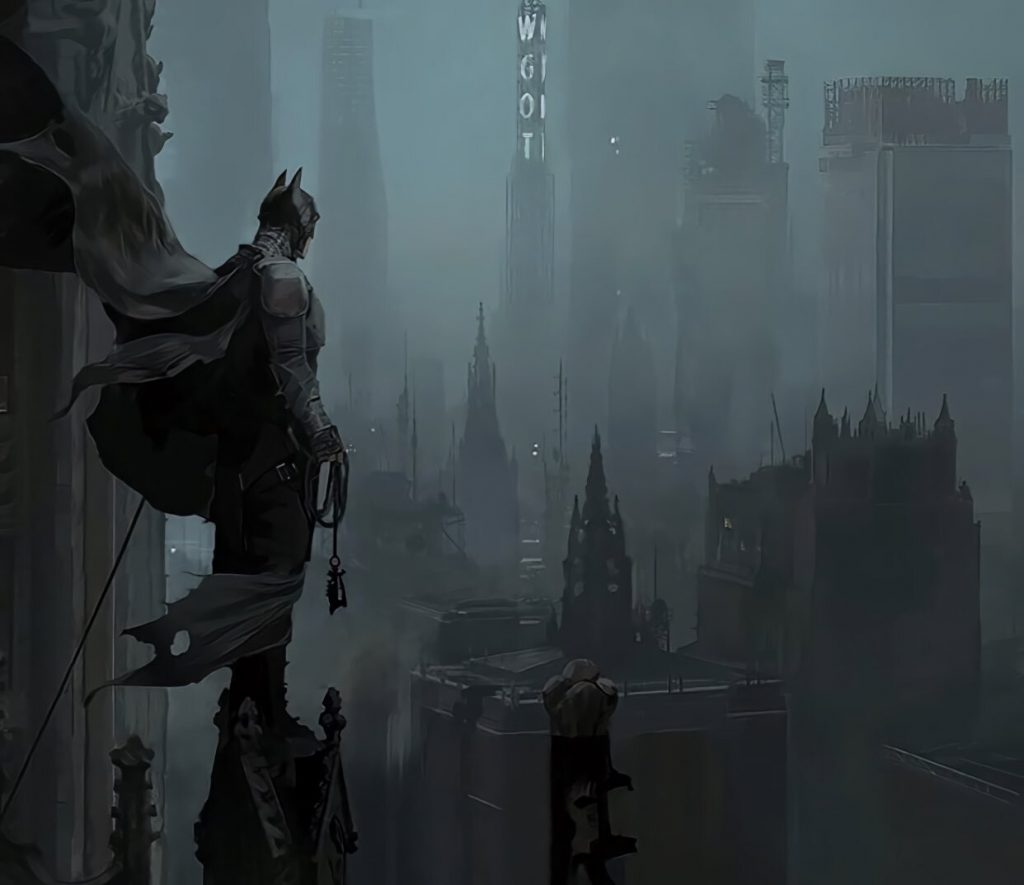 DC Comics has revealed the first official concept art for The Batman, serving as the cover art for a behind-the-scenes illustrated tie-in book to the highly anticipated film.
The piece depicts the caped-crusader holding his grappling hook while overlooking a rather foggy and deteriorated Gotham city. It certainly sets the mood for the movie now less than a month away.
The Art of the Batman will feature 250 full-color illustrations written by James Field, who has recently worked as a Production Liaison for both The Batman and The Flash.
Readers will get an insider's look at the design and production process for The Batman, including insightful interviews with the filmmaking team and cast; never-before-seen conceptual paintings and set photos exploring this new version of Gotham City; shot-by-shot comparisons between the film and storyboards; and a closer look at the designs for the costumes, vehicles, gadgets, riddles, and more.
The hardcover book is currently available for pre-order at $45 US and will release on April 19th, 2022.
The Batman premiers on March 4th, with tickets available for purchase starting February 10th.