Wonder Woman game in development at Monolith Productions
The Amazonian Warrior will be starring in her own video game.

WB Games and developer Monolith Productions announced at last night's Game Awards that a new Wonder Woman game is in the works. What better way to celebrate the Themyscirarian heroin's 80th anniversary?
Yesterday, we announced at The Game Awards development of the first – and sure to be epic – Wonder Woman game. Excited to have more female protagonists / heroes leading in games, particularly comic book-based games.

Jason Kilar, CEO of WarnerMedia
Check out the reveal trailer below, then read on for all the details.
The official synopsis describes the game as a "single-player open-world action game will introduce an original story set in the DC Universe and allow players to become Diana of Themyscira in the fight to unite her Amazon family and the humans from the modern world."
Monolith is no stranger to making games that focus on fantasy and mythology. In fact, they are best known for their work on Middle-earth: Shadow of Mordor and Middle-earth: Shadow of War. Considering how fun it was to hack and slash Orcs and other monsters from the world of Lord of the Rings in those titles, we can't wait to see what they do with the Amazonian warrior.
Wonder Woman will implement Monolith's Nemesis System from the Middle-earth games, which tracked the hierarchy of enemies encountered in the world according to their strengths, weaknesses, and relationships to other enemy NPCs. However, it seems this system track both friends and foes in the world of Wonder Woman.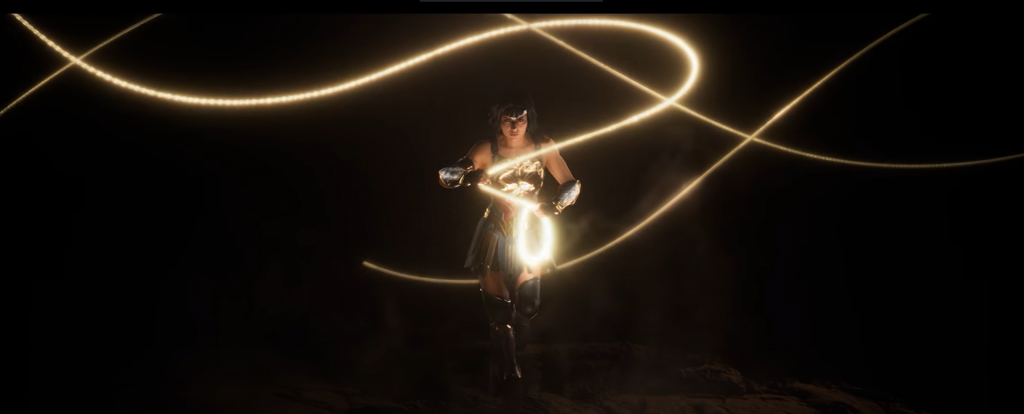 No release date has been announced so far, but it is one of several DC Comics games in the works, including Rocksteady's Suicide Squad: Kill the Justice League, as well as Gotham Knights from WB Montreal, both of which are slated to ship next year.
Are you excited to play Wonder Woman? Let us know in the comments below!