New PS5 faceplates announced by PlayStation along with Three new Colours for the DualSense Controller
Dubbed as Console Covers, the faceplate colours are intended to match with the colours of the DualSense controller.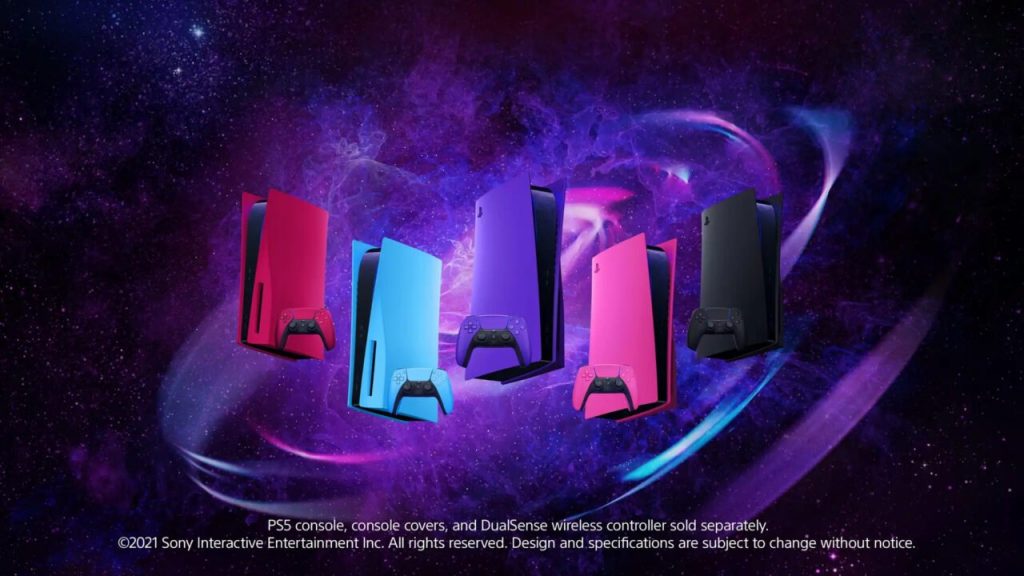 PlayStation has officially announced that they will be launching their own coloured faceplates for the PS5.
The faceplates will come in five distinct colours and will role out in January 2022. The colours of the faceplates are designed to match the colours of the current and upcoming DualSense controllers.
Three new colours for the DualSense controller will be released before the release of the faceplates. The colours are – Nova Pink, Starlight Blue and Galactic Purple. The controllers will launch globally in January 2022.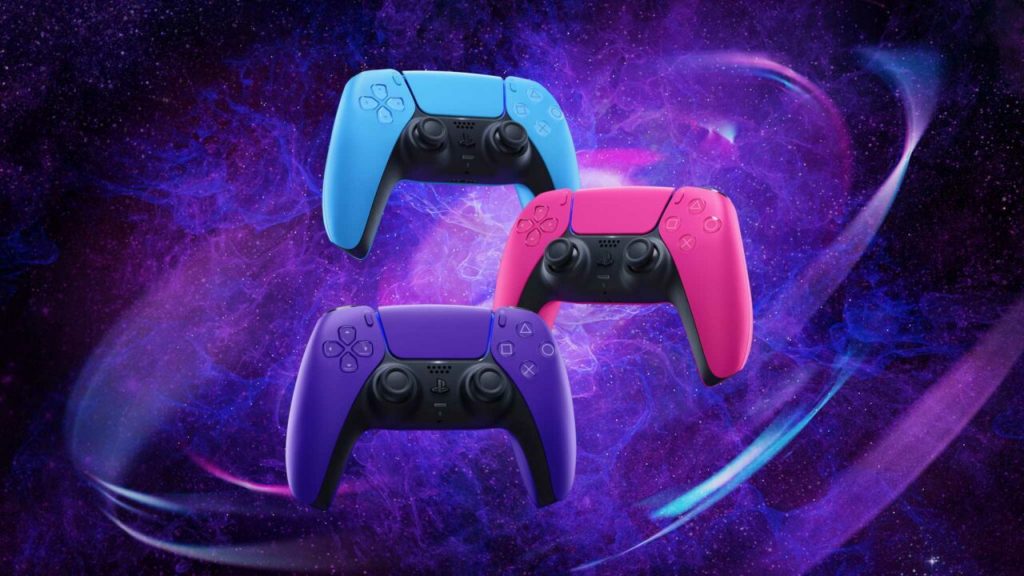 The faceplate colours of Midnight Black and Cosmic Red will release shortly after the launch of the DualSense controllers in January 2022. The Nova Pink, Starlight Blue and the Galactic Purple console colours will launch later in the year, during the first half of 2022.
Alongside selling in major retailers, PlayStation will also be selling them early on the PlayStation Direct online store in the US, UK and Germany. The Galactic Purple DualSense controller will be available on the site on January 14, before it arrives at other retailers on February 11, 2022. Meanwhile, the Midnight Black and Cosmic Red faceplates will be available on the site from January 21, while other retailers get them on February 18.
[Source – PlayStation Blog]