Sony Confirms Three More Spider-Man Films After 'No Way Home'
Sony Pictures confirms three more Marvel-produced Spider-Man films in addition to Spider-Man: No Way Home
In an interview with Fandango, producer Amy Pascal confirms that at least three more Marvel Cinematic Universe films starring Tom Holland are planned after Spider-Man: No Way Home. It had been speculated over the last few months that this would be Sony's last Spider-Man film set in the MCU.
This is not the last movie that we are going to make with Marvel – [this is not] the last Spider-Man movie,[…]We are getting ready to make the next Spider-Man movie with Tom Holland and Marvel. We're thinking of this as three films, and now we're going to go onto the next three. This is not the last of our MCU movies.

Amy Pascal via ComicBook
While many secrets about No Way Home have been hinted at, and some even being revealed, this news does come as a shock seeing that everything we've heard thus far has been pointing us in the opposite direction, which could very well be a purposeful misdirection. Even Tom Holland all but confirmed the finality of the trilogy, telling Entertainment Weekly that "We were all treating [No Way Home] as the end of a franchise."
Advanced tickets for Spider-Man: No Way Home went on sale today and have been crashing apps left and right with people clamoring over the highly-coveted admission for the film.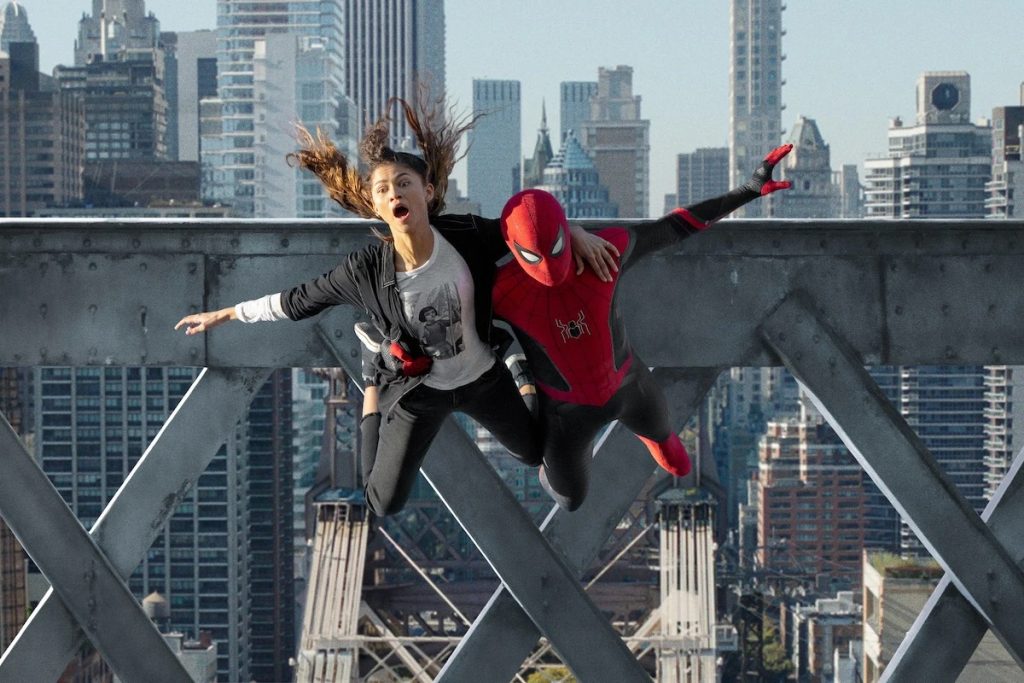 The official synopsis for No Way Home reads: "With Spider-Man's identity now revealed, Peter asks Doctor Strange for help. When a spell goes wrong, dangerous foes from other worlds start to appear, forcing Peter to discover what it truly means to be Spider-Man." Of course, with the multiverse confirmed, this gives Sony unending potential to explore the Spider-Man mythos more deeply.
The Jon Watts film stars Tom Holland, Benedict Cumberbatch, and Zendaya, with fan favorites such Alfred Molina, Jamie Foxx and Willem Dafoe returning to their iconic roles as Doc Ock, Electro and Green Goblin, respectively, among many others. Spider-Man: No Way Home swings into cinemas December 17, 2021.
What are your thoughts on the future of Spider-Man in film? Shoot your web of thoughts below!