Broadway Legend Stephen Sondheim, 91, Passes Away
One of musical theater's most influential composers and lyricists leaves an everlasting legacy and impression in the world of Broadway.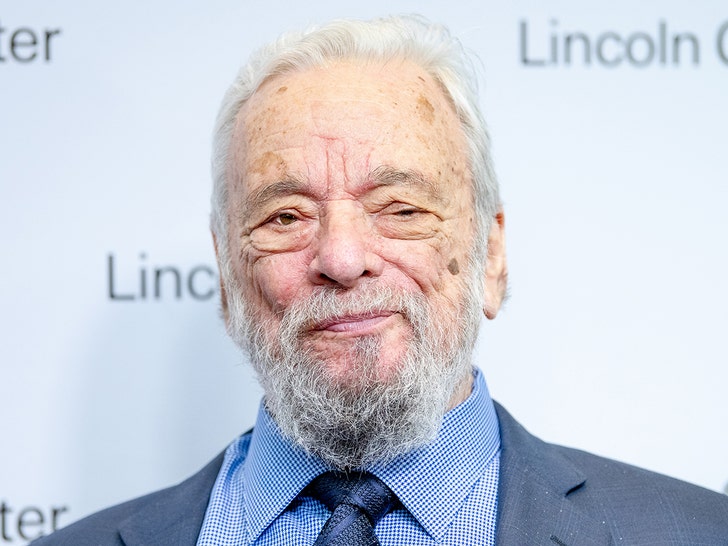 Today, Broadway has not only lost a star, but also a composer, lyricist, and one if its most influential people who shaped the industry. Stephen Sondheim passed peacefully in his Roxbury, CT home on November 26th, 2021. Sondheim's lawyer and friend, Richard Pappas, has made this announcement publicly. The cause of his death is not known at this time, but he notes that Stephen Sondheim was not noted to be ill in any way, shape, or form, and that his passing was rather sudden.

Stephen Sondheim was theater's trailblazer and made sure to engrave his name in American musical theater's history. He ignited his first sparks of success in the late 50s when he wrote the lyrics to West Side Story, and Gypsy, and continued to shape the theater landscape in the 90s when he wrote both the music and lyrics to Assassins and Passion. A Funny Thing Happened on the Way to the Forum, Sondheim's first show in which he wrote both the music and lyrics for in 1962, catapulted him to the most prestigious award circuit: the Tonys. The show won Best Musical, one of the highest honors, and continued to run on Broadway for more than two years.

The 70s and 80s was noted to be Sondheim's prime era. During these two decades, he cranked out a series of original hits such as Company (1970), Follies (1971), A Little Night Music (1973), Pacific Overtures (1976), Sweeney Todd (1979), Merrily We Roll Along (1981), Sunday in the Park With George (1984) and Into the Woods (1987). In the musical theater industry, very few composers like Irving Berlin, Jerry Herman, Cole Porter, Frank Loesser, and Noël Coward were fortunate enough to be able to call Stephen their friend. He was often found alone and awake at night honing on his musical craft. After his contractual writing decade, Sondheim carefully picked his collaborators who too, were ambitious game changers like himself. His team consisting of Hal Prince, Jonathan Tunick and James Lapine, have provided the broadway community with spectacular shows to remember, and a new standard for broadway creatives to hold themselves to.

Stephen Sondheim's music was always recognizable. His portfolio ranged from simple melodies to waltzes, duets, quartets, and even soliloquies. Out of the numerous revival shows, he has three Tony wins under his belt, including the 2004 revival of his earliest career work, Assassins. In 1993, he received the Kennedy Center Honors' Lifetime Achievement Award, and the Presidential Medal of Freedom from President Barack Obama in 2015. The Henry Miller Theater located on West 43rd Street in New York was renamed in his honor. Although he had two homes in the Empire State, Sondheim spent the majority of his days in the quieter city of Roxbury, Connecticut, especially throughout the pandemic.
Last year, in celebration of his 90th birthday, there was a planned revival of Company with a woman taking on the lead role of Bobby, but due to the COVID-19 pandemic, that was cancelled. Instead, a virtual concert was posted on the official Broadway.com YouTube channel, which features broadway performers singing his iconic show tunes. Stephen Sondheim will forever be remembered by his fellow collaborators, fans, the Tonys academy, and broadway aficionados all around the world. May he rest in peace.
Source: The New York Times