Agatha Harkness Spin-off Show Officially In Development for Disney+
WandaVision's antagonistic witch is about to embark on her own path in a new spinoff.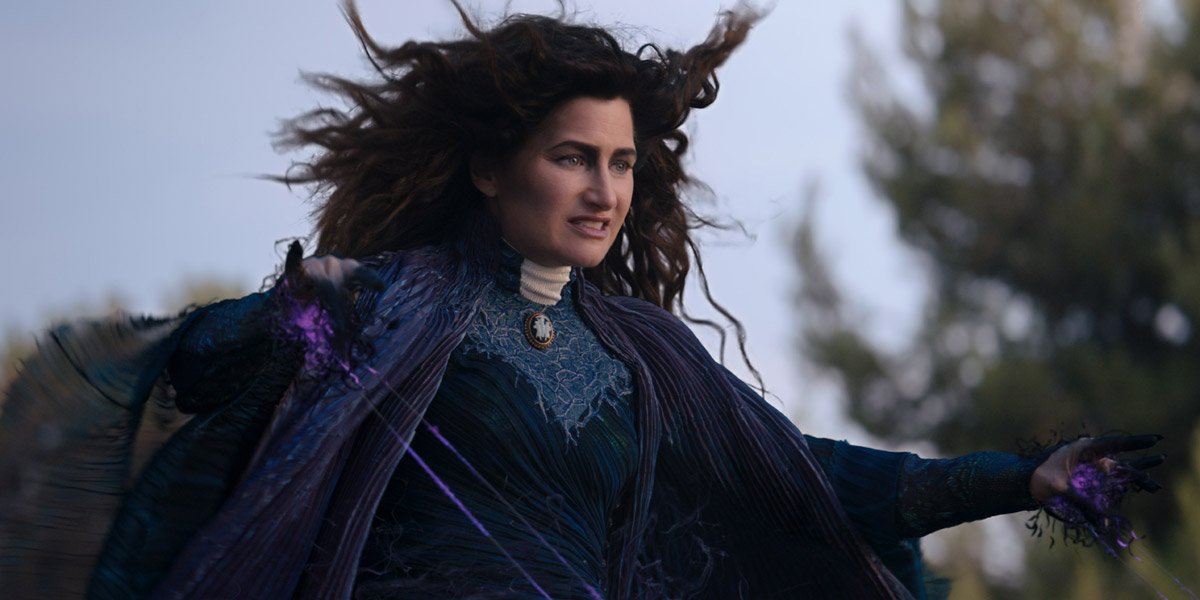 According to Variety, the MCU is about to get even weirder thanks to the addition of a Agatha Harkness series that is now in development at Disney.

The show will have Kathryn Hahn reprise her role as the infamous witch fans quickly grew to like, and it will reportedly be a dark comedy despite specific plot details being kept a secret from the public. Joe Schaeffer, WandaVision's leading writer, will not only be tasked to write for the new series, but also serve as executive producer.

Hahn's character levitated to the limelight in her debut in WandaVision. Set in a sitcom-like world, Agatha Harkness, who went by "Agnes" before revealing her real identity, was Wanda Maximoff and Vision's nosy neighbor. WandaVision is Disney's first live action series to hit Disney+, and raked in 23 Emmy nominations, including one specifically for Kathryn Hahn's performance as Agatha and another for the sing "Agatha All Along".

As development begins, fans of Kathryn Hahn can catch her in other projects such as Knives Out 2, Apple TV's The Shrink Next Door, Amazon's Transparent, and a currently untitled limited series centered in the late comedian Joan Rivers.

Further details regarding the Agatha Harkness series have not been made available at this time.

Source: Variety