"Horizon Forbidden West" Pre-Order Details Revealed
With pre-orders for Horizon Forbidden West now live, here's the rundown on all the available editions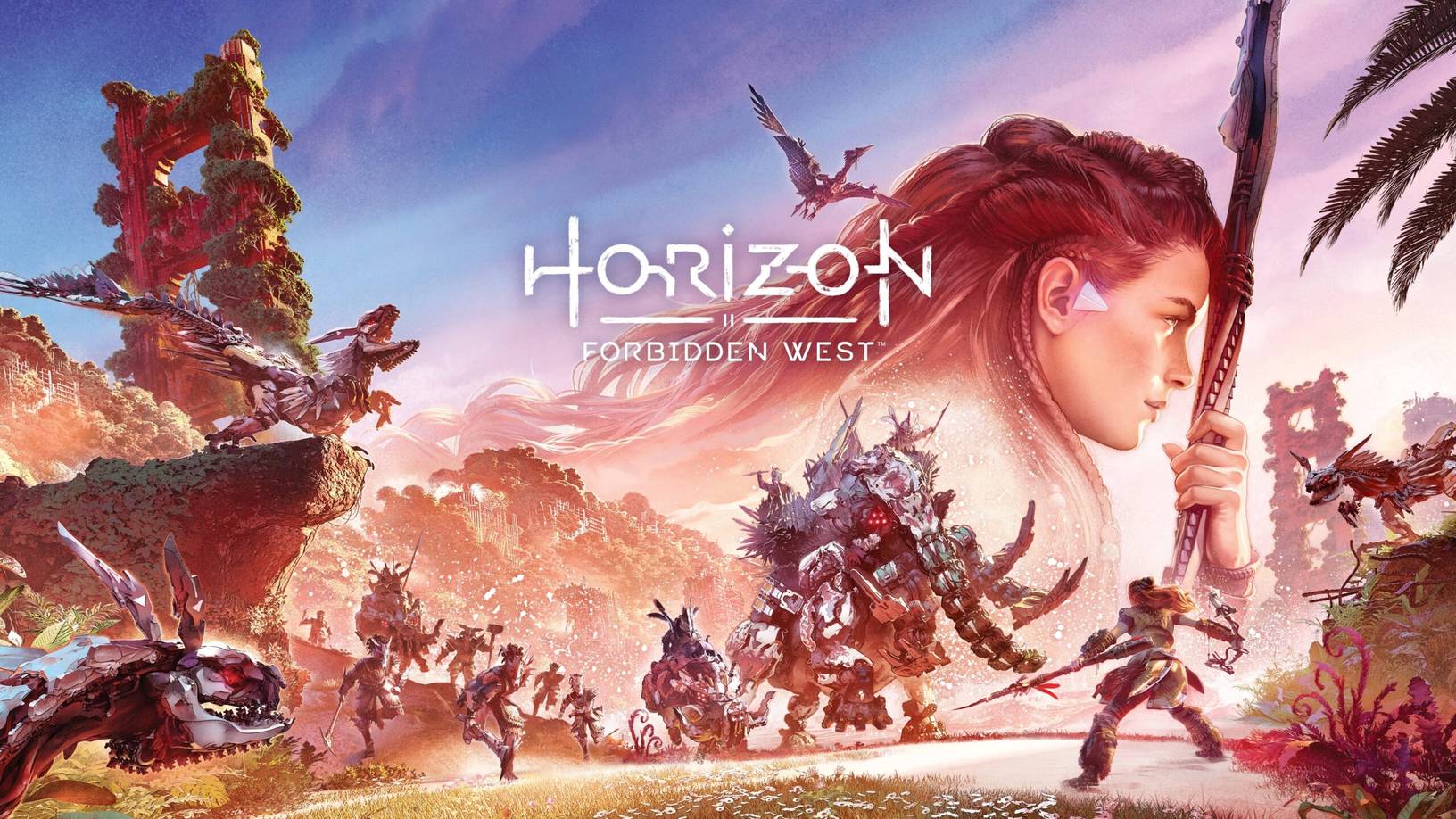 Pre-orders for Horizon Forbidden West, available February 18th for PS4 and PS5, are now live across the globe! There are a lot of editions to chose from, so here's a breakdown of all your options and what they include.
No matter which edition you chose to preorder, whether a physical or digital copy, they will all include the bonus of receiving the Nora Legacy Outfit and Spear, which is a nice tribute to Aloy's mentor and guardian Rost from Horizon Zero Dawn. This will be the only bonus you'll get from pre-ordering the Standard Edition of the game, which costs $60 USD for PS4 and $70 USD for PS5 in both physical and digital format.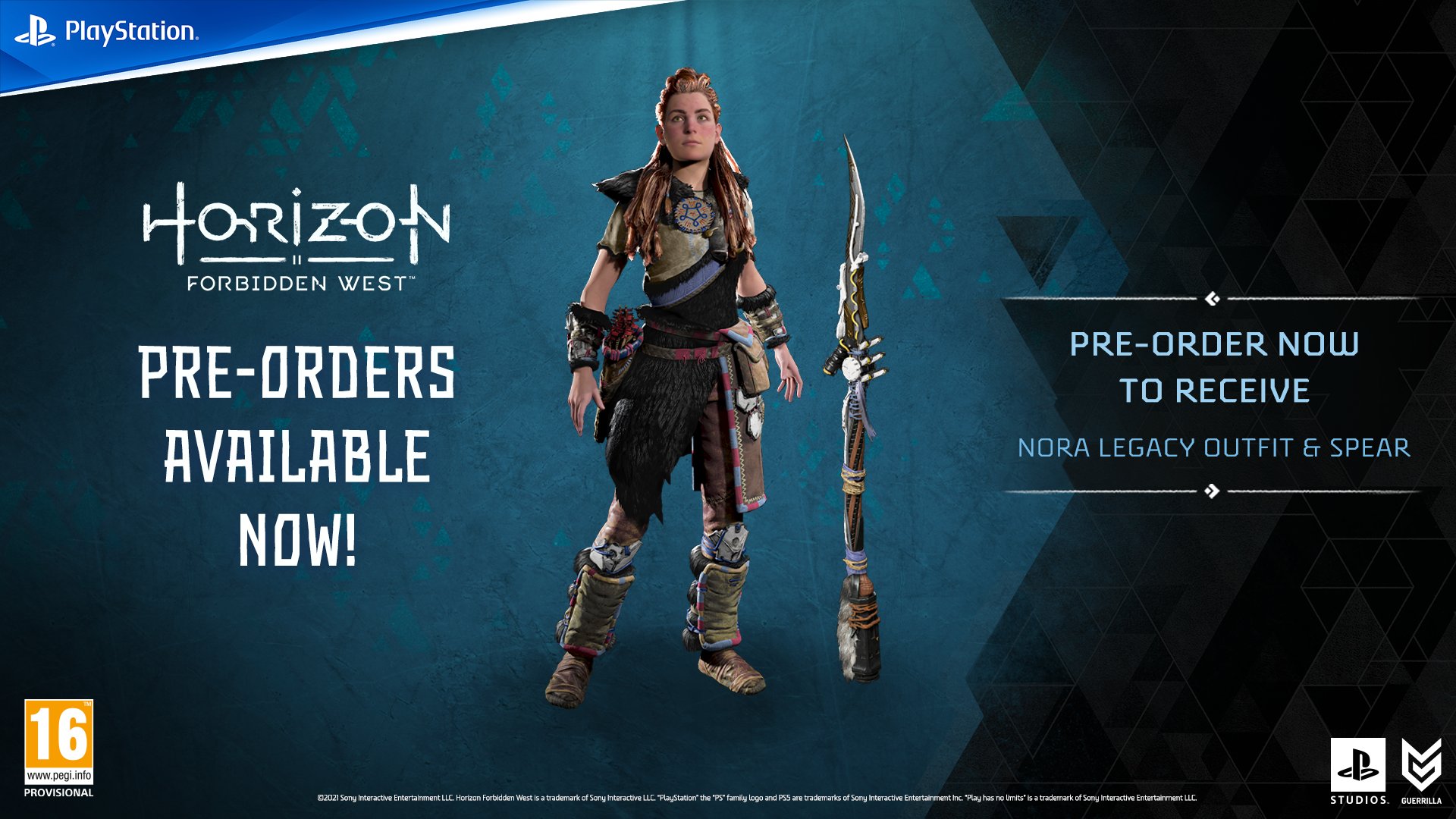 For roughly $10 more, you can either preorder the Special Edition or the Digital Deluxe Edition. The Special Edition features a SteelBook case containing a physical copy of the game for either PS4 at $70 USD or PS5 at $80 USD. It also comes with a physical mini artbook and a voucher code for the digital soundtrack.
The Digital Deluxe Edition won't come with a SteelBook but will include a host of in-game content, including two special outfits and weapons, in-game resources, and exclusive photo-mode pose and face paint. Notably, it also includes a Digital Version of The Sunhawk, the first Horizon Zero Dawn graphic novel. The Digital Deluxe Edition is available on the PS Store for $80 USD for both the PS4 and PS5 options. It's important to highlight that this edition of the game will be playable on either console, whereas physical copies of the game will only be playable on the console you purchase it for. To be clear, Sony has said that "Dual entitlement does not apply to the standard and Special Editions."
If you're willing to spend more money, you can pre-order either the Collectors Edition or the Regalla Edition. Each one packs quite a lot of loot. For just over double the cost, the Collector's Edition comes in at $200 and includes everything the digital deluxe edition does, as well as the SteelBook case – which they market as a "display" piece given that you will get a digital voucher code for the game, not a physical disc copy- plus a custom sculpted Tremortusk and Aloy statue to display on your shelf.
The Regalla Edition, at $260, is the most expensive pre-order option intended for serious collectors. It includes everything the Collector's Edition has, except the Tremortusk statue has a slightly more elaborate sculpt. Additionally, it includes a custom Replica Focus, the earpiece Alloy wears to help hunt her enemies, as well as two Art Print Cards, a Canvas Map, and physical replicas of Sunwing and Clawstrider Machine Strike Pieces.
What is Strike you might ask? Well, apparently it's a board game played by inhabitants of the world of Horizon, which uses carved wooden and metal pieces in the shapes of machines. Players will be introduced to the rules of Strike in Horizon Forbidden West and can challenge many NPCs to a match. But with only two pieces, you likely won't be playing the board game in real life, so they serve as an extra couple of knick-knacks to display on your shelf.
Are you planning to preorder Horizon Forbidden West? If so, which version will you be getting? Let us know in the comments below!