Anthony Mackie Officially Closes Deal To Star in 'Captain America 4'
Actor Anthony Mackie Closes Deal with Disney to appear in 'Captain America 4.'
Marvel Studios and Anthony Mackie have officially closed a deal for the actor to appear in his first solo outing as Captain America, per Deadline.
Very little is known about the film, but what we do know is that The Falcon and the Winter Soldier head writer Malcolm Spellman will be co-writing the script with Dalan Musson. Currently, there is no director attached to the film.
Mackie made his Marvel Cinematic Universe debut as the high-flying Sam Wilson aka The Falcon in 2014's Captain America: The Winter Soldier. Since then, he has appeared as the winged hero in five MCU films, including a cameo appearance in 2015's Ant-Man. In 2019, we saw Steve Rogers pass the Captain America shield to Sam, who would eventually go on to officially assume the mantle in the Disney Plus series The Falcon and the Winter Soldier. The series tackled the issue of Sam's hesitance to take over as Captain America, and more specifically, what it would mean for a black man to wear the stars and stripes as America's premiere hero.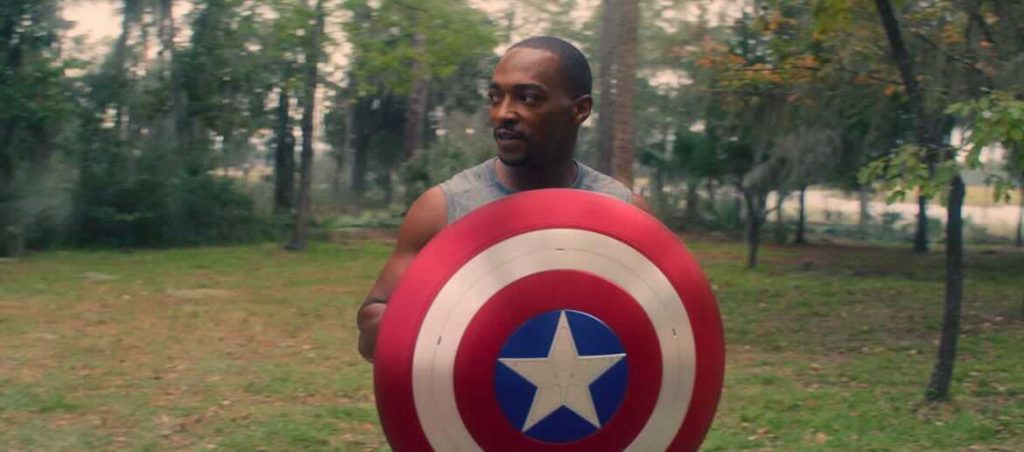 Taking on the role of the star-spanlged Avenger is undoubtedly a massive highlight of Mackie's career. He co-starred in the critically-acclaimed Eminem biopic 8 Mile, and later went on to act alongside fellow Avenger Jeremy Renner in 2009's The Hurt Locker, which later went on the win Best Picture at the Academy Awards. In each of those films, Mackie's performance was spotlighted as a standout.
There is no word on any further casting. Several cast members of The Falcon and Winter Soldier could make an appearance in the film, with the most likely of those being co-star Sebastian Stan as Bucky Barnes (formerly known as The Winter Soldier). Given that possible villain Contessa Valentina Allegra de Fontaine, played by veteran actress Julia Louis-Dreyfus, has made a handful of MCU appearances, it is quite possible she could show up in the fourth Captain America film as well.
No official release date for Captain America 4 has been announced but with Marvel's current film slate full, it's likely that we won't see Mackie suit up as Captain America until sometime in 2023.
Are you excited to Anthony Mackie's return as the winged Captain America? Let us know in the comments!