New Powerpuff Girls and Adventure Time Spinoff series hinted at as Cartoon Nerwork files new trademarks
Two new trademark filings have reportedly been made for the Powerpuff Girls and Adventure Time properties.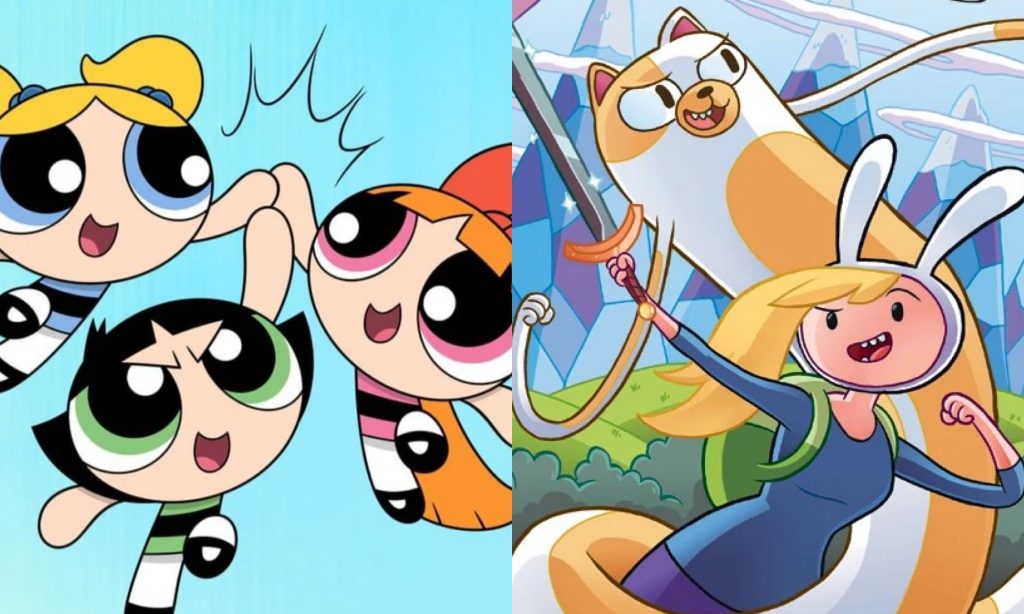 Two generational staples in animation may be getting their own projects, as reported by comicbook.com.
Cartoon Network may have plans to further utilize some of their heavy hitting properties. There have reportedly been trademark filings for two projects: Powerpuff World and Adventure Time: Fionna and Cake. For both works, current speculation states that they might be early childhood development and education programs along the lines of Blues Clues and Ni Hao Kai Lan, or maybe the education label was just placed on them as some type of standard filing procedure by WarnerMedia.
The characters Fionna and Cake have received strong interest from the Adventure Time fanbase ever since they made their debut in the show as the Ice King's fan fiction characters. The duo are the gender-bent versions of the main characters, Finn and Jake, and live in a gender-bent universe, particularly the land of Aah. However, if this project does not turn out to be another spinoff to accompany the others in HBO Max's library (Distant Lands, and Stakes!), fans will surely be disappointed, and WarnerMedia will miss yet another opportunity to gain an increase in subscriptions.
As for the Powerpuff Girls in particular, it is a bit more difficult to make any guesses at this time, as WarnerMedia greenlit the live action series for the CW and is currently reworking the pilot's script after backlash and negative reactions floored social media. We will have to see what exactly Powerpuff World entails.