Black Widow Debuts With $80 Million in Theaters, $60 Million on Disney Plus
Black Widow crushes weekend box office with $80 million.
Marvel Studios' Black Widow reels in a impressive $80 million during its opening weekend, making it the biggest box office debut since the COVID-19 pandemic.
Black Widow is the first MCU film to hit theaters in two years, with Spider-Man: Far From Home being the last MCU film to be released before the pandemic. It is also the first Marvel Studios film to be released simultaneously in theaters and Disney Plus, where the film also brought in $60 million via Disney Plus Premier Access, where subscribers can pay an additional $30 to rent newly released Disney films. Internationally the superhero thriller earned $78 million in 46 territories, making its global total a whopping $158 million. This does not include the Chinese market as it has not yet released in China.
The original release for the stealthy Avenger's solo film was supposed to be in May 2020. However, the film was delayed multiple times, along with several other films, due to the pandemic. Fans have been yearning for a Marvel flick for two years now, making it the longest gap in between MCU films since Phase One. Disney's media and entertainment distribution chairman Kareem Daniel had this to say about the film's immediate success:
Black Widow's strong performance this weekend affirms our flexible distribution strategy of making franchise films available in theaters for a true cinematic experience and, as COVID concerns continue globally, providing choice to consumers who prefer to watch at home on Disney Plus.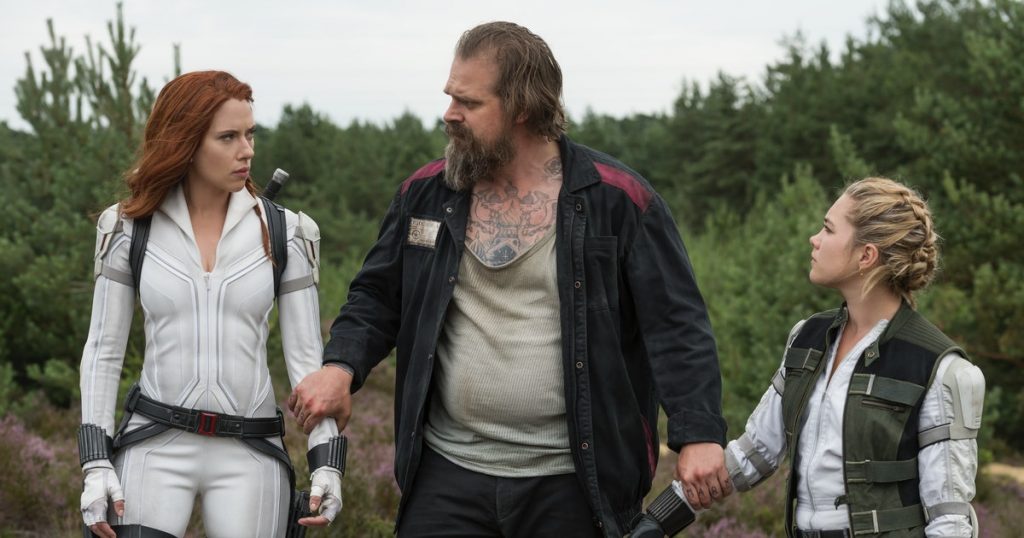 Black Widow proves to be a breath of fresh air for the studio, as the industry as a whole tries to recover from the mass closures and capacity restrictions that "snapped" business into dust. The next entry in the MCU, Shang-Chi and the Legend of the Ten Rings, is due for release on September 3rd, however this upcoming film will exclusively be released in theaters, and release details of The Eternals, opening in November, are currently unknown.
Universal's F9: The Fast Saga previously held the record for box-office debut during the pandemic at $70 million, but Black Widow has since crushed the "family" thriller.
Black Widow stars Scarlett Johansson, Florence Pugh, David Harbour, Rachel Weisz, Ray Winstone and Olga Kurylenko and is now in theaters.
Source: Variety
Have you seen Black Widow yet? Let us know what you think below!