A24 Releases Trailer For Their Upcoming Horror Film, "Lamb"
Earlier this week, A24 released the trailer for their newest horror film, "Lamb."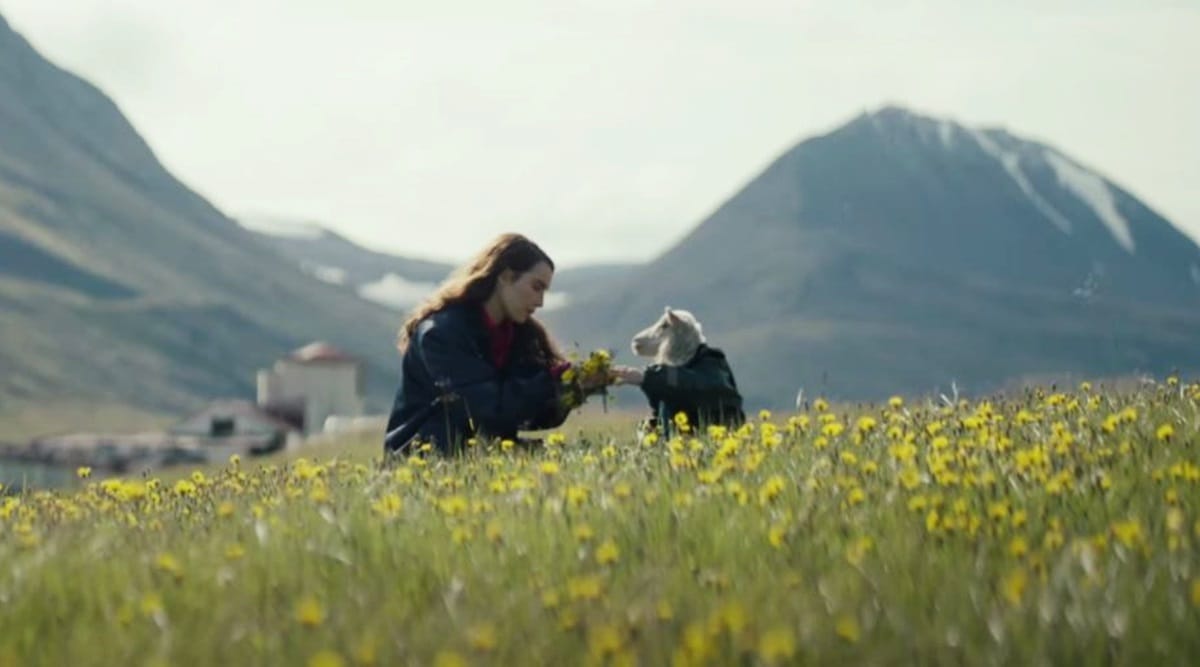 A24 has released the trailer for Lamb, an upcoming horror film Directed by Valdimar Jóhannsson.
The trailer for Lamb looks almost everything but normal. The trailer raises a lot of questions about what exactly is happening. It starts off pretty normal has it shows a couple doing various things on their farm. It then shows the couple helping one of their sheep give birth to what we would assume would be a lamb. After that point in the trailer, things wind up taking a dark turn and it get really mysterious.
You can watch the trailer for Lamb below:
The official synopsis is as follows:
A childless couple, María and Ingvar discover a mysterious newborn on their farm in Iceland. The unexpected prospect of family life brings them much joy, before ultimately destroying them

–IMDb
A24 is no stranger to coming up with off-the-wall films as they're the ones behind films such as The Lighthouse and Midsommar. Lamb will be cowritten by Sjón and Valdimar Jóhannsson and will star Noomi Rapace and Hilmir Snaer Gudnason. Lamb will be Jóhannsson's feature debut and with a trailer like this one, it's clear we are in for a wild ride.
Lamb is set to release in theaters on October 8th, 2021.
What are your thoughts on Lamb's first trailer? Let us know in the comments!
Source: Variety