"Good Omens" Gets Season Two from Amazon Prime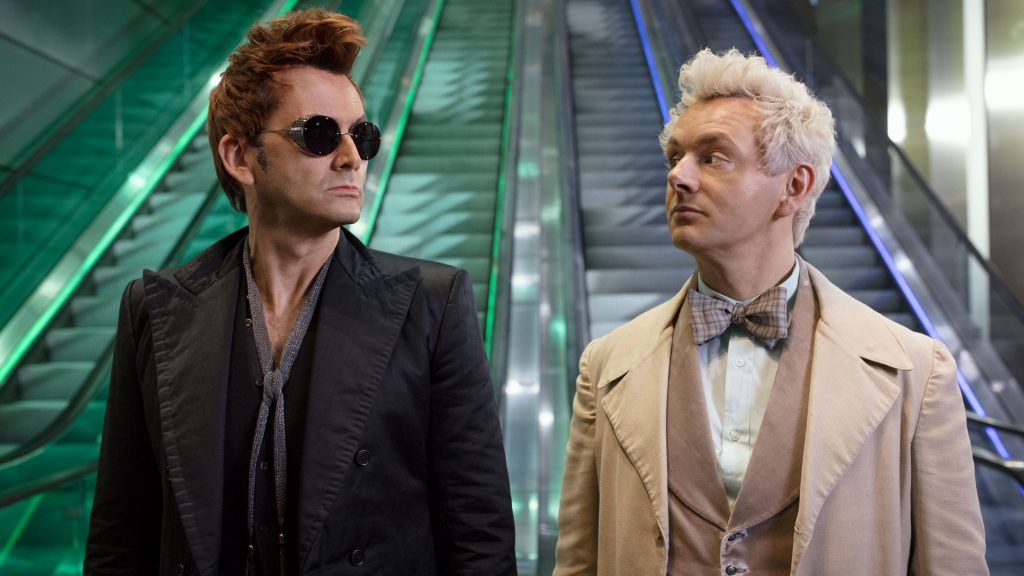 Neil Gaiman's supernatural saga continues with a six-episode order, as reported by Deadline Tuesday.

Aziraphale and Crowley, the unlikely existence-saving odd couple of Neal Gaiman's Good Omens live on! Gaiman announced Amazon Prime's Season Two order via his personal blog today. Stars Michael Sheen and David Tennant will continue their roles as the angel/demon pair. Shooting begins later this year in Scotland. Gaiman said he made the announcement partially because sets are currently under construction there, making the secret much harder to keep any longer!
The entire showrunning team also returns, including exec producer Douglas Mackinnon, who once again directs and executive producer John Finnemore, who will co-write with Gaiman. Gaiman says having staved off the Apocalypse, the new season finds the lead duo "back in Soho… solving a mystery which starts with one of the angels wandering through a Soho street market with no memory of who they might be, on their way to Aziraphale's bookshop." No word yet on how many, if any, of Season One's supporting cast will return.
While Amazon does not release viewership stats, execs have been very public about their support of Gaiman and the property following its initial success. "We're lucky to have an ongoing relationship with Neil," Amazon's Co-Head of Television Vernon Sanders said at 2019's TCA roundup as reported by Deadline. "We're so excited about how Season One has done for us…whatever he wants to do, we're interested in."

Are you excited for Good Omens Season Two? Let us know in the comments!