"Doom Eternal" is now optimized for PS5, Xbox Series X/S, and PC
Ready to Rip and Tear in 120 FPS?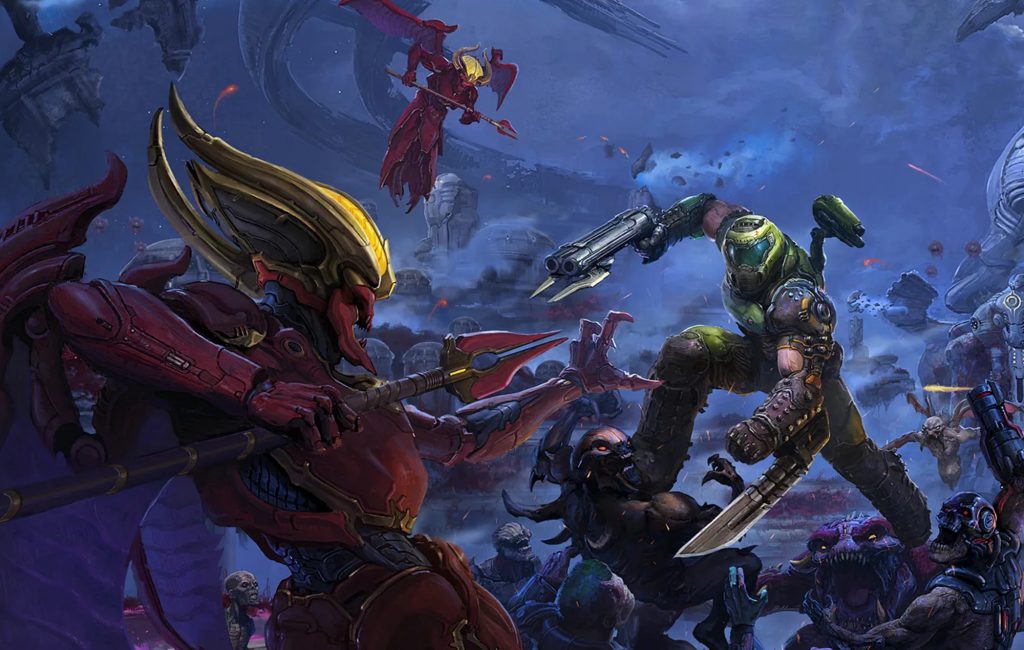 The next-gen update for Doom Eternal for the Xbox Series X/S was announced during the Xbox Games' showcase at E3 without a date. There was no mention of the update on Sony's PS5 though at the E3 event. Earlier this morning, the optimized version of the game dropped on the PlayStation 5 and Xbox Series X/S along with an update on the PC version. With this update comes the much-talked-about feature of Ray Tracing (real-time reflections) in all platforms of the current generation except the Xbox Series S.
For consoles, players can opt between 3 different modes that can be enabled while playing: Performance Mode which focuses on frames and smoothness, Balanced Mode which is a happy medium, and Ray Tracing Mode which, unfortunately, is not available on the Series S. Below are the breakdown for each systems –
Xbox Series X
Performance Mode: 1800p – 120 FPS
Balanced Mode: 2160p – 60 FPS
Ray Tracing Mode: 1800p – 60 FPS
Xbox Series S
Performance Mode: 1080p – 120 FPS
Balanced Mode: 1440p – 60 FPS
Ray Tracing Mode: Not Available
PlayStation 5
Performance Mode: 1584p – 120 FPS
Balanced Mode: 2160p – 60 FPS
Ray Tracing Mode: 1800p – 60 FPS
The upgrade on the PS5 comes with an year one pass which includes both the additional expansion campaigns The Ancient Gods Part One and The Ancient Gods Part Two.
PC
Ray Tracing Mode; reliant upon the power of the monitor that you own. FYI: The full effects of this next-gen update are also only made for consoles.
The update on each platform comes with no additional cost as players just need to own the game and download the update released in order to make it run on par with the current generation hardware. This update applies to both digital and physical copies of the game. The DLC (and any other additional content, for that matter) will also transfer over with the next-gen update. However, PlayStation 4 and 5 owners should know that their campaign saves aren't transferable. 
The update labeled Update 6 is now live and comes with a heap of additional goodies such as a new weapon skin for the Ballista, a new arena for the multiplayer buffs, and a brand new master level for the people who love getting their feet sunk into all things difficult!
[Source – Gameinformer]