[TCN's Cultured Spotlight] Vol. 10: Stephen King
Welcome to the 10th Volume of TCN's Cultured Spotlight. Today we will be discussing Stephen King.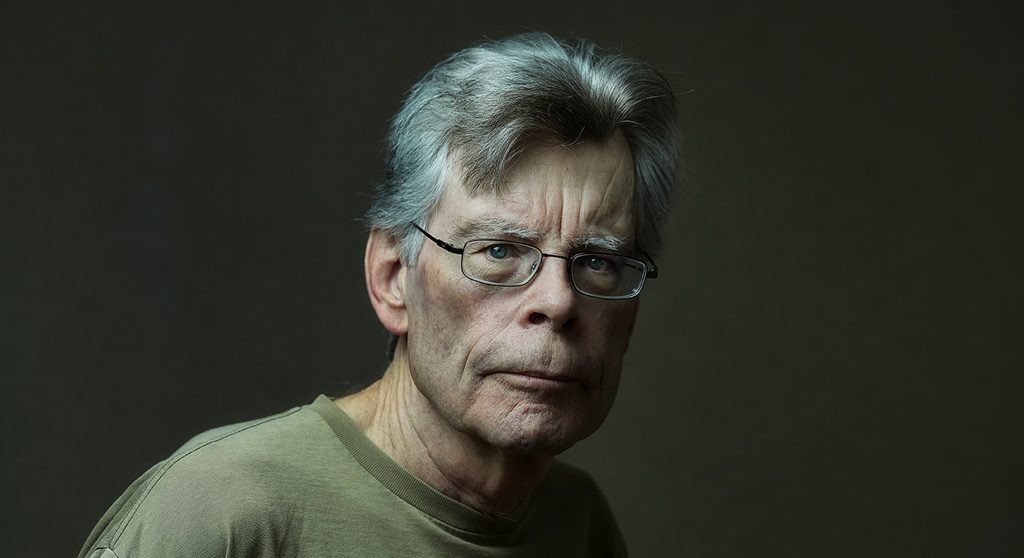 Stephen King, The King of Horror, is one of the most iconic authors out there. Selling over 350 million copies of his books, King is well known for his horror, fantasy, crime and suspense novels. Most of which have been turned into numerous film and television shows such as IT (1990), The Outsider (2020), The Stand (2020), Pet Sematary (1989), Carrie (1976), The Mist and dozens more. Netflix has even gotten in on the fun by turning his stories into Netflix originals such as Into The Tall Grass, 1922, and my personal favorite, Gerald's Game.
Carrie was the first book published by King in 1974 and the rest is history. With over 90 books to his name and more releasing every year, King doesn't seem to be slowing down anytime soon. With that being said, welcome to the 10th Volume of TCN's Cultured Spotlight and if you couldn't tell already, we will be discussing Stephen King today; more or less some of his most recent works.
Other than the novels mentioned above, here are a few more of King's novels you might recognize:
Misery
Salem's Lot
11/22/63
The Green Mile
The Dark Tower
Christine
The Colorado Kid
Dreamcatcher
Under The Dome
The Institute
Later is an incredible story a young boy named Jamie Conklin that can see the dead. This is the most recent novel released by King and it's a page turner. The story is told in first person from Jamie's perspective and it starts when he is in the first grade. He can only see the dead how they died (what clothes they were wearing, wounds, etc…). No worries, I'm not going to spoil anything because I want you to read this novel for yourself.
The plot is paced excellently and like I mentioned above, it's a page turner. You won't want to put it down. The main plot follows Jamie and Detective Liz Dutton as they try to uncover a big secret that would potentially save hundreds of lives. Everything gets rolling once Liz is introduced and she's by far one of my favorite characters in this chaotic story. We get to follow Jamie as he grows up and learns how to live with this supernatural ability. The cool thing about being able to see the dead is that no matter what you ask them, they can't lie; that part can be a blessing and a nightmare.
Even though this crime/horror/thriller has a lot of crazy things happen in it, there is a lot of lessons that Jamie and even you as the reader will learn. You'll see Jamie learn these valuable lessons as he gets older and with each new encounter with the dead. The important part is that no matter how happy things get in this story, always remember that this is a horror story. This is an incredible novel by Stephen King and it's one that I highly recommend.
This is one of those cases where the tv show or film stay insanely close to the source material. When it comes to King's novels, The Outsider is easily my number one favorite because of the suspense and mystery surrounding the case of a young boy being murdered by a supernatural creature. The Outsider novel is canon with The Bill Hodges trilogy, so if you're picky about spoilers, don't read The Outsider unless you've read that trilogy of fantastic novels. This section will focus on the novel rather than the show.
The Outsider focuses on mysterious homicide case in the fictional city of Flint City, Oklahoma. Detective Ralph Anderson (played by the phenomenal Ben Mendelsohn in the show), as he investigate this case that will eventually make him question everything he believes in. Due to extremely overwhelming evidence, Detective Anderson arrests English teacher and baseball coach Terry Maitland (played by Jason Bateman in the show). Turns out Maitland has overwhelming evidence as well that proves his innocence and this where all the weird stuff starts to play in. With everyone questioning how Maitland could be in two places at one, Holly Gibney (played by Cynthia Erivo in the show) provides a very confusing but clear answer, this is the work of an Outsider. Gibney is from the Bill Hodges trilogy, so this where those spoilers will play in.
The novel is well paced and provides great character development despite having so many characters involved at once. It was nice seeing Ralph Anderson's perspective on the existence of this Outsider change as the novel progresses and I think think there's a lesson in that that can be applied to real life. I think the lesson would be that no matter how strongly we believe in something, we should always be open to learning new information.
This is really good novel by Stephen King and I highly recommend reading it. Also, there is a direct sequel to The Outsider titled If It Bleeds.
When it comes to film adaptations of King's work, Gerald's Game is easily one of my favorites because of how real the scenario is, also because Carla Gugino is amazing. There are spoilers in this section, so you have officially been warned.
Gugino and Bruce Greenwood star in this Netflix adaption as Jessie and Gerald Burlingame. The couple sets off to their lake house in hopes of finding that "fire" in their marriage again. Once they arrive at the lake house, Jessie decides to feed a very expensive piece of steak to a stray dog and this is her first big mistake because she forgets to shut the door afterwards. One thing leads to another and Gerald handcuffs his wife to the bed; Gerald is clearly into some freaky stuff. But all of a sudden he suffers a heart attack and that leaves Jessie helplessly handcuffed to the bed.
With no way to unlock the handcuffs, Jessie is stuck there for an incredible 28 hours with barely any water. Oh and she starts hallucinating. She's not only having hallucinations of her dead husband coming back to life, but also her self. This is where the movie gets trippy and she is forced to overcome the demons of her past, but we're not going to discuss those demons for certain reasons. Oh and did I mention that there is a huge mysterious man that shows up when it gets dark? This part was one of the most terrifying aspects to the plot in my opinion, you don't know this man is real or part of the hallucinations.
The part of the movie that is stomach turning is what happens at the end. Jessie finds a glass of water she had placed on the mantle above her earlier in the film and breaks it so can she can cut herself and… well I think you get the point. This movie is a psychological thriller and I highly recommend watching if your a fan of Stephen King or just a fan of horror in general. You can check the movies trailer below: