Alfred Molina Confirms & Explains Doc Ock's Return In 'Spider-Man: No Way Home'
It's been long rumored that Alfred Molina's return as Doc Ock from Spider-Man 2 was on the table and now the actor has not only confirmed his return .. but has provided some intriguing details behind the villain's return in Spider-Man: No Way Home.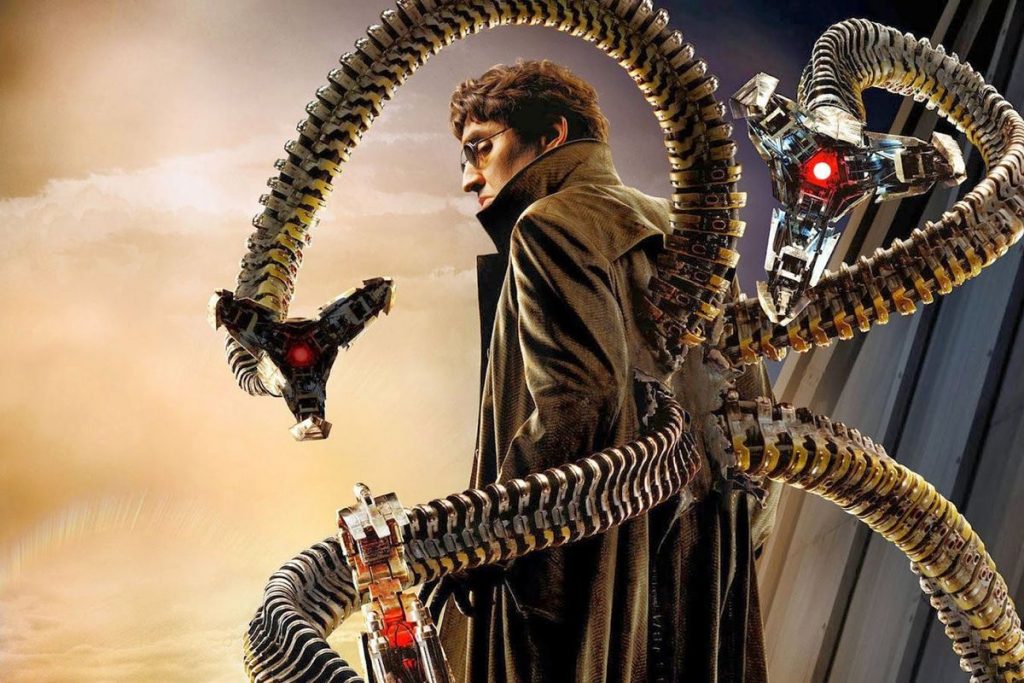 With Marvel Studios' current slate of Disney+ shows (WandaVision, The Falcon and the Winter Solider, Loki, What If ..?) satisfying the fan's appetite for now, things will turn quickly when the studio's focus will shift back to the big screen later on this year. While entries such as Black Widow, Shang-Chi and the Legend of the Ten Rings, and The Eternals are sure to excite fans, perhaps the most anticipated release from the studio will be its third entry into Tom Holland's Spider-Man film series, Spider-Man: No Way Home. After a time period passed where it appeared that Sony and Disney might have ended their ongoing collaboration, the web-slinger will be returning in what's set to be the most ambitious movie in the series yet. That ambition stems in large part thanks to the exciting/shocking casting details fans have become privy to as the film continues its shooting. It's well known that the main cast from the first two MCU films will return, however rumors have pointed to certain characters from different Spider-Man series are set to play a major role in this multiverse bending entry into the MCU and you can check a quick list of those and other characters (mostly rumored and unconfirmed) down below.
Tobey Maguire's Spider-Man (Sam Raimi's Spider-Man trilogy)
Andrew Garfield's Spider-Man (Marc Webb's Amazing Spider-Man 1 & 2)
Alfred Molina's Doctor Octopus (Spider-Man 2)
Jamie Foxx's Electro (The Amazing Spider-Man 2)
Willem Dafoe's Norman Osborn / Green Goblin (Spider-Man)
Kirsten Dunst's Mary Jane Watson (Sam Raimi's Spider-Man trilogy)
Emma Stone's Gwen Stacy (Marc Webb's Amazing Spider-Man films)
Benedict Cumberbatch's Dr. Strange
Charlie Cox's Matt Murdock / Daredevil (Netflix's Daredevil series)
While the list is ever expanding, one name in particular that has grabbed the fan's attention in hopes of seeing his character return is Alfred Molina's Doc Ock from the highly acclaimed Spider-Man 2. The rumor was first reported back in December of 2020 by The Hollywood Reporter and since then, there's been no official confirmation about the character's return until now. While speaking to Variety about his upcoming role in the Oscar nominated Promising Young Woman, Molina was asked about his rumored casting and he (surprisingly) detailed his return as Doc Ock in the upcoming Spider-Man (Verse?) sequel. First up, Molina touches on the silence that was asked of him when he was first approached about his return to the villainous role and you can check out those comments down below.
"When we were shooting it, we were all under orders not to talk about it, because it was supposed to be some great big secret, but, you know, it's all over the internet. I actually described myself as the worst kept secret in Hollywood!"

Alfred Molina on the secrecy behind his return as Doc Ock. Via Variety.
Next up, Molina opened up about his experience reprising his iconic role after nearly two decades and you can check out those comments down below.
"It was wonderful. It was very interesting going back after 17 years to play the same role, given that in the intervening years, I now have two chins, a wattle, crow's feet and a slightly a slightly dodgy lower back."

Alfred Molina on the experience of reprising the role after nearly 20 years have passed since Spider-Man 2. Via Variety.
Molina's return was always a source of confusion for fans since the last time we saw Doc Ock, he died and was drifting away in the East River after decommissioning his fusion reactor before it swallowed all of New York. Molina even shared his skepticism with director Jon Watts, to which the director responded with; "In this universe , nobody really dies." It certainly will be a contentious point with fans but Molina didn't detail much after that other than saying that the film will pick up Doc Ock's story from that very river scene we see towards the end of Spider-Man 2.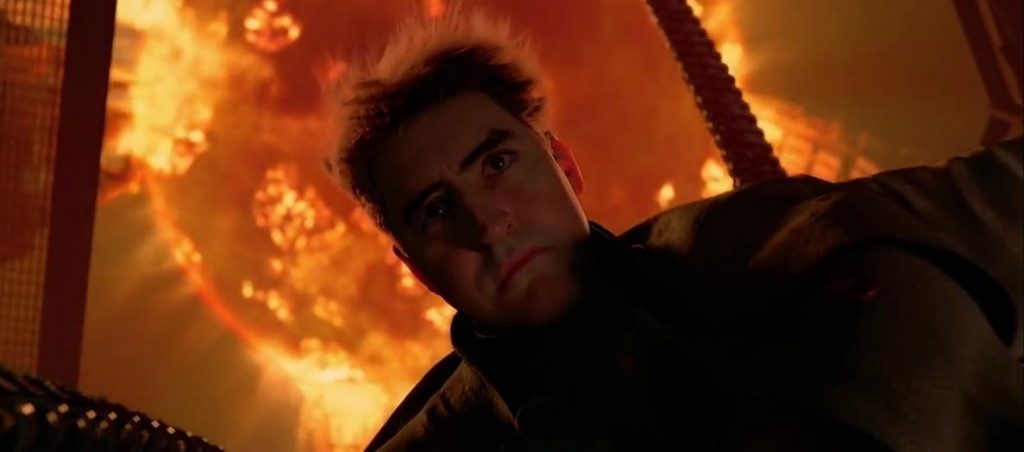 Since nearly 20 years has passed since Spider-Man 2 released back in 2004, Molina expressed that his major concerns behind returning wasn't how they brought him back story wise, but rather his age. When expressing his concerns to Watts, he was assured by the director that he'll look good and you can check out Molina's amusing comments about the matter down below.
"He just looked at me, and said, 'Did you see what we did to Bob Downey Jr. and Sam Jackson?' They made Robert De Niro's face younger, but when he was fighting, he looked like an older guy. He looked like an old guy! That's what worried me about doing it again. I don't have the same physicality that I had 17 years ago. That's just a fact."

Alfred Molina on his concerns about his age prior to reprising the role. Via Variety.
Disney has certainly become a lot more comfortable using this de-aging technology as it's played huge roles in not only their Marvel entries, but Star Wars entries as well. Nonetheless, it wasn't until he was on set that Molina remembered what it was like actually playing Doc Ock; it doesn't really require that much physicality on his part. You can check out the actor's comments on the matter down below.
"then remembered that it's the tentacles that do all the work! My basic physical move as Doc Ock, as the actor, is just this," (he said as he glared intensely at the Zoom camera and made a menacing noise). "I just do that a lot, and the arms are doing all the killing and smashing and breaking. I'm just going with a kind of mean look on my face. It was fantastic."

Alfred Molina on what it takes physically to reprise Doc Ock. Via Variety.
With recent fan reactions pointing to Molina's return invalidating the character arc we saw the villain go on in Spider-Man 2, it'll certainly be interesting to see where the fans land after the movie is released. Nevertheless, the pure excitement / curiosity behind the film isn't hard to reason with a mind blowing cast and a storyline intertwined in the idea of a multiverse that ties into projects like Dr. Strange in the Multiverse of Madness, WandaVision, and Loki. Spider-Man: No Way Home is tentatively scheduled to swing into theaters worldwide on December 17th, 2021.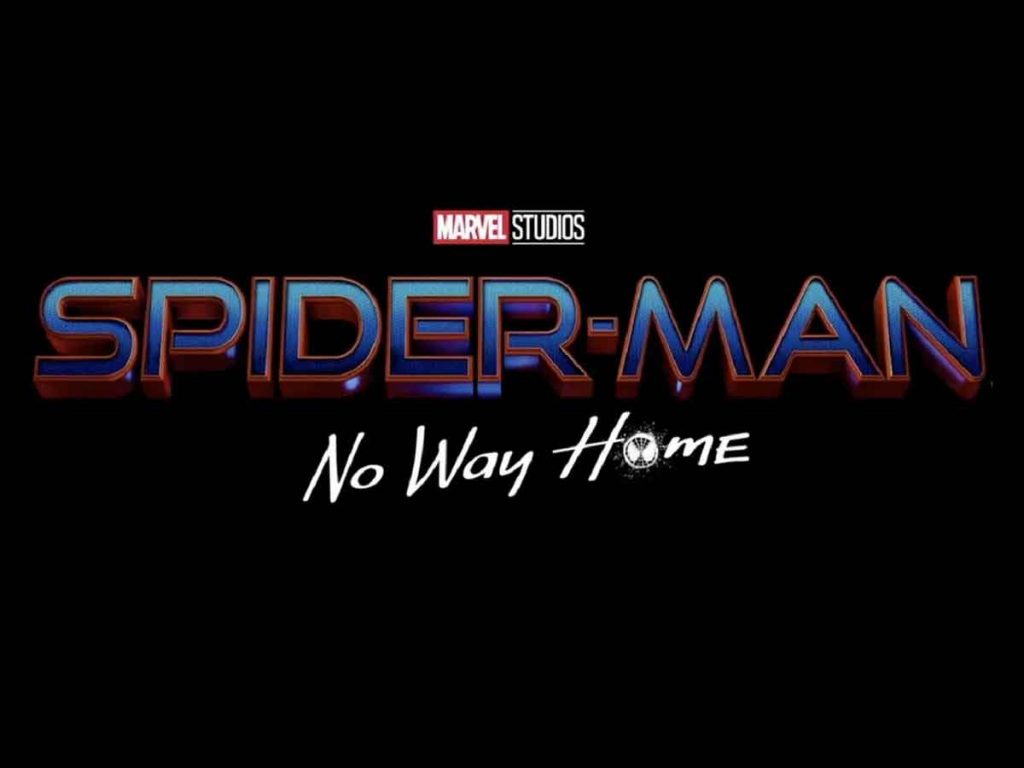 Are you guys excited for Alfred Molina's Dr. Otto Octavious to return in Spider-Man: No Way Home ? As always sound off in the comment section below and remember to tune in right here at The Cultured Nerd for the latest news surrounding Spider-Man: No Way Home.