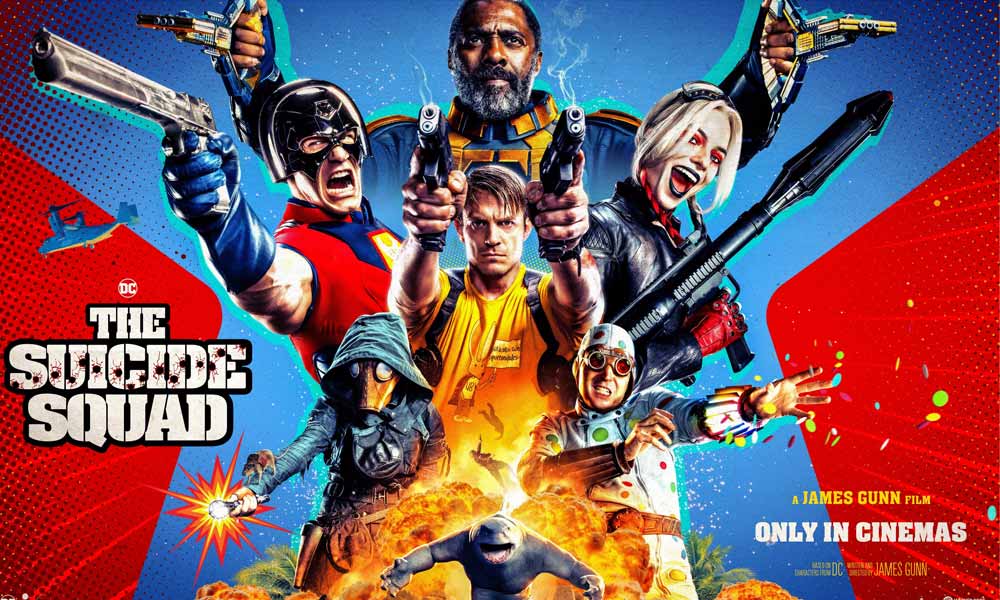 Director James Gunn's Red Band Trailer featuring one of DC's deadliest teams just dropped. Warner Bros.' latest superhero flick looks to reunite former cast members with a massive new talent pool in footage packed with more blood, gore, and obscene humor than most comic book movies have seen for some time. Check out every last outrageous second in the trailer below:
The quasi-follow-up to David Ayer's Suicide Squad will be the next DC movie to hit both theaters and HBO Max later this summer. From the get-go, Gunn's tonal departure from Suicide Squad is evident. Most of the cast from the 2016 film appears in the footage, but Ayer's solemn, #SnyderVerse-inspired characters seem to have all been revamped to appear more colorful and animated. Fully CGI-based squadmates like Sean Gunn's Weasel, with his lanky, humanoid body, and Steve Agee/Sylvester Stallone's dual performance as the blunt but brutal King Shark truly shake up the team's dynamics with their eccentric appearances.
"Welcome to hell — a.k.a. Belle Reve, the prison with the highest mortality rate in the US of A. Where the worst Super-Villains are kept and where they will do anything to get out—even join the super-secret, super-shady Task Force X. Today's do-or-die assignment? Assemble a collection of cons, including Bloodsport, Peacemaker, Captain Boomerang, Ratcatcher 2, Savant, King Shark, Blackguard, Javelin and everyone's favorite psycho, Harley Quinn. Then arm them heavily and drop them (literally) on the remote, enemy-infused island of Corto Maltese."

"Trekking through a jungle teeming with militant adversaries and guerrilla forces at every turn, the Squad is on a search-and- destroy mission with only Colonel Rick Flag on the ground to make them behave…and Amanda Waller's government techies in their ears, tracking their every movement. And as always, one wrong move and they're dead (whether at the hands of their opponents, a teammate, or Waller herself). If anyone's laying down bets, the smart money is against them—all of them."

– The Suicide Squad Synopsis via: Collider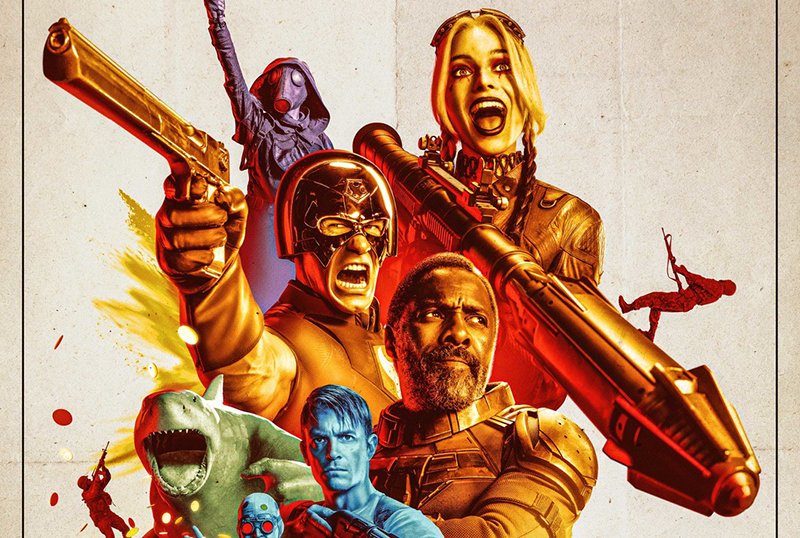 Rag-tag team members like John Cena's Peacemaker and Idris Elba's Bloodsport kick off the trailer crammed in a bus on a daring rescue mission. Margot Robbie's Harley Quinn is quickly revealed as the already-saved dangerous damsel, rejoining the growing group's leader, Rick Flag. As more old characters meet new ones, old rules meet new stakes, when a montage plays to Viola Davis' Amanda Waller revealing the new status quo. Implanted kill-switches still motivate all Task Force X members to take begrudging action, but this time, the star-studded team is up against a literal star in the form of Justice League villain, Starro the Conqueror.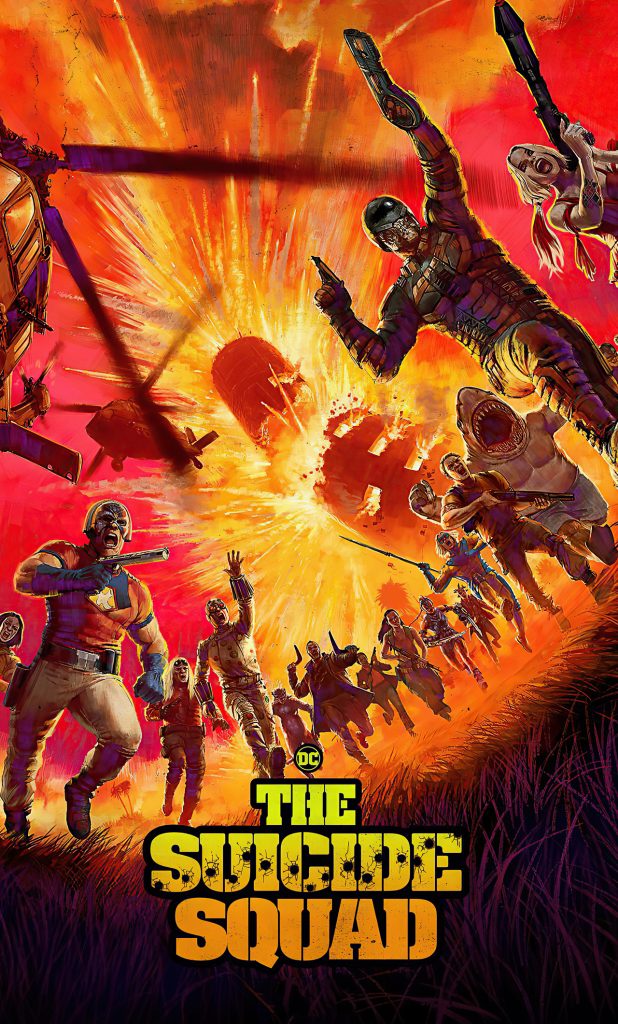 The Suicide Squad stars Margot Robbie, Idris Elba, and John Cena, is directed by James Gunn, and releases on HBO Max and in theaters on August 6th, 2021.
Are you excited for "The Suicide Squad?" Let us know in the comments!