[TCN Artist Interview] – Yana Banz
Eanna a.k.a Yana Banz, is an up and coming self taught artist based out in the Philippines. In this interview TCN and Eanna will discuss what goes into creating her amazing artwork.
Eanna a.k.a Yana Banz, is an up and coming self taught artist based out in the Philippines. In this interview TCN and Eanna will discuss what goes into creating her amazing artwork.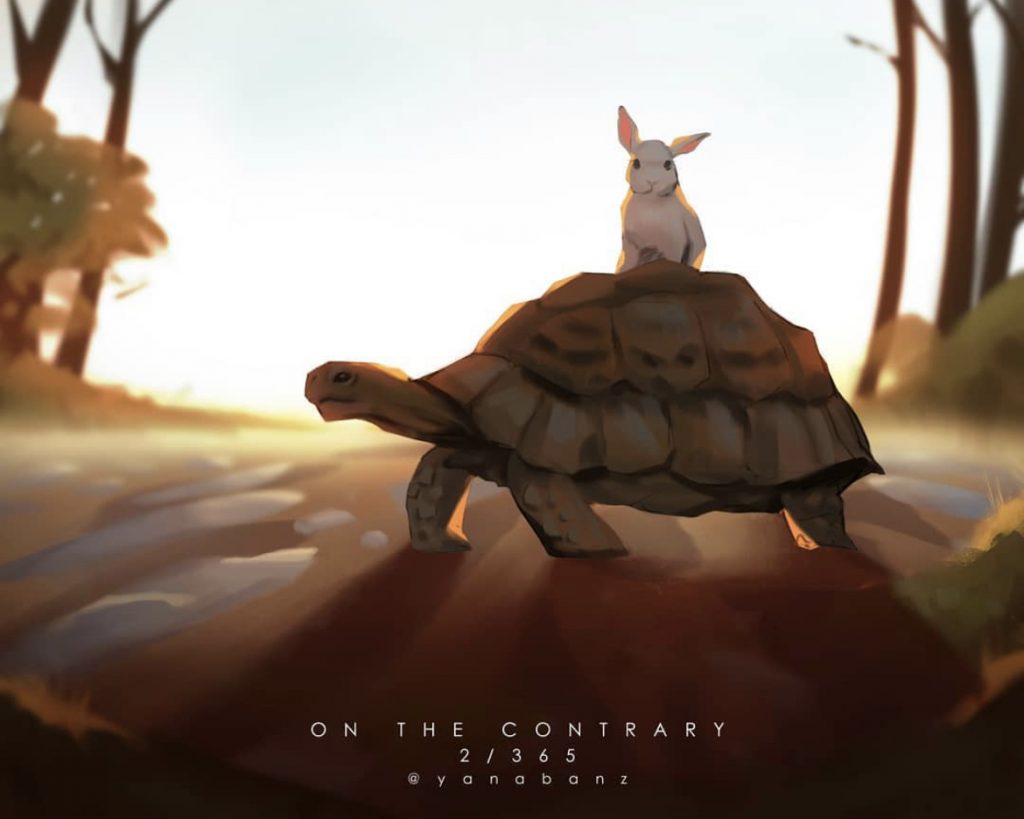 Q: How did you come up with the name Yana Banz?
A: A friend used to tease me about my name rhyming greatly with banana. It was a one time joke, but it somehow stuck and people would now call me "Yana Banana" or "Mudra Banz" and tbh I think it's also partly because I love bananas and the color yellow. Also my previous username was too long and a bit forgettable for a brand name so I took out "Banana" and switched it to "Banz" thus "YanaBanz".
Q:  What inspired you to begin making digital art? 
A:  I love doodling and creating random scenarios in my head. I would always use it to escape my teacher's boring discussions, but It wasn't until I met one of my bestfriend that I got into digital art. He's also an artist himself so we immediately hit it off. He introduced me to anime and the internet community full of weebs and nerds alike, especially digital artists masterly articulating their stories into illustrations, and I absolutely fell in love with the concept. I became infatuated with how absolutely infinite and stunning digital art is.
Q: How long have you been making art?
A: I've been at it since 6th grade but I only saw it as a hobby. I didn't take digital art seriously until I got my tablet in 2019, my Sr. High School years.
Q: Following up with the first question, when you're coming up with ideas for your next portrait, where do you draw inspiration from? 
A: Everywhere! Be it the afternoon light piercing the tree canopy, a pin I found on pinterest, or the random candy wrappers on my messy desk that I'm too lazy to clean up–oops (*wink wink* Bord Boi was actually inspired by a Halls candy. The more you know~). I always look for a story behind things and highly accentuate to bring out the feeling inspired by it and try to deliver it to others.
Q: Do you have favorite piece of work you've made? 
A:  I love them all equally in their own terms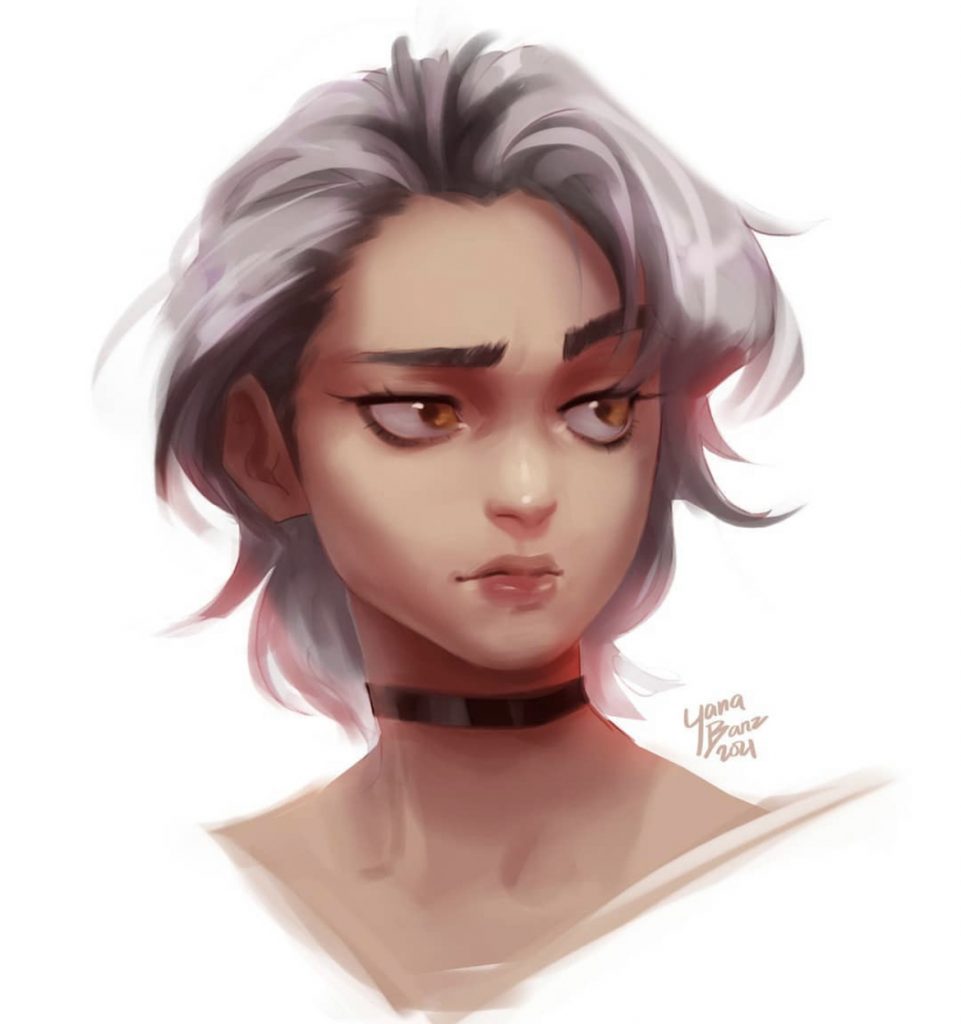 Q:  You drawn up some amazing characters. Do you give them any sort of backstory before or while you're working on them? 
A: Yes, I'm a story based individual. I really love the push and pull between a character and the reason behind their design and persona, how they came about and what led them to their specific psyches and principles. It's actually amazing how much story and dimension you can add simply by putting little details nobody would even notice.
Q:  What software do you use for your artwork?
A: I used to paint on Medibang, there's simply nothing wrong with it. If you're a beginner I'd absolutely recommend Medibang–lol not spons–but I've switched to Krita ever since. It has much more advanced features, almost as good as photoshop and it's free! But of course please support the artists and the developers who made it if you can!
Q: How long does it normally take you to complete a piece of work? 
A: Usually ranges from 1 hour random sketch sessions to 15 hours full-on bulky illustrations. But most of my hours are spent preparing for a piece like research, material studies, and a lot of thumbnailing so that I could make the most out of the given concept.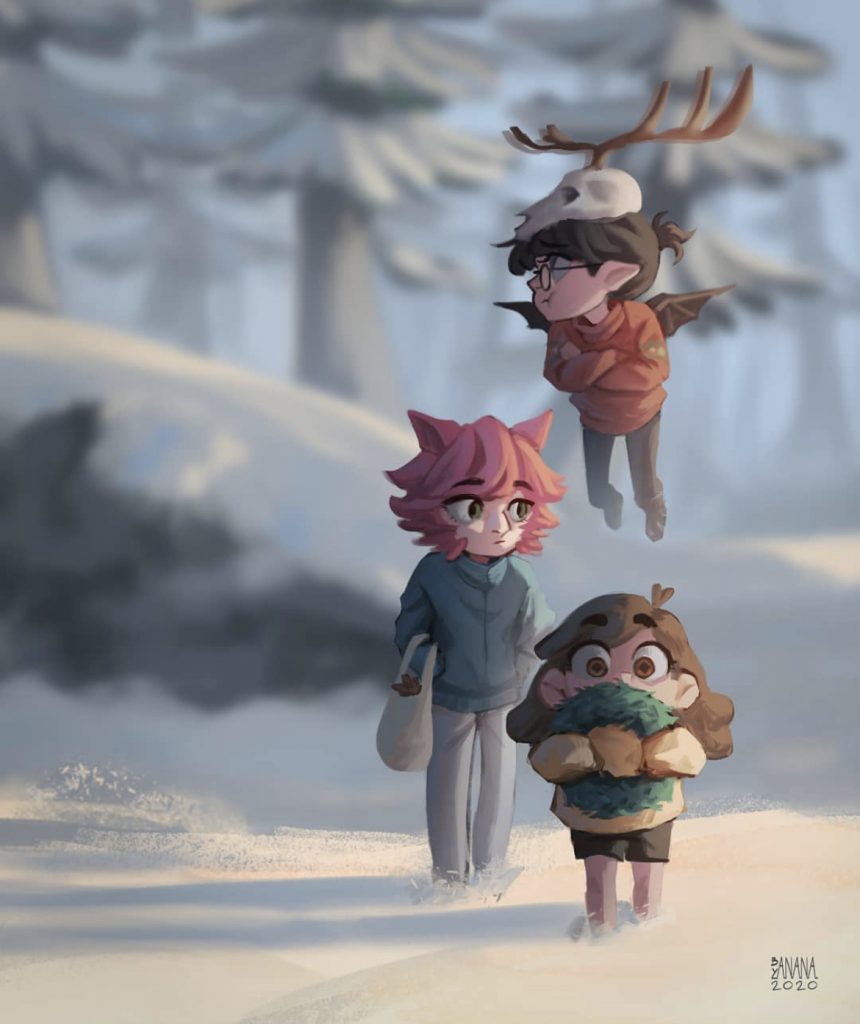 Q: Have you ever had someone commission a piece of art from you?
A: I have! I used to be anxious about how others think of my work so I was always reluctant to open my commissions but one individual reached out to me and we've worked on a couple of projects since then. Me and my closest friends also held a charity foundation and we were tasked to do commissions to raise money. It was both exhilarating and nerve-racking. That was my first ever encounter handling multiple commissions at a time.
Q: Do you have any favorite artists?
A: I don't know any old masters, but a few contemporary artists do come to mind. Off the top of my head Kienan Lafferty, Atey Ghailan, Marco Bucci, Bobby Chiu, Adam Duff, Kenn Yap, Josh Sunga, Walid Fegali, Matt Sans, Nathan Fowkes, Tyler Edlin, Dave Greco, Marc Brunet, Ahmed Aldoori, Sinix, Ethan Becker, Esben Rasmussen, Aliya Chen, Mingchen Shen, Ross Tran, James Douglas, Sean Budanio, Emimi. Ok I lied, that wasn't a few HAHAHA. They're the artists that helped me develop my skills and keep me enthused about art and my journey up ahead.
Q: Is there an artist that you'd like to work with?
A: Anyone that challenges my principles would be powerful to work with. Succeeding despite the fact that y'all have opposing principles would be greatly gratifying. Although I would outright love to hear from Kienan Lafferty. He's the artist that helped set the very foundations of my digital art and I'd actually love to get to work with him someday and thank him for everything he's done for me.
Q: Other than being an artist, what other hobbies do you have?
A:  I do a little music and writing in my free time, but mostly games, sleep and whole lot of daydreaming.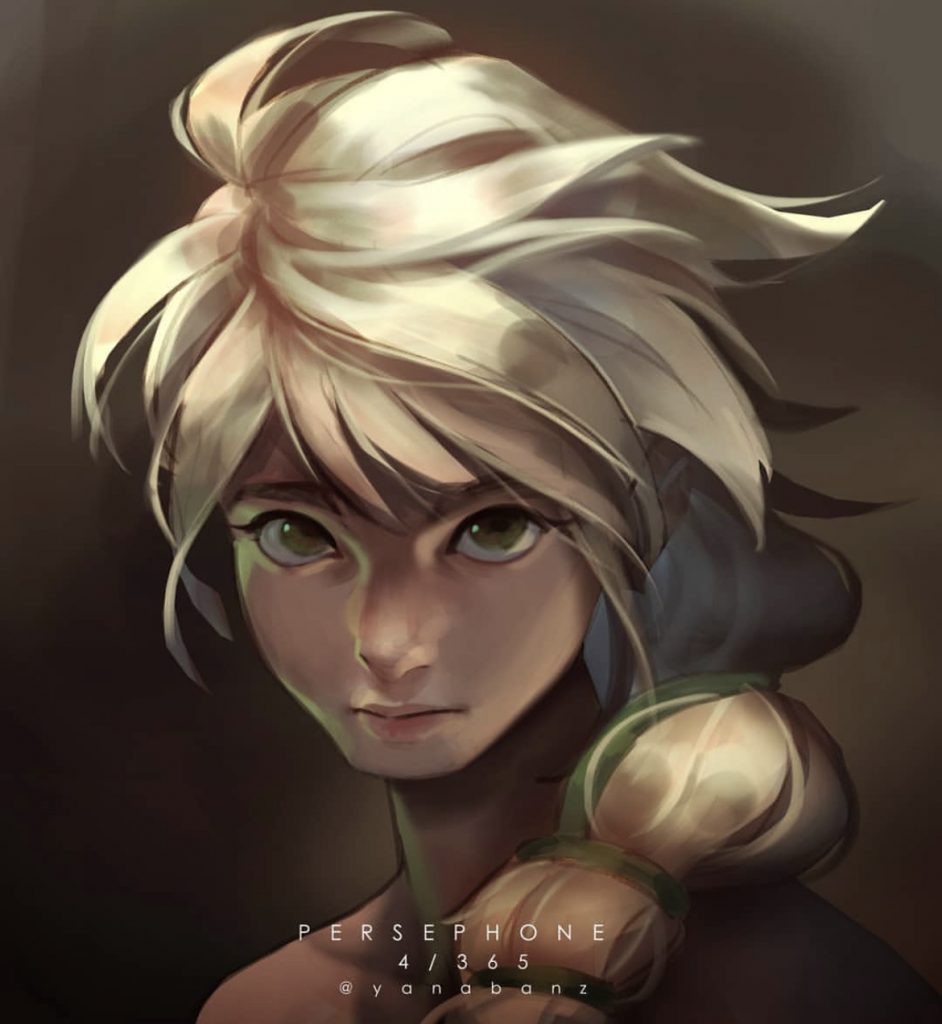 Q:  If you could do artwork for any brand/company, who would it be?
A: A bit ambitious, but I would love to illustrate for Team Salvato, Supergiant games, Playdead, Blizzard and Riot. Mostly game companies, but any brand company that piques my interest and I as well to them would be absolutely stellar.
Q: Is there anything else you'd like our readers to know about you? 
A: Hi you guys! Thank you so much for taking your time reading through this chaotic interview. It's an honor to be able to get a little personal and show you a few of the little things that make me who I am as an artist. Massive thanks for Mr. Michael McDowell and The Cultured Nerd for taking an interest in my works! I am absolutely elated. And to those who've supported me along my art journey, I honestly wouldn't be where I am without y'all. I know I haven't done much, but I've been cooking up a lot of things in secret and I'm beyond excited to release them to y'all soon. Again, my utmost gratitude to y'all for taking your lovely time to get to know me. Have an absolutely wonderful day folks. Love, YanaBanz.
You can follow Yana Banz and check out more of her art work on social media:
You can check out more of Yana Banz's work in the gallery below: