Subway Calls For WB To #RestoreTheSnyderverse
Subway has gone back to the old ways in pursuit of the great prize.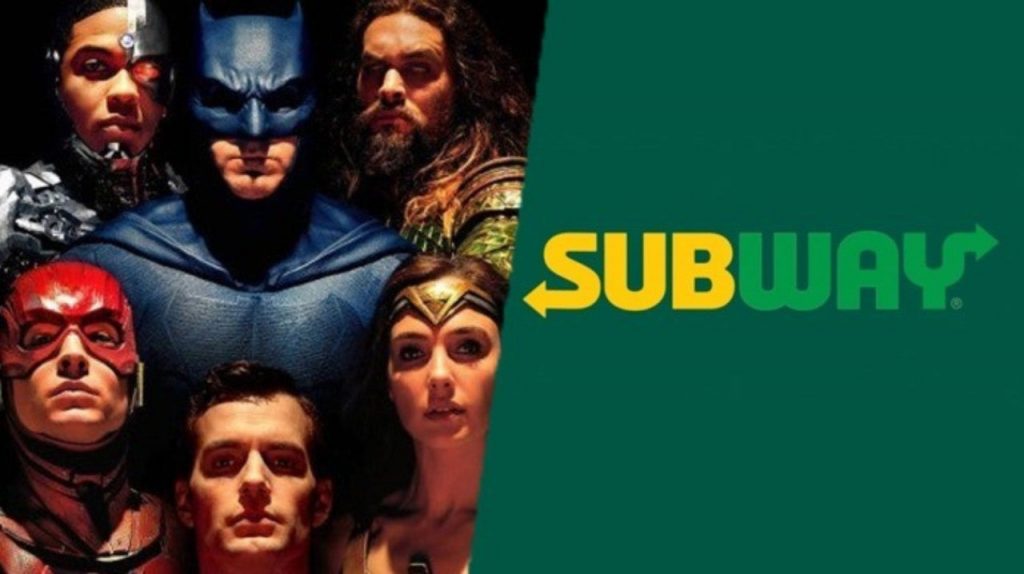 The bells have already been rung. The armada is ready, and a new member of the #RestoreTheSnyderverse movement is non other than Subway.
The social media movement began after the incredible success of Zack Snyder's Justice League for HBO Max. The four-hour epic left fans clamoring for the sequel, and even though Warner Bros. CEO, Ann Sarnoff, stated that the film marked the end of a trilogy, this has only rallied fans to continue the support for the continuation of the director's vision in the DC Cinematic Universe, or better yet, the Snyderverse.
Joining that support is the famous Subway franchise. Earlier on Wednesday, the restaurant chain posted the following message through their official Twitter account.
Not only did they retweet the hashtag fans are utilizing, but they also used a Wonder Woman quote from the film:
"Don't engage alone. We do this together"

Wonder Woman leading the League into battle.
As incredible as it sounds, this is not the first time that Subway has supported Zack Snyder and the Justice League projects. Back in 2019, Subway agreed to donate 15,000 sandwiches to hungry families during the holidays thanks to a campaign started by fans of the Snyder Cut. After a member of the #ReleaseTheSnyderCut movement asked how many retweets it would take for the restaurant chain to donate 10,000 sandwiches, Subway quote-tweeted the fans and challenged them to reach 5,000 retweets in five hours. It only took them about two hours for 5,500 retweets, prompting the company to increase the donation amount due to how fast the goal was met. 
Afterwards, Subway congratulated the fans, joked about the "214 minutes" (the running time of Snyder's original film), and they ended their message with the famous: #ReleaseTheSnyderCut: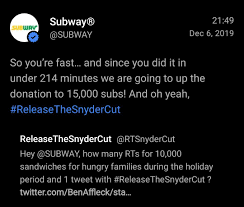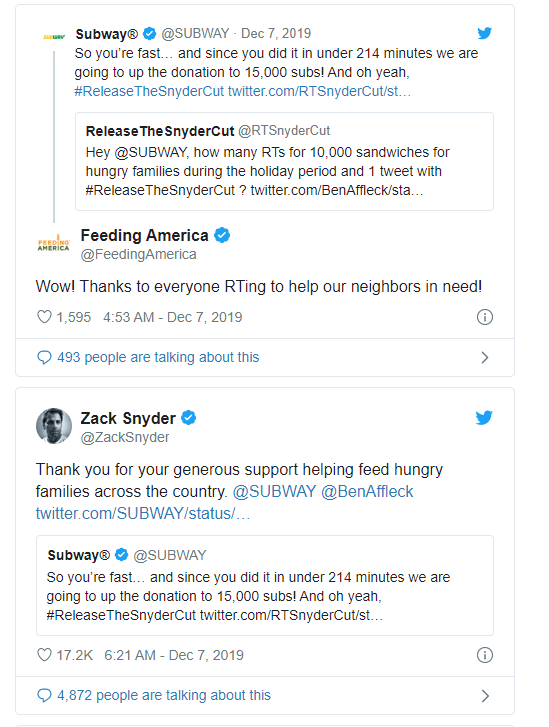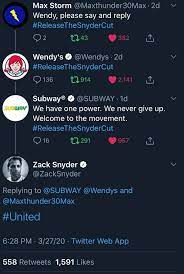 Now Subway has gone back to the old ways in pursuit of the great prize. #RestoreTheSnyderverse.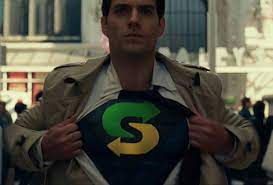 In the meantime you can continue the support and stream Zack Snyder's Justice League, and the black and white version, Zack Snyder's Justice League: Justice Is Gray, only on HBO Max
What other company do you want to see support the #RestoreTheSnyderverse? Comment below and stay tuned to The Cultured Nerd for more updates.
[Source]: Subway Twitter & ComicBook