Governor candidate dressed as the Joker has strange policies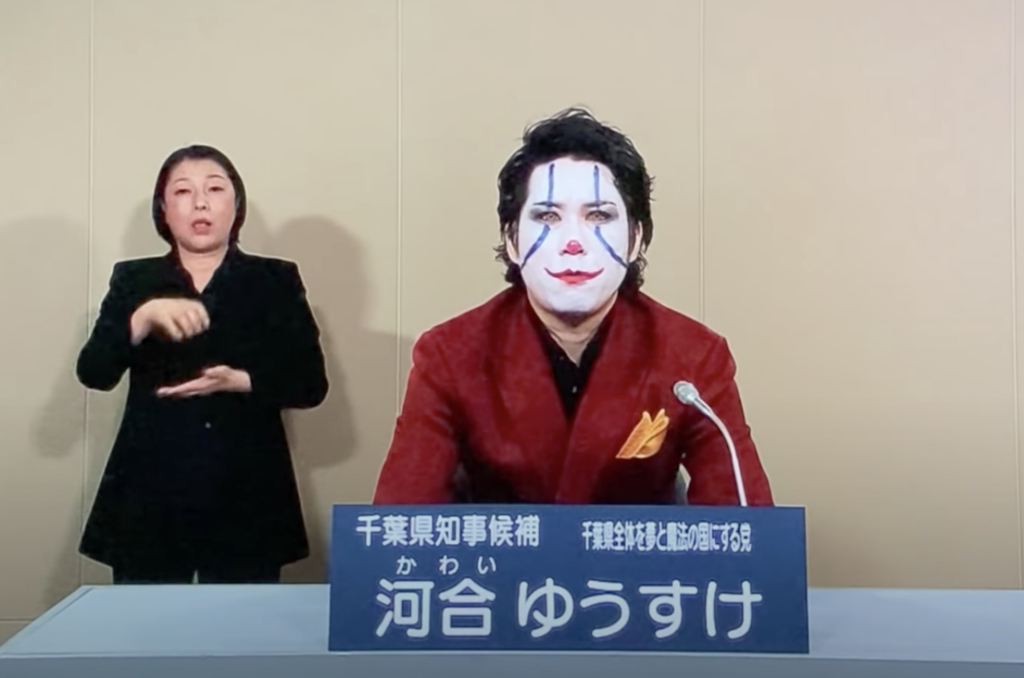 Japan native, Yuusuke Kawai is running for Governor of Chiba Prefecture under his own party, the Party to Make All of Chiba a Land of Dreams and Magic. Kawai is running outfitted as DC Comics supervillain, The Joker, dressed as Joaquim Pheonix's rendition from the 2019 movie, donning a red suit, white makeup and the notorious red smile painted on his face.
Kawai isn't your 'run of the mill' politician either, his policies include banning the word 'trash' and instead using the phrase 'star fragment', renaming the Narita Airport as 'Disney Sky' and making the city's official theme song 'Let It Go' from the beloved Frozen movie.
Kawai told Tokyo Sports about why he thinks his strategy will work:
"Since the clown is kind of a dark hero, I had this impression that I could get the support of the masses. I'm going to aim for laughs. Even if [I] talked [as] my true self, it wouldn't be news."
Kawai is head of an event planning and a temporary employment agency and seems to really enjoy this chaotic campaign for Governor. He will be running against Masayuki Hiratsuka, head of the People's Sovereignty Party.