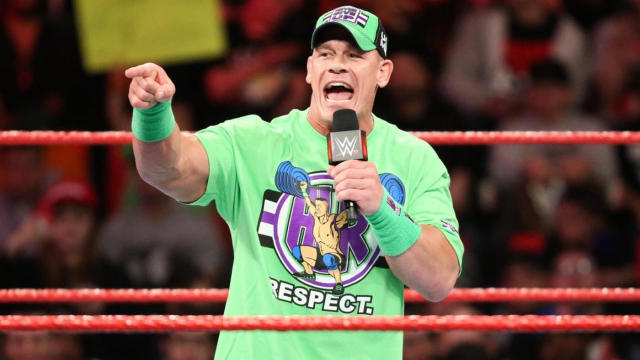 John Cena hasn't been on WWE tv since last year's WrestleMania 36 and that was almost a year ago. Cena has been busy with various projects that include filming the upcoming Suicide Squad film and Peacemaker HBO Max series. Cena has recently given an update on his status with WWE and it seems he won't be appearing any time soon.
The 16-time World Champion recently spoke with Sports Illustrated where he discussed whether or not he'll be available for WrestleMania 37. He goes on to mention how the Peacemaker series is filming until July and how Covid-19 regulations could impact things. This is what he had to say:
"Currently, I'm in Vancouver shooting Peacemaker, the series for HBO Max. Given the quarantine regulations, if I were to leave Canada, upon return I would have to quarantine for another two weeks. Essentially, that would shut production down. Strictly based on the letter of the law right now, there is no logistical way I can be there. We film now until July."
Cena also appeared on The Tonight Show With Jimmy Fallon where he also talked about his status with WWE. "So at least for the time being I'm here and I'm still away from WWE. But I very much look forward to returning as soon as I possibly can," says Cena. It seems like it will be awhile before we see John Cena back in action, but hopefully fans will be in attendance when he makes his eventual return.
What do you think of this? Let us know in the comments!
Source: Comicbook.com