[TCN Artist Interview] Ultra Raw26
Yadvender Singh Rana, a.k.a. Ultra Raw26, is very talented digital artist who's done hundreds of pieces of art. In this interview, TCN and Ultra Raw26 will take a look at some of his work and see what went into creating them.
Yadvender Singh Rana, a.k.a. Ultra Raw26, is very talented digital artist who's done hundreds of pieces of art. He's done everything from Baby Yoda to Dragon Ball to even Tom Cruise as Iron Man. In this interview, TCN and Ultra Raw26 will take a look at some of his work and see what went into creating them.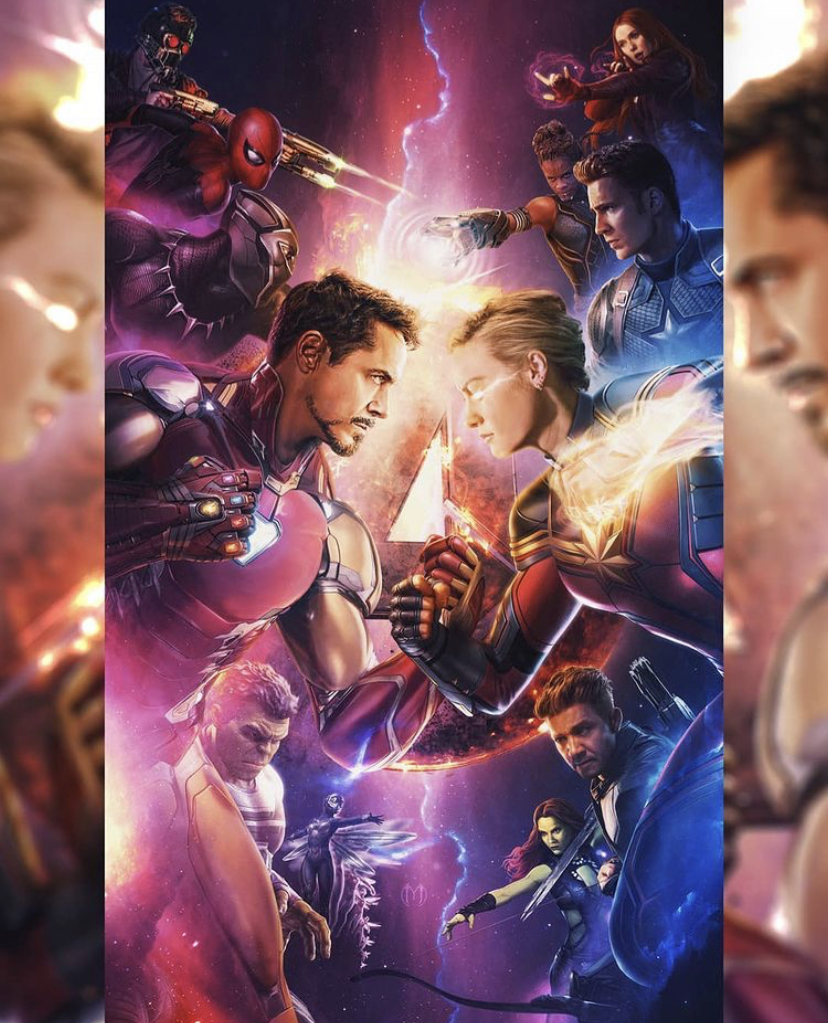 Q: Where does the name Ultra Raw come from?
A: I started sketching when I was 5 years old. I used to make stick figures of superheroes from comics all the time. As I progressed, I started practicing more and more about superhero art in my sketches, taking inspiration from comics. This practice throughout my school years enabled me to win state level and national level painting competitions. I decided to pursue this as a full time career and took up Bachelors of fine arts for my graduation degree, followed by Masters of Fine arts for post graduation. Then, in 2015, when I first got my laptop, and installed photoshop in it, just to do university assignments, I decided to incorporate all the knowledge I had gained over the years from doing traditional art. That's where the inspiration of the name 'UltraRaw26' comes from. 'Ultra' means the highest form of anything and 'Raw' means the purest form. 26th of may, 1994 is the date of my birth so I combined all these things together to make up the name that defines my art in the best way possible. Might sound confusing but that's true. 
Q: What inspired you to start making art like this?
A: Well, like I mentioned before, I've been fond of comic books and superheroes since I was a kid. My mother used to draw me superheroes from comics like batman and superman and I used to color them with crayons. The shape, anatomy, the powers, the storylines, the mythology of these characters inspired me to keep drawing them. And then in the final years of my degree, when I discovered this thing called photoshop, I started doing digital art. It took me 5-6 months to figure out the software, and trust me, I'm still a learner in this. The base of the inspiration has always come from my childhood, and being able to turn my thoughts into reality is something that I've always wanted to do. I take tons of inspiration from comic book artists and renaissance artists. I just feel like I have something to offer to this world through my artworks, and that's what inspires me everyday to keep doing what I do.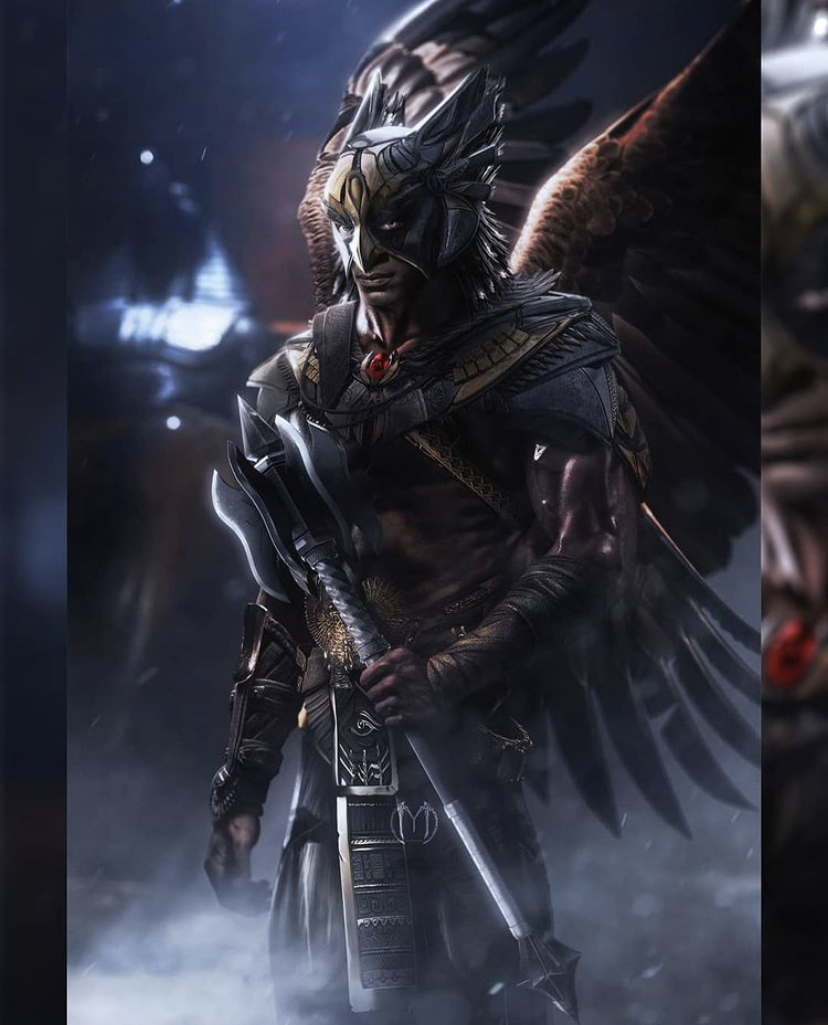 Q: How long have you been doing this?
A: I got my laptop in December of 2015 and started figuring things about the software from that point on. In the beginning I was only using it to do my graphic design assignments but then I also started doing superhero fan art in the software.  So you can say, 5 years, maybe. 
Q: Do you have a favorite piece you've made?
A: All of the works are my favorites. Because creating every work is a challenge, it's a study in itself. I get to learn something new every time I make something. Sometimes I learn new things about composition, sometimes I learn new color combinations, sometimes I'm able to figure more things out about anatomy and dynamic poses, sometimes I learn things about creating environments. And that whole process makes the work my favorite.
Q: When it's time to sit down and get to work, where do you draw inspiration from?
A: This is a tricky one. Inspiration can come from anywhere or anyone. Sometimes it comes from some rumor about an upcoming movie, sometimes it comes from a comic book that I just read. It's a spontaneous thing.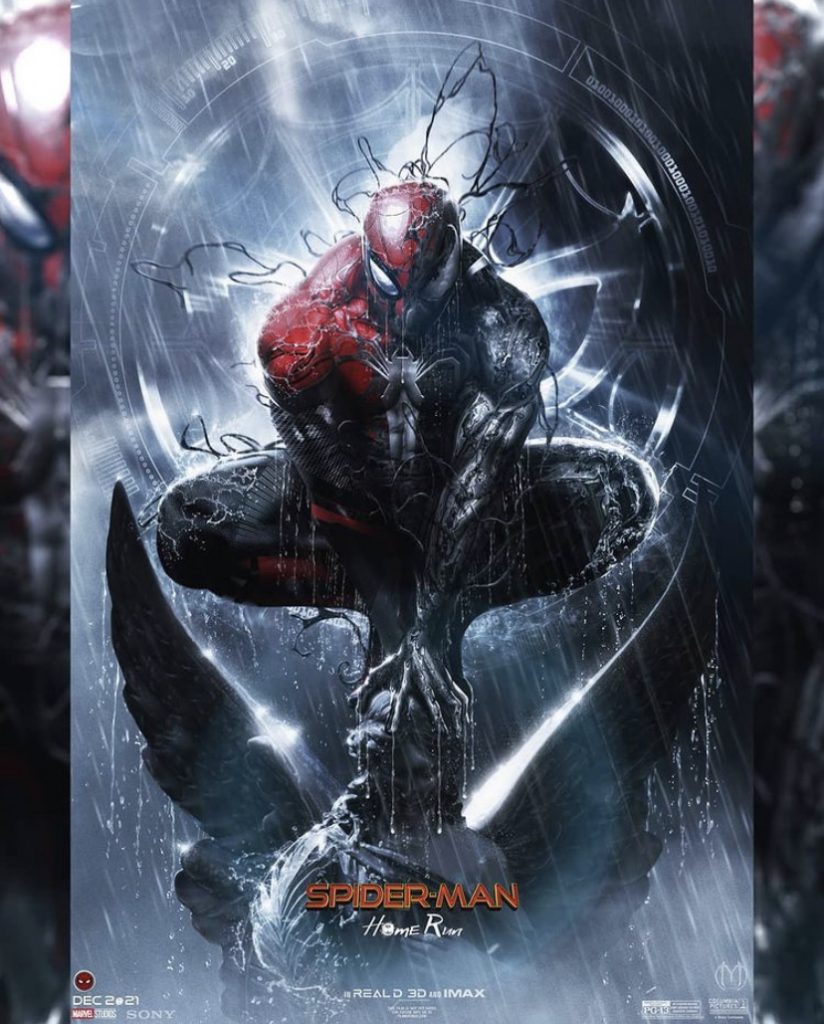 Q: Your Gwenom piece is amazing and has incredible detail. How long did it take to come with up that piece and finish it?
A: Thank you for the appreciation. That piece took me about a week to complete, give or take
Q: Star Wars fans are impatiently waiting for Darth Revan to make his cinematic debut. Your Keanu Reeves as Darth Revan piece gives us a great look at what he could potentially look like. Do you think Reeves will ever take on that role?
A: There are some actors/actresses in the industry that can fit into any role. Keanu Reeves is one of those legends. To answer your question, if he gets the opportunity, he will not refuse it, that's for sure. But from what I've heard from my trusted sources, Keanu reeves is being eyed to play the role of an ancient Sith Lord who first manipulated the midichlorians through the force to transfer his spirit from one body to another. It's very unlikely that we will see Keanu Reeves play the character of Revan. And that is why I've made multiple artworks on him, hoping that someday someone from the studio might take a look at my work and get second thoughts.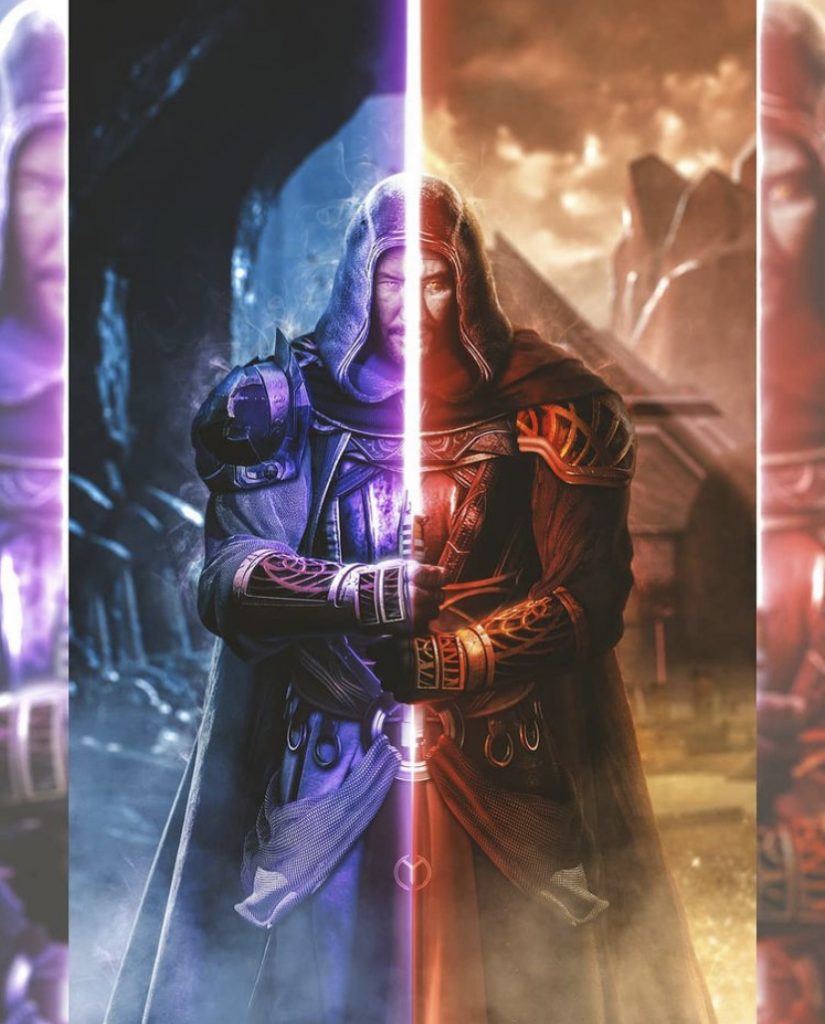 Q: Your Flashpoint piece is really good. How do you think Ezra Miller will do in the Flashpoint movie? In the artwork, who did you base Reverse Flash off of?
A: Thank you again. I think Ezra Miller is a great flash. As we will see in the upcoming Snyder Cut, he has all the traits to perform a really good role of Barry Allen. How well will he do in the Flashpoint movie? I'm sure he will do his best but it all depends on the movie makers and the studios at the end of the day. And for reverse flash, I've always wanted Matthew McConaughey to play the role.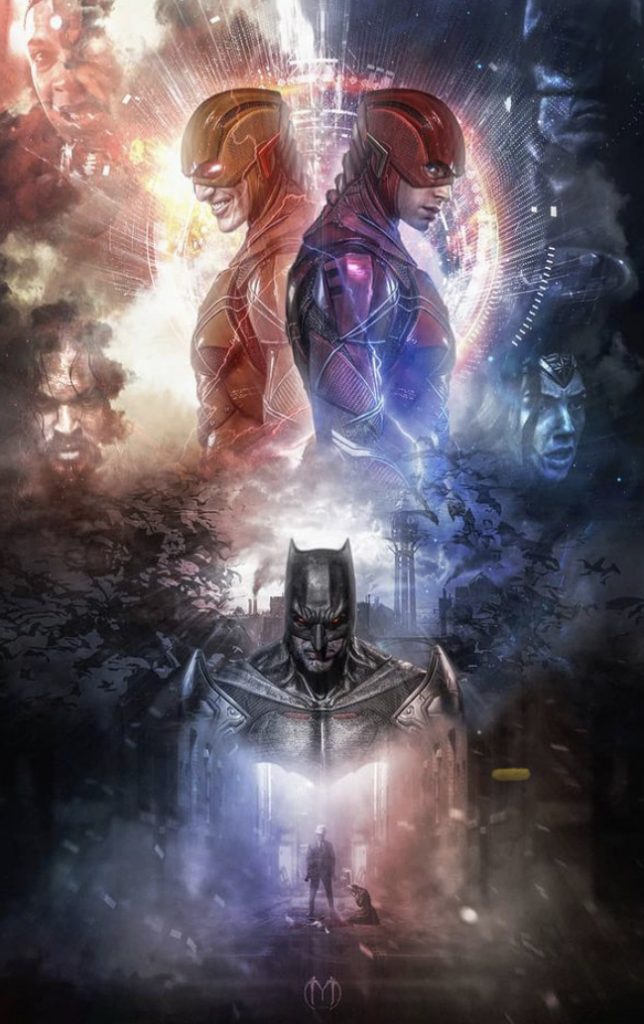 Q: You worked with House of Mat on The Creation of Joker, The Creation of Spider-Man, and The Creation of Batman. What was it like working together on those pieces?
A: House of Mat is a legend. It was a blessing being able to work with him on these pieces. The creation of Joker artwork gained massive traction around the internet, thanks to Mat's work on the heath ledger side.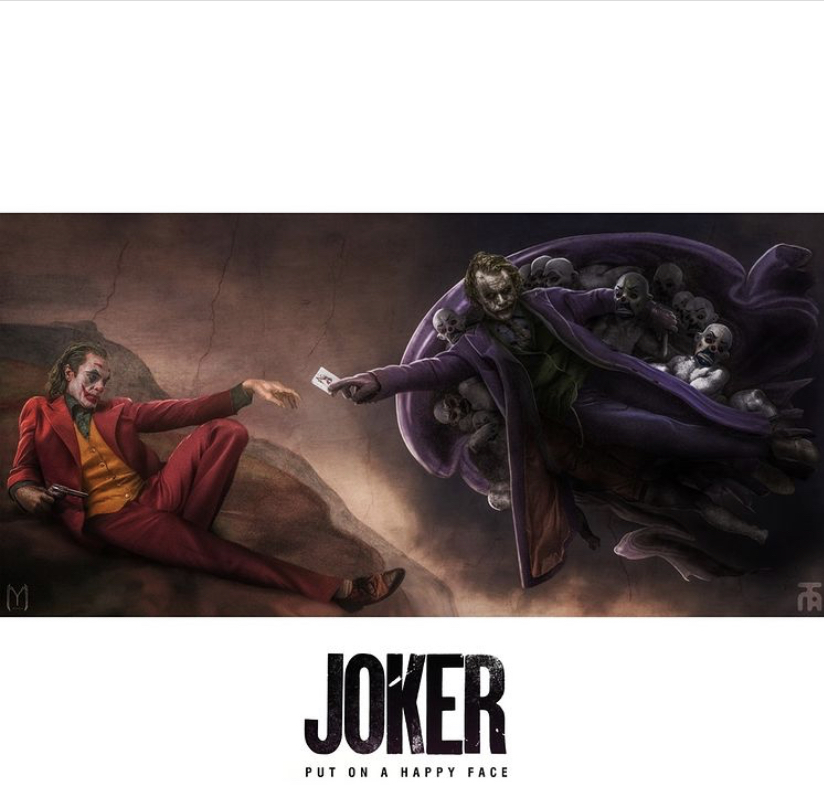 Q: I love the pieces you did of Thor, Captain America, and Iron Man where they are hugging and dancing with their loved ones. What was the idea behind these?
A: We have seen the trinity of MCU perform wonders throughout their cinematic career. I just wanted to show a more human/emotional side of these characters, depicting them with their loved ones.
Q: Your Captain Hydra piece gives us a good idea of how Chris Evans would look as the character. Do you think we will ever see Captain Hydra on the big screen?
A: Chris Evans is 39 years old. He has a lot of energy in his tank to keep going as captain America on the big screen. Plus, Disney never officially ended his run as the character and the actor himself has stated that he is open to return to play the character again, if a good story is presented. I think that he should definitely come back as Captain Hydra, as that will show the fans a different side of Steve Rogers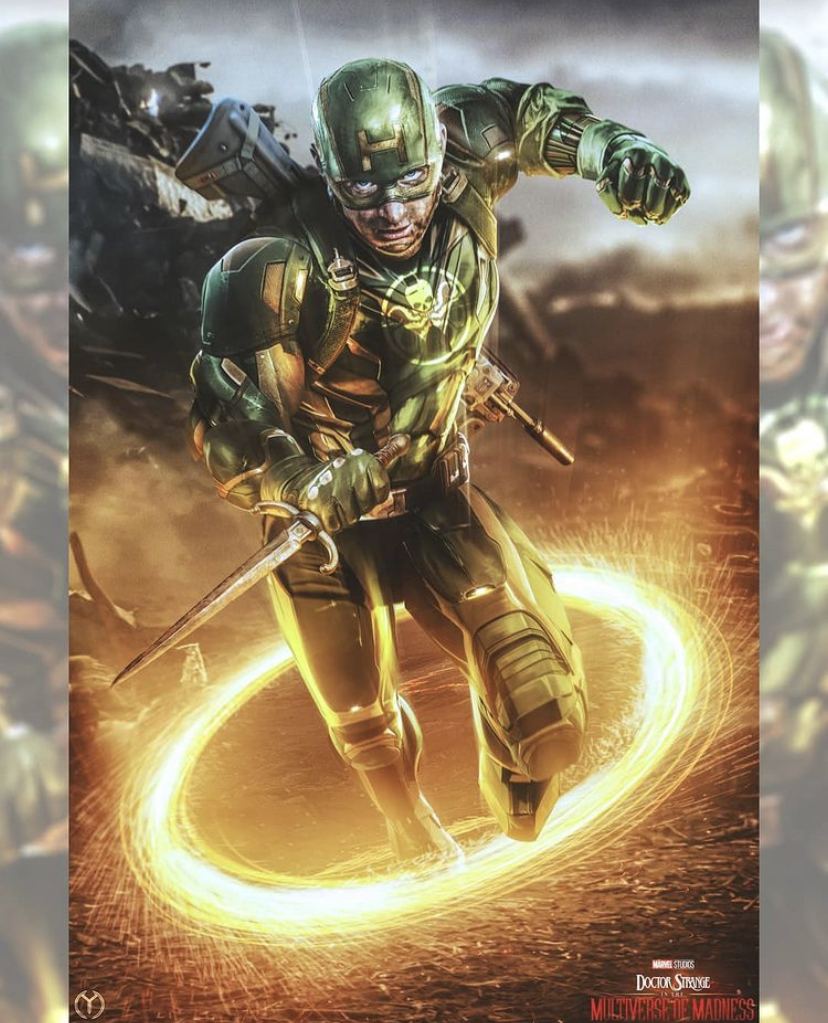 Q: Lastly, do you have any upcoming projects or anything else you're working on that you'd like to announce?
A: You never know what's waiting on the other side. I am working on some things and hopefully I'll work on much bigger things in the future if I continue to learn and improve.
You can also follow Ultra Raw26 on social media:
---
You can check out more of Ultra Raw26's art below:
Eternals: