[TCN Artist Interview] Lis Wonder
Lis Wonder is an accomplished cosplayer that is all about positivity and good vibes. In this interview, TCN and Lis Wonder will discuss everything from cosplay, Wonder Woman, the Snyder Cut and even a little bit about Vero, the true social media.
Lis Wonder is an accomplished cosplayer that is all about positivity and good vibes. In this interview, TCN and Lis Wonder will discuss everything from cosplay, Wonder Woman, the Snyder Cut and even a little bit about Vero, the true social media.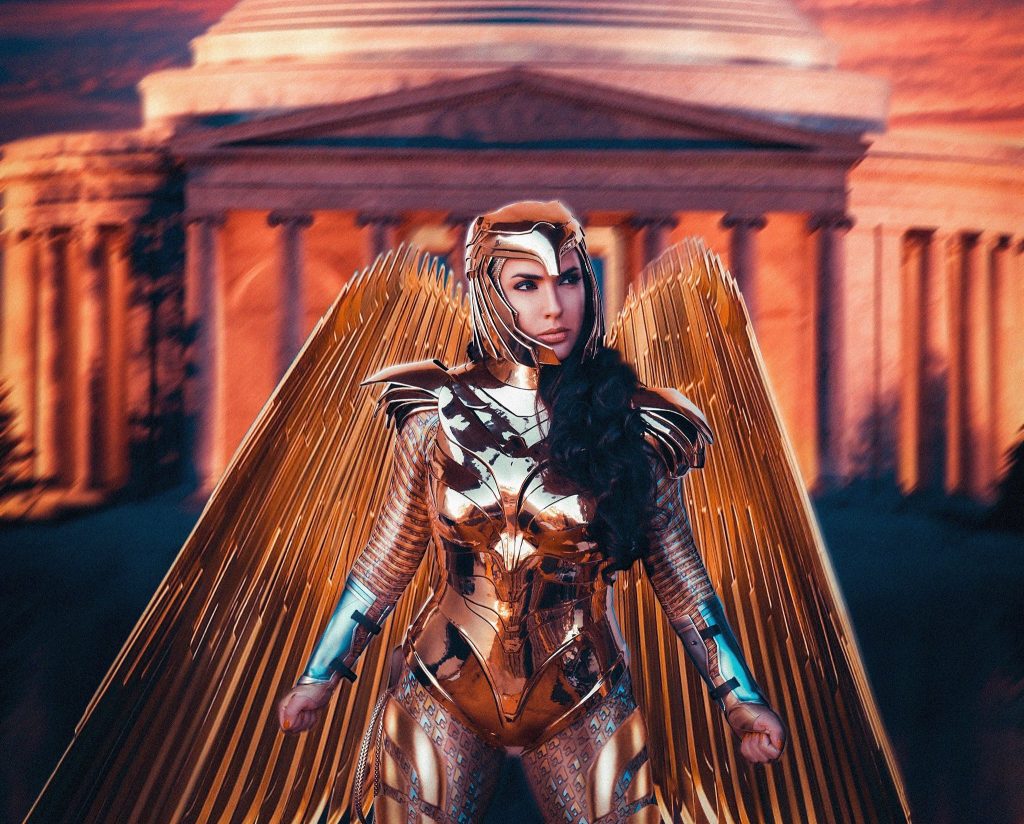 Q: What inspired you to start doing cosplay?
---
A: My first experience with cosplay was during San Diego Comicon. I did not go inside the actual convention, but outside there were parties everywhere and people dressed up. That was when I realized you can dress up as your favorite character any time of the year, and I wanted to be part of it. And then I visited my first convention in Tampa, FL. All these little children started following me everywhere I went. Something clicked, and I realized , I could actually combine my new-found love of cosplay with my desire do to something positive and start giving back to the community kids.
---
Q: Which cosplay has been your favorite to do so far?
---
A: Definitely Wonder Woman. There are so many variations of the character, and people of all ages enjoy it when I dress up as her.
---
Q: What impact has cosplaying had on your life?
---
A: A huge one! Before cosplay I was focused on my career in the corporate world. All the while, however, there was something missing. Once I discovered cosplay, I realized there was an artistic side to me that was eager to express itself. I have learned to make detailed crafts, explore new dimensions in photography and create full-makeup transformations. I have also met so many incredible people through cosplay, and a few of them have become my dearest and closest friends.
---
Q: You've cosplayed as tons of characters that range from Wonder Woman, Jessica Cruz, to even a Dark Side Padme. What is it like working with so many talented people to come up with these amazing designs?
---
A: It is SO MUCH FUN! These ideas just pop into my head, and then I work every angle to make it the most authentic I can. And I'm not afraid to ask for help or pay for help when I need it. For example: I have some friends with a 3D printer, and they were able to recreate a rare tiara from Wonder Woman and the Furies. It was amazing! There are so many incredible and talented cosmakers that specialize in different things, so I love meeting new people and working together to make my vision a reality.
---
Q: Wonder Woman seems to be a heavy influence on your work, do you have any favorite Wonder Woman moments?
---
A: It was my first cosplay, and I will always have a special place in my heart for her. Plus, there are just so many amazing Wonder Woman moments. She can be so kind and all about peace, but at the same time she will never hesitate to use force to bring justice. For example: One cosplay I did was Flashpoint Wonder Woman, and honestly, it was violent. But the thought of her cutting off Mera's head as Wonder Gal was so fascinating to me – I had to recreate. It was a bit controversial, but I do not care. You cannot make art worrying about what others will think because then…you will never make anything.
---
Q: Various actress' have taken the mantle of Wonder Woman, do you have a favorite? If so, why?
---
A: I came to the USA when I was 16 years old and was never fully invested into comics/movies as I am today. I always imagined Wonder Woman with her big blue eyes, perfect English… I loved the character but I never saw myself as her. I was more of a Hawkgirl JL Animated series fan. When Zack cast Gal I didnt think a lot about it like many people – I didnt even use social media much. I saw that first image of her and I though that was the coolest female warrior ever on the big screen. When Gal came out during BvS and she was there standing in front of Superman and Batman…I freaked out. I saw myself! Her accent, her look, and how passionate she was about doing good…Gal will always be my favorite.
---
Q: How excited were you to finally see Wonder Woman 1984 last month?
---
A: WW84 was a side story to Diana Prince. It was not a sequel or anything that we are used to…it was very different. I watched the Lynda Carter show, so for me it was absolutely nostalgic and special. I saw a side of Diana that was very human and reminded me a lot of what I loved about MOS and BvS – a human side of Superman. It was a feel good movie and the perfect Christmas gift I needed. I know a lot of people have been so bitter about it, but as a huge fan I did a lot of research before hand and I knew what the movie was going to feel like. I think the message it brings is much needed in 2020 and that Gal showed us what an incredible actress she is.
---
Q: What do you think of Kristen Wiig's Cheetah design? How do you think her Cheetah will be different from other iterations of the character?
---
A: I liked the design. I wish they would have kept it a secret along with the golden armor. I do not think marketing should have released images. I like movie surprises. The comic book Cheetah I am used to is a bit more human looking, but this one was scary. I loved it!
---
Q: The Snyder Cut. It's all people have talked about these past few years. What was your reaction when Zack Snyder and Henry Cavill made the official announcement?
---
A: I cried! When I started cosplaying I went deep into Zack Snyder. I always liked his movies, but after BvS I realized what an incredible story teller he was, and I was so excited about the formation of the Justice League. Then the "other" movie came out and I was in shock! I saw Wonder Woman, and everything looked off! I left so disappointed and wondering about what had happened. Nevertheless, I kept my focus on the Wonder Woman film, which I loved. But when I started cosplaying, I came across the movement on Twitter and decided to become and active member. I got so emotionally invested that it became a daily task to Tweet #ReleaseTheSnyderCut. The movement did so much for the community—that hit hard. Of course, when the day came I cried!
---
Q: What is something you're hoping to see in Zack Snyder's Justice League? How do you think it will differ from the theatrical version?
---
A: The real Wonder Woman and them working as a Team as it was intended. It is a whole new movie! I want to see the full JL2, and JL3 and get what Zack was working so hard to create since MOS.
---
Q: .Vero seems to be getting more and more by the day and it doesn't seem to be slowing down. As an active user on the app, what do you like most about it compared to other social media sites?
---
A: Vero has gone into 2021 with the best update ever 2.0! They are always keeping us – the users – first. As a cosplayer and creator, I truly appreciate that they allow us to upload full quality photographs and videos. I hate how other social medias keep focusing on making money and adding Ads, meanwhile Vero upgrades to focus on the user. I will do my best to move all my cosplayers friends over to Vero! I want our community to grow more and I wish to see more artists as well and gamers.
---
---
Below you can check out Lis Wonder over on social media: