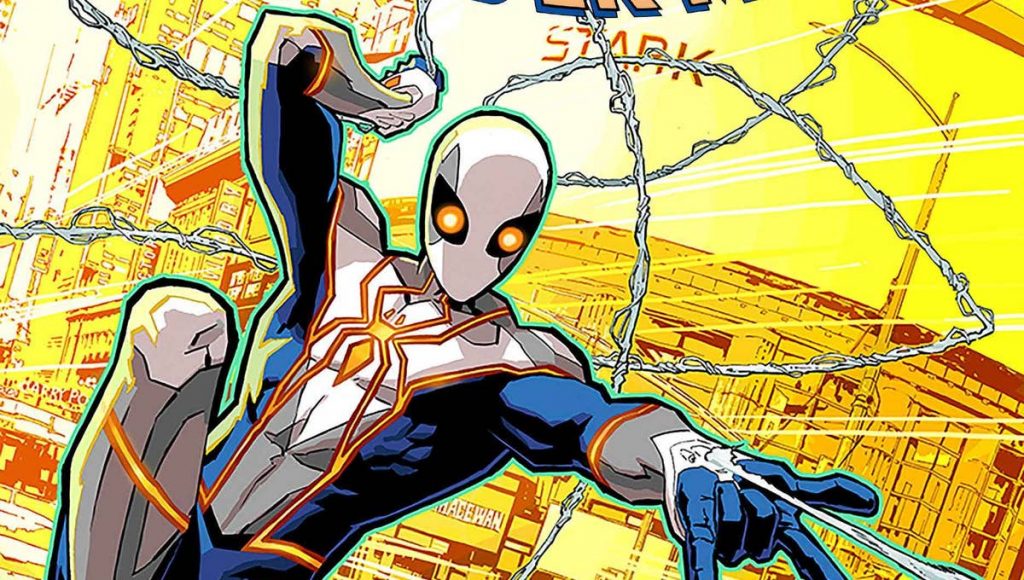 Whether it be his classic red and blue suit or even an alien symbiote, Spider-Man has worn dozens of suits over the years and this year he will be adding another one to the collection. Dustin Weaver will debuting the new suit on the variant covers for The Amazing Spider-Man #62 and #63; Patrick Gleason will be the artist that brings the suit to life. The suit is expected to make it's debut in late March this year.
The new suit is almost completely different than the current red and blue suit. This new suit features a white, blue and orange color scheme. The new suit even features what looks like a new Spider symbol that flows through the suit with a nice orange accent; the eyes even stand out as they also are a bright orange color. Spider-Man will be wearing this new suit when he takes on the Kingpin in the next story arc by Nick Spencer. This is what Dustin Weaver had to say about the suit in a recent press release from Marvel Comics:
"This design was really a collaborative effort between Nick Spencer, Editor Nick Lowe, and I. They reined in the weirder and more techy features I was bringing and helped create something that I think is simple and both futuristic and classical. I can't wait to see Patrick Gleason really bring it to life!"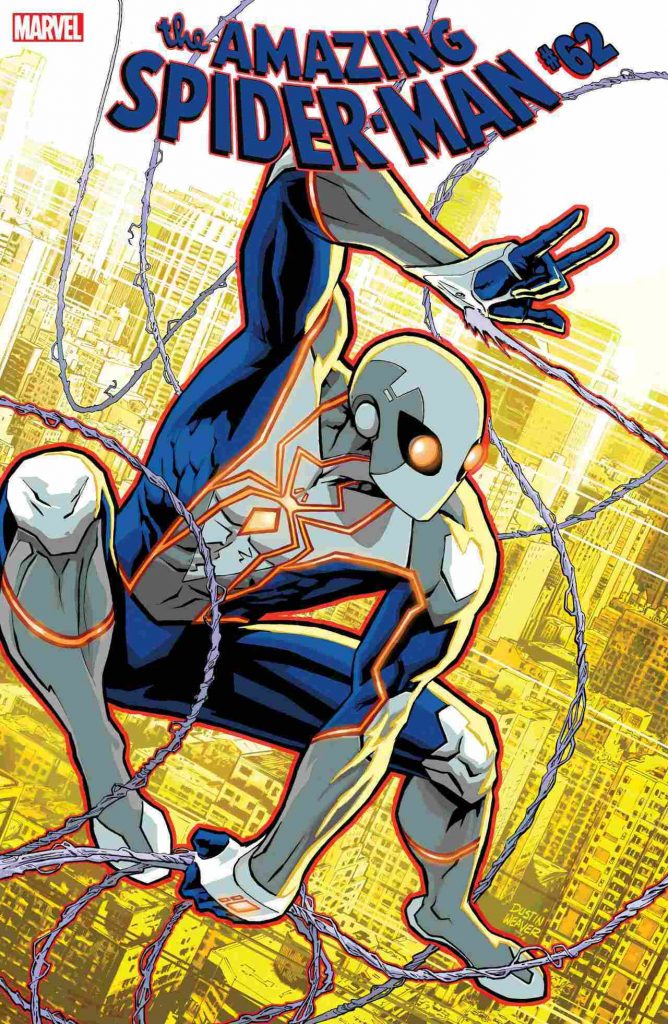 Marvel Comics released an official statement regarding the new suit and this is what they had to say:
"Over the years, Spider-Man has donned a host of iconic costumes from his classics digs to the black suit to Iron Spider. Now in 2021, everyone's favorite wallcrawler will get a brand-new costume to add to his legendary wardrobe! Designed by superstar artist Dustin Weaver, this vibrant new look is unlike any that Peter Parker has worn before. The mysterious look can be seen on Weaver's incredible variant covers for AMAZING SPIDER-MAN #62 and April's AMAZING SPIDER-MAN #63."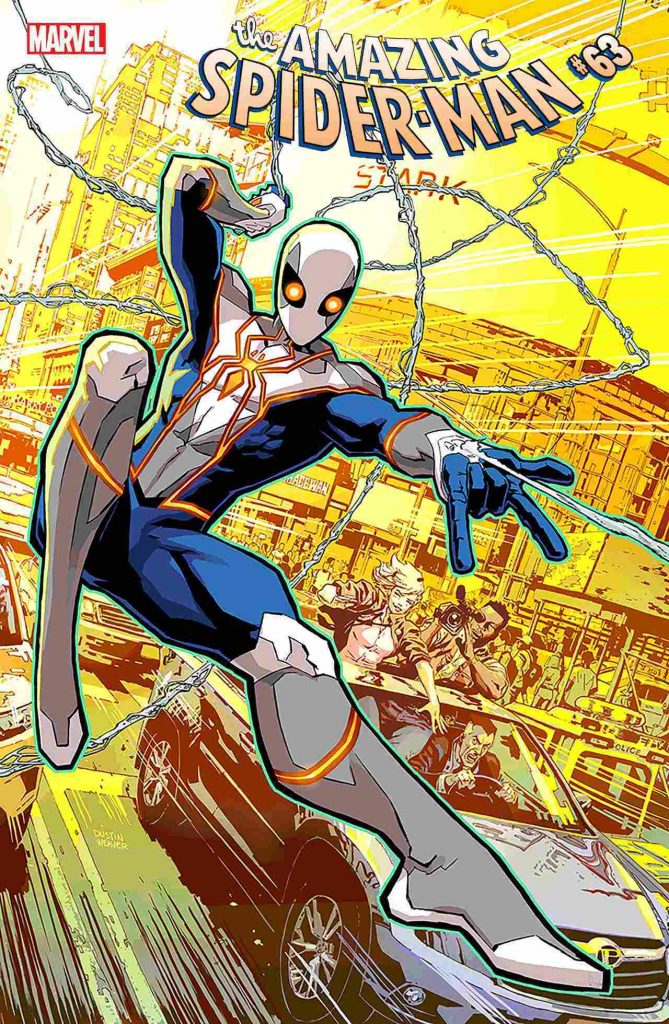 This new suit looks amazing and hopefully it is here to stay for awhile. We know that Spider-Man will be going up against the Kingpin in the story arc, but what will be the reason for him designing a new suit? We can only wait and find out when March rolls around. While we wait for the new suit to arrive, be sure to check some of the previous suits Spider-Man has worn over the years by checking out the images below:
What are your thoughts on the new suit? Let us know in the comments!
Source: Comicbook.com