We now have our first look of Kristen Stewart as Princess Diana in the upcoming biopic Spencer. Stewart has recently started the filming for Spencer and will be joined by Timothy Spall, Sally Hawkins, and Sean Harris. The biopic will take place in the 90's and the story will take place over three days and feature Princess Diana ending her marriage to Prince Charles.
The biopic is expected to release later this year and is loaded with talented cast and crew members. Kristen Stewart even spoke a little bit about the biopic and her role as Princess Diana. This is what she had to say:
"Spencer is a dive inside an emotional imagining of who Diana was at a pivotal turning point in her life. It is a physical assertion of the sum of her parts, which starts with her given name: Spencer. It is a harrowing effort for her to return to herself, as Diana strives to hold on to what the name Spencer means to her."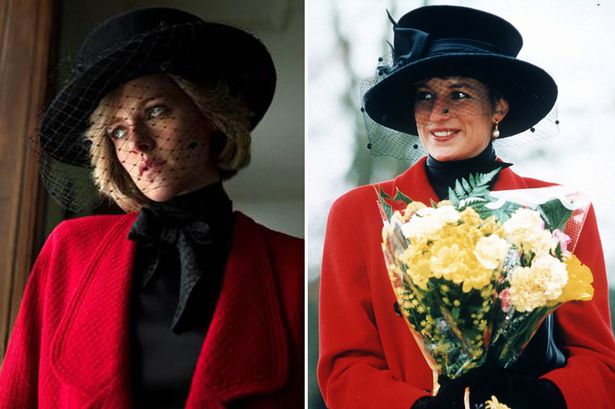 Pablo Larrain, Juan de Dios Larrain, Jonas Dornbach, Janine Jackowski, and Paul Webster will be all producing the highly anticipated biopic that was announced last year at the 2020 Cannes Market. The producers recently discussed the biopic and there they talk about the films incredible team. You can check out what they said below:
"We are extremely grateful for the support of our distributors worldwide, our partners and funders who have shown tremendous commitment to us in these extraordinary times. With Kristen Stewart, Steven Knight and the rest of our fantastic team both in front and behind the camera, we are bringing Spencer to the world. It is an independently produced film made for the big screen about an iconic woman's own declaration of independence. We couldn't be more excited!"
As mentioned above, Spencer is expected to release later in the fall of 2021. The biopic will star Kristen Stewart, Timothy Spall, Sally Hawkins, and Sean Harris.
What do you think of Kristen Stewart's look as Princess Diana? Will you be watching Spencer when it releases later this year? Let us know in the comments!

Source: The Hollywood Reporter