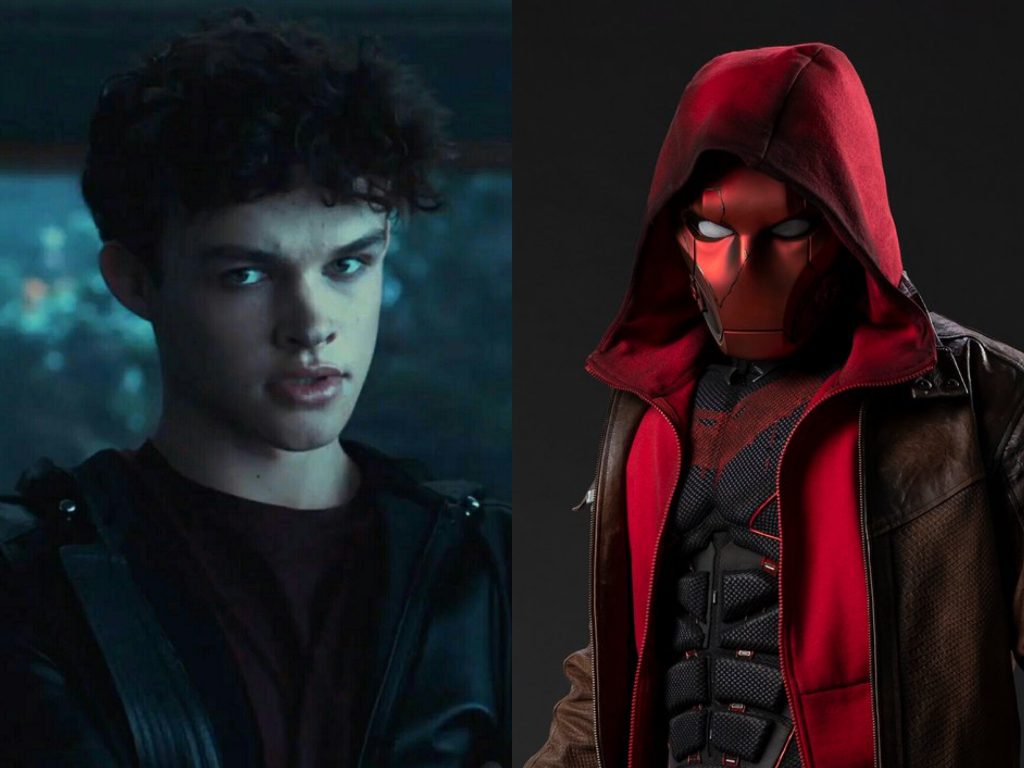 Titans has released the first look at anti-hero Red Hood, the new alter-ego of the second Robin Jason Todd.
Played by Curran Walters, Jason has been going down the path to becoming the gun-toting vigilante for some time throughout the series' first two seasons. The character's penchant for violence was revealed as early as season 1, and season 2 saw Jason grow more alienated from Batman and the Titans alike. With Jason leaving the Titans in the season 2 finale, it was apparent Red Hood was just around the corner, and DC Fandome confirmed the vigilante for season 3.
Now, Titans has revealed the first look at the anti-hero through concept art posted on social media, as seen below.
Like other superbly designed suits in Titans, Red Hood's outfit retains its classic comic book appearance with a modern touch. The character dons his iconic red helmet, complete with white eyes and covered by a hitting red hood, like other modern iterations. Complemented with a brown leather jacket over gray body armor emblazoned with a red chest logo and armed with dual pistols, Red Hood's design is instantly recognizable and faithful to his comic book origins.
Ever so subtly displayed in the bottom right corner is the HBO Max watermark, reminding us that Titans season 3 will debut on HBO Max rather than DC Universe, where the first two seasons premiered. Curran Walters will appear alongside the likes of Brenton Thwaites, Ryan Potter, Anna Diop, and more when the series returns in 2021.