"The Batman" Set Photos of Colin Farrell's Penguin and others Surface While Filming in Liverpool, UK
New set photos have surfaced of director Matt Reeves "The Batman" which is currently filming in Liverpool, UK.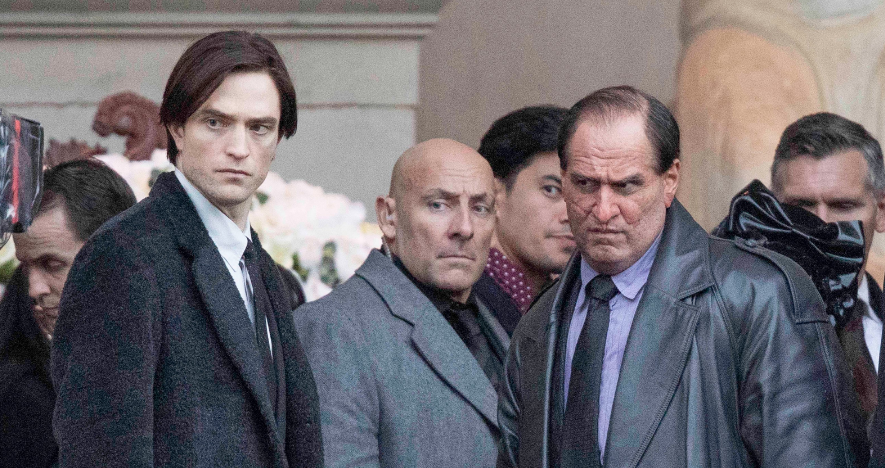 It looks like The Batman is back on track with filming in the UK going well given the array of set photos that have popped up over the last 24 hours.
We actually get a pretty good look at Robert Pattinson as a visibly more tortured version of Bruce Wayne. Usually the character will put on some type of facade to give off the appearance that everything is perfectly fine, but that isn't necessarily the direction Matt Reeves is taking the film.
Set photos of Colin Farrell in full make-up as Oswald Cobblepot aka The Penguin have also surfaced, giving us a much closer look at how truly amazing these prosthetics are. Farrell as an actor is completely unrecognizable in the photos below. Given how good he looks in broad daylight without proper lighting and/or filters, it's hard to imagine the final product when the movie releases in 2022.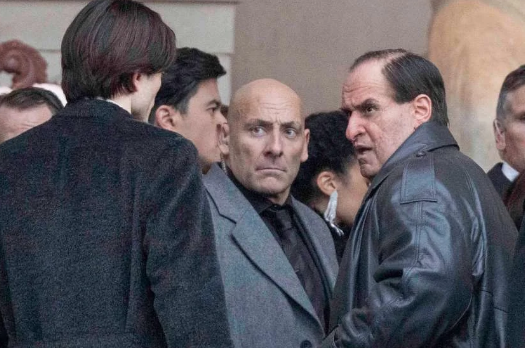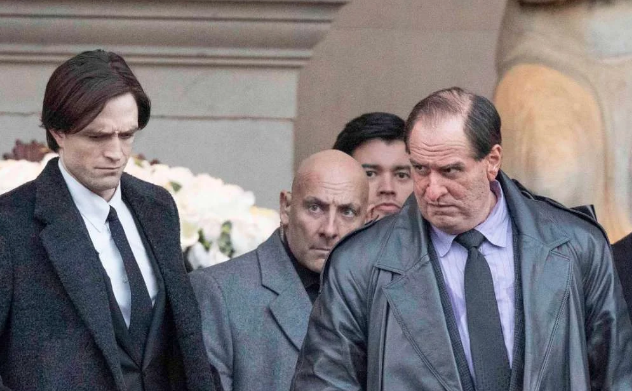 We also got a glimpse of the stylish Selina Kyle out in the public eye with mob boss Carmine Falcone (John Turturro). In the comics Falcone is the illegitimate father to Kyle, and to put it lightly, he was not very good role model, nor father.
The photos all came from the same scene being filmed at St. Georges Hall in Liverpool, which is doubling for Gotham Town Hall in the film. Production was delayed back in early September due to Pattinson testing positive for COVID-19 and needing to self-isolate for 14 days before he could resume filming.
Pattinson will obviously portray The Batman/Bruce Wayne with Zoë Kravtiz appearing as Selina Kyle/ Catwoman, and Colin Farrell as Oswald Cobblepot/Penguin. Other notable stars include Paul Dano as Edward Nashton/Riddler; Jeffrey Wright as GCPD's James Gordon; John Turturro as Carmine Falcone; Peter Sarsgaard as District Attorney Gil Colson, and the immensely talented Andy Serkis as Alfred Pennyworth.
When DC FanDome premiered, director Matt Reeves revealed that the film will mainly focus on Bruce Wayne's second year as the dark knight. That leads us to believe that the rogues gallery that will be showcased are in the beginning stages of becoming their well-known villainous selves from the comics and cartoons we're all familiar with.
The Pattinson/Reeves films will have no connection whatsoever to the DCEU. The only thing connected to The Batman universe is the upcoming GCPD cop-drama that will be produced by Reeves and premiere as a television series for HBO Max.
The Batman release date was previously delayed a week ago, having been pushed back from October 2021 to March 4th, 2022.
Are you excited for this new iteration of the bat? Can we all agree that the make-up team over at Prorenfx did a great job with Farrell? As always let us know in the comments below or hop on Twitter to share your thoughts on the official TCN page.