Michael Keaton Discusses Potential Return as Batman for The Flash
Michael Keaton on possibly returning to the role of the Dark Knight for Ezra Miller's The Flash film.
Michael Keaton is remaining coy about his involvement in the upcoming The Flash film, and whether or not he will be donning the cape and cowl again as Batman.
After the announcement that not only Ben Affleck would be returning to the role of Batman, but Michael Keaton as well, fans have been speculating that Flash will take a trip through the multiverse and visit the Earth that Keaton's Batman inhabits. Director Andy Muschietti confirmed this later at DC Fandome, in which he shared concept art of Ezra Miller's Barry Allen fighting alongside Keaton's version of the Dark Knight.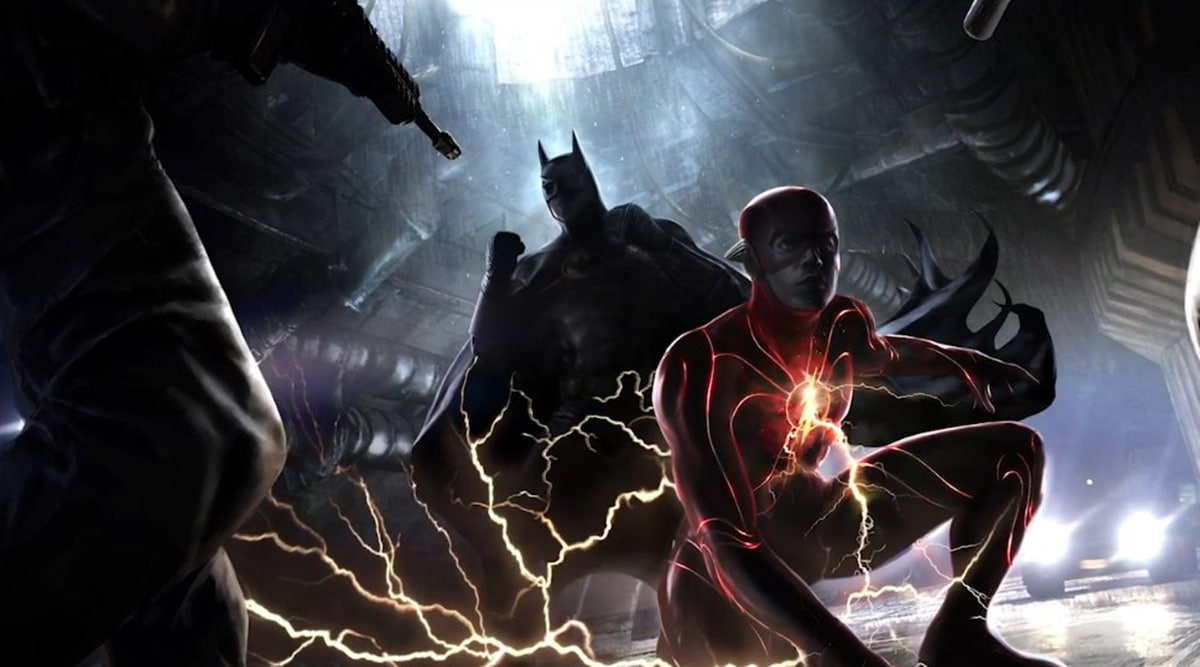 Keaton himself, however, has been eerily silent about his possible return to the role up until last night. The actor joined late night host Jimmy Kimmel, who asked about his involvement with The Flash and whether or not we would see him as Batman again, to which Keaton teased something might be in the works.
"I cant confirm anything, I can only say this though… So, we're having discussions as they say. We're talking about it. We'll see if that happens."
As many fans of comic book films have figured out by now, Keaton is most likely under contract to keep silent about any role he might play, keeping his potential involvement close to the chest.
Keaton later went on to joke that "all 127" versions of Batman are going to appear in the film, from George Clooney to Kanye West filling in for the late Adam West. However, he closes with the reminder that of all the Batmen that have graced the silver screen, Keaton is, and always will be, the best.
Andy Muschietti's The Flash, staring Ezra Miller in the titular role, hits theaters November 4th, 2022.