MGM Considered Selling James Bond Film "No Time To Die" for 600 Million to Streaming Services
The 25th entry in the James Bond franchise "No Time To Die" was reportedly being shopped around by MGM to streaming services for nearly 600 million dollars. Spoiler, no one took them up on the offer.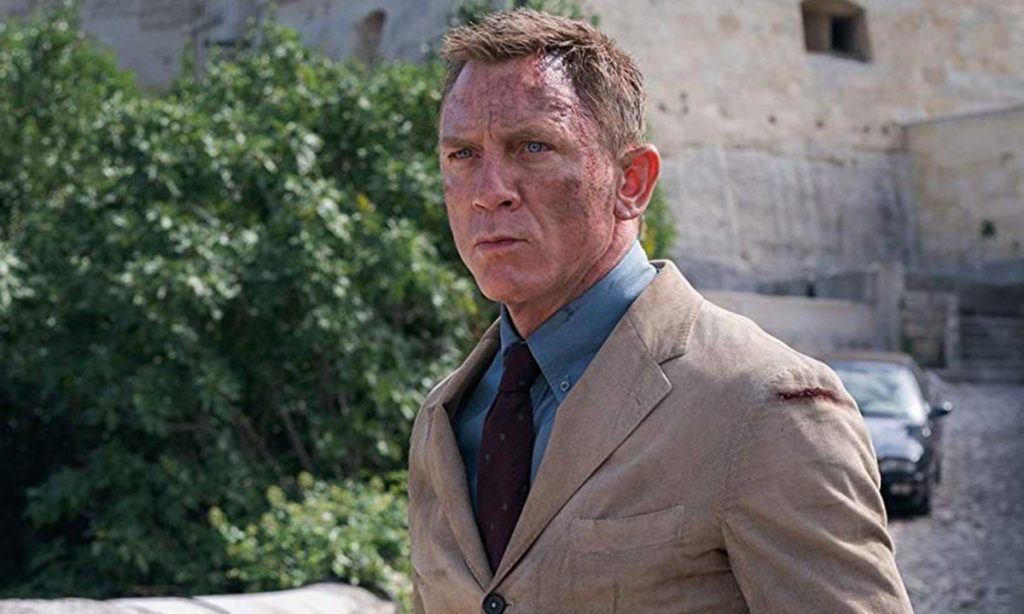 It has been reported that streaming services like Netflix, Apple, and many more toyed with the idea of purchasing the MGM owned James Bond film No Time To Die. The film was originally scheduled to release this past April, but due to the COVID-19 pandemic and massive theater shutdowns as a direct result, the release date was changed several times. No Time To Die is now supposedly slated for April 2, 2021.
With studios losing tens of millions of dollars on marketing for films that were never released, it isn't too far fetched to think that they would try to sell off some hot properties to make back some coin. Studios like Paramount and Sony just recently sold the rights to Greyhound (went to Apple+), Without Remorse, and Coming 2 America (went to Amazon). The new Borat sequel, perfectly titled Borat Subsequent Moviefilm was also purchased by Amazon, premiering this past weekend to Prime members at no extra cost, compared to Mulan premiering on Disney+ in September as a $30 purchase on top of the monthly subscription cost.
MGM has not openly said they were trying to shop the film around to streaming services, a spokesperson for the studio even went as far as to release this statement:
"We do not comment on rumors. The film is not for sale. The film's release has been postponed until April 2021 in order to preserve the theatrical experience for moviegoers"
However, there are apparently a handful of hollywood insiders who can confirm that MGM was very much considering the idea of selling off one of their biggest tentpoles to a streaming service among the likes of Netflix and Apple+. The studio was apparently looking to unload the film for a measly 600 million, you know, pocket change. This actually makes sense on MGM's part as this could have been in the ballpark as to what the film would have made if originally released in theaters worldwide back in April of this year. The high price tag was ultimately considered to be far too much for any of the streaming giants to bite at. If a sale of this magnitude was made, Kevin Ulrich, the chairman and CEO of MGM, and majority owner of Anchorage Capital Group, would exclusively lead the deal according to insiders.
The deal itself does seem pretty crazy, since Universal Pictures holds the foreign distribution rights for No Time To Die. This means that Universal would then need to be reimbursed for any expenses the studio would have encountered during this time. Producers Barbara Broccoli and Michael G. Wilson who control the James Bond series via their company Eon, have not yet commented on the situation.
Having the spy thriller moved to streaming sounds great from the at-home viewers perspective, but it does leave the promotional tie-ins hanging out to dry. The 250 million tentpole has lined up partnerships with Land Rover, Omega Watches, and Heineken amongst others. This would pose a real problem for those businesses who spent big money to make sure their products were properly showcased and advertised to the masses. Having a film go directly to streaming is a huge blow for the marketing department and could result in much less exposure for the partnered companies. The now Amazon owned sequel Coming 2 America starring Eddie Murphy will still hold onto their lead promotional partners McDonald's, and Crown Royale, as part of the initial deal.
The 25th entry in the Bond franchise starring Daniel Craig, Rami Malek, Ana de Armas, Léa Seydoux, Naomie Harris and Ralph Fiennes is still set to release in theaters worldwide on April 2, 2021.
Are you excited for Bond 25? Who would you like to see take the role of Bond now that Craig is finished? As always, let us know in the comments below!
[Source: variety]