"Football Manager 2021" Offers More Control Than Ever
The best football manager simulator gets even better.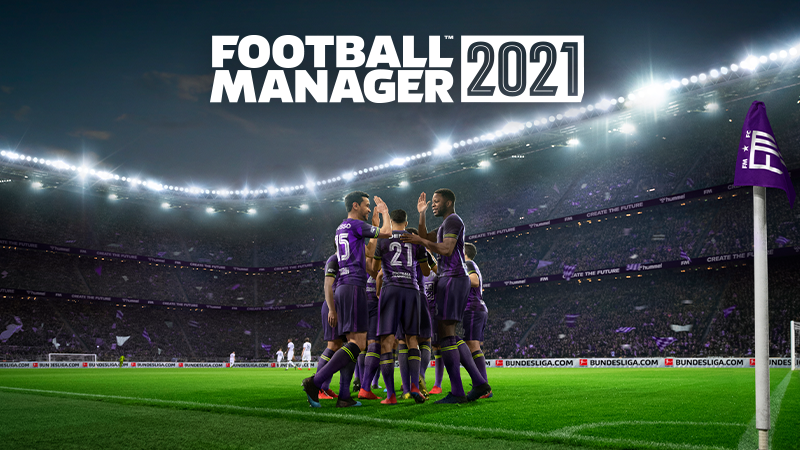 This year's version of the best football manager simulator focuses on one key aspect: control, as the player gets more control over the players, tactics, formations, contracts, youth development, scouting, and all things FM related.
There are 4 major areas of the game where this year's version has improved from the previous versions.
Match-day Experience: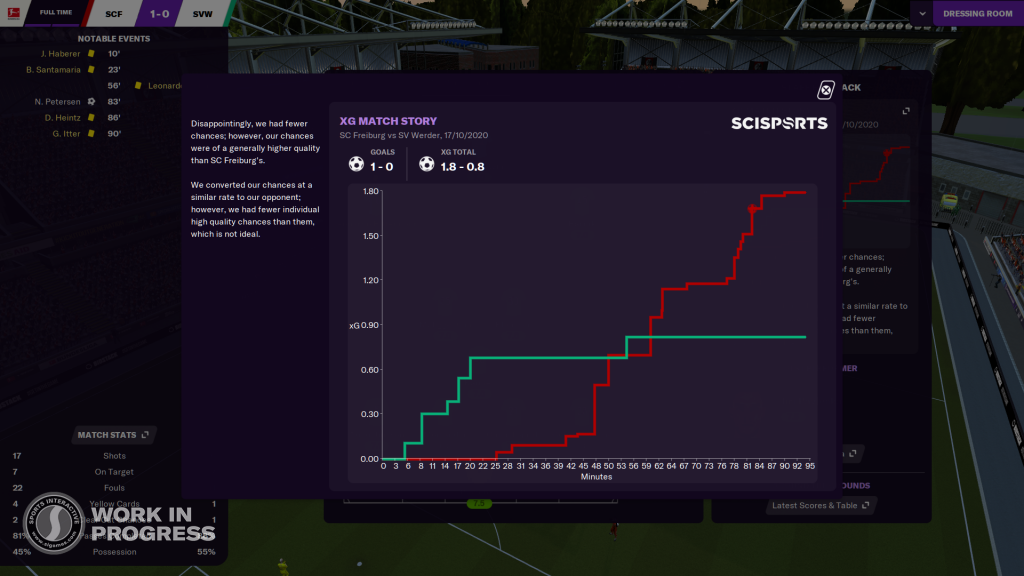 For the first time in FM history, we get to see live xG during a match. xG- Expected goals are possibly the most important stat we can use to judge a team or player's ability to score goals, and eventually win the match. The higher the xG, the higher the chance of the team winning. It is a very difficult stat to calculate and FM 2021 doing it throughout the duration of the match is very impressive. The player can also view the opponent's expected line-up and plan a tactical setup to counter the attacking threats. With improved in-game graphics and match UI, this year's match experience will be very entertaining.
Interaction: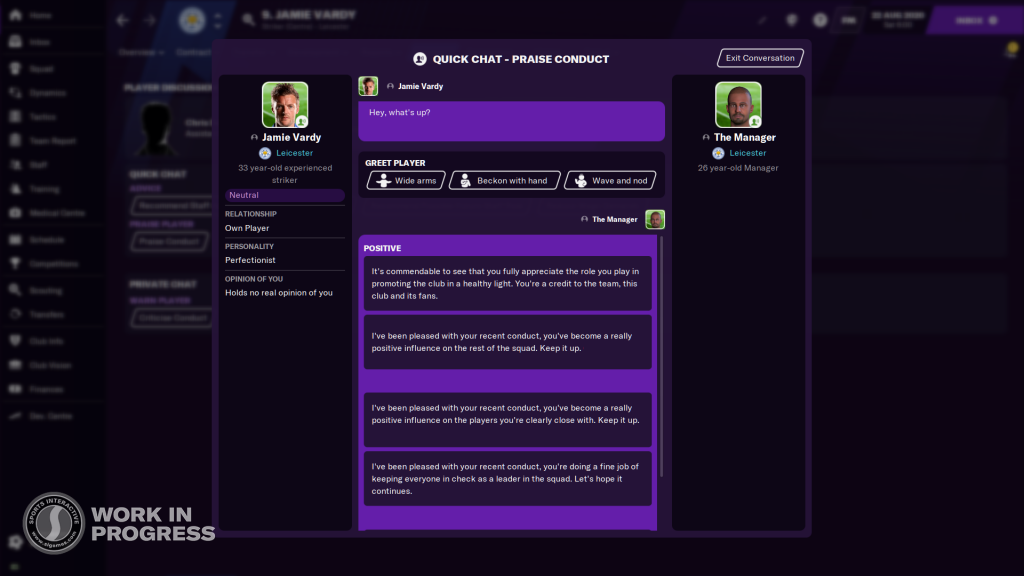 The player gets more control of the interaction with basically everyone. There was a feeling among the FM users that the player couldn't get their points across various personnel in the squad due to the limited chat options given by the AI in the game. This is fixed by the inclusion of quick chats. Quick chats replicate the sort of short, informal interactions that don't need a full meeting or press conference. These might happen in person or remotely, in a modern, familiar chat pop-up, and can trigger around a wide variety of topics. The developers also claim that you would be going to the press conferences in person instead of sending your assistant after revamping the entire mechanics and structure of it.
Recruitment: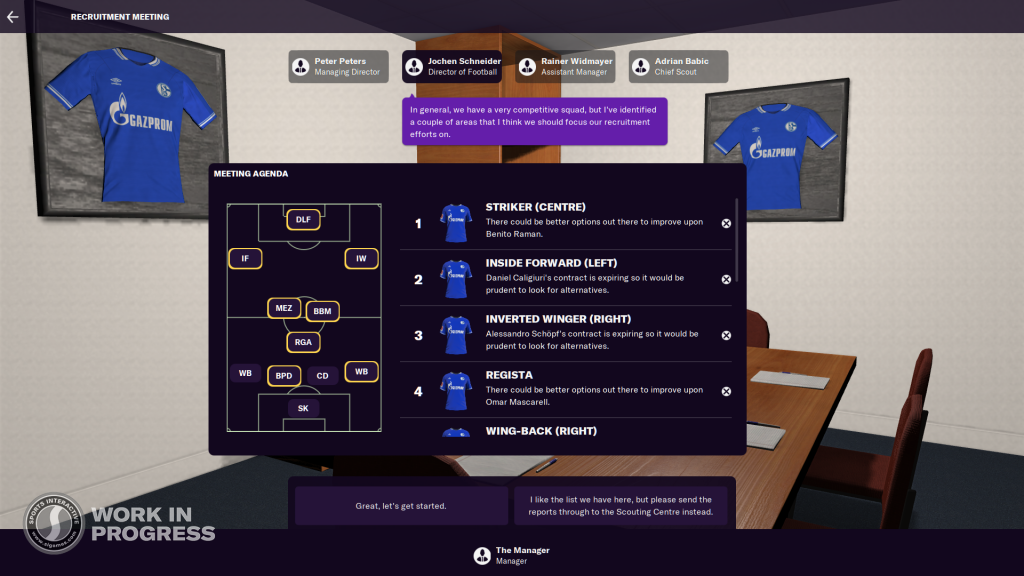 One of the most fun parts of being a football fan is the excitement of signing new players. Sega claims they have improved in-game recruitment to be more in-line with what actually goes on behind the scenes in club football. The player can now directly speak to agents to see if their clients are interested in signing up a new contract or if they are maybe looking for greener pastures and want a move away from the club.
FM 2021 also introduces a new analyst, responsible for turning raw data into digestible and informative reports delivered straight to the player's inbox. There will be two kinds of analysts, a recruitment analyst, and a match analyst. While scouts look at a player in the flesh and their overall ability, analysts will pore through data points, looking for key metrics that might help the club, highlighting any potential alarm bells before signing your next star. Now the scouts will focus on players more aligned to playing your philosophy of football.
Sega also claims to have re-aligned the transfer market to the real transfer market, which will see more accurate demands of transfer fees, improved loan deals, and other detailed contract issues being flushed out more easily yet realistically.
End Of Season: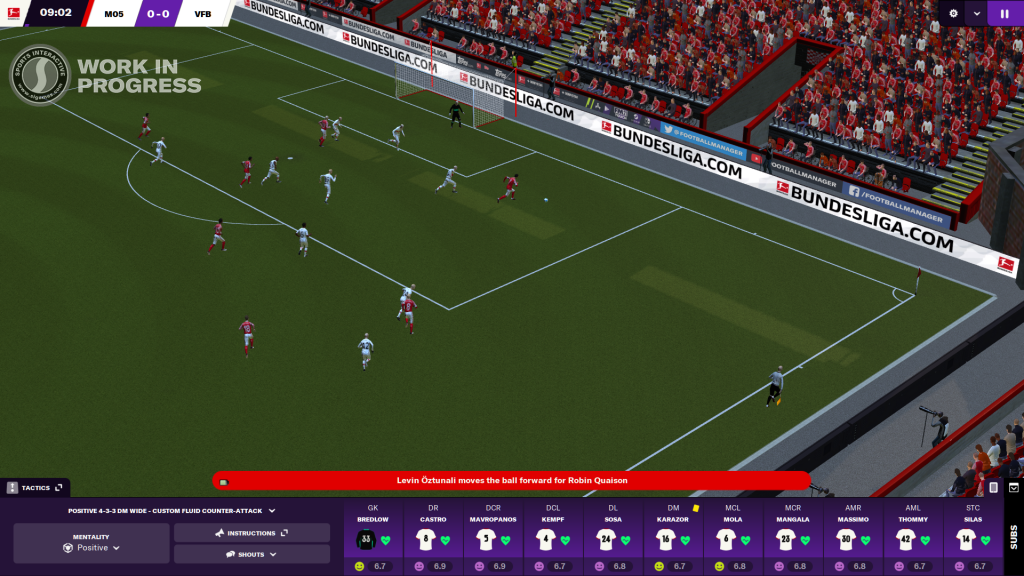 Something which was present in previous versions of the game but is vastly improved in this version is the Trophy Cabinet. Now players have a better view of their trophies, season trajectories, and various achievements made along their journey as a virtual manager. Whether managers are lifting silverware or have narrowly avoided relegation, at the end of each campaign they can enjoy a brand-new season review that presents them with highlights both on and off the pitch.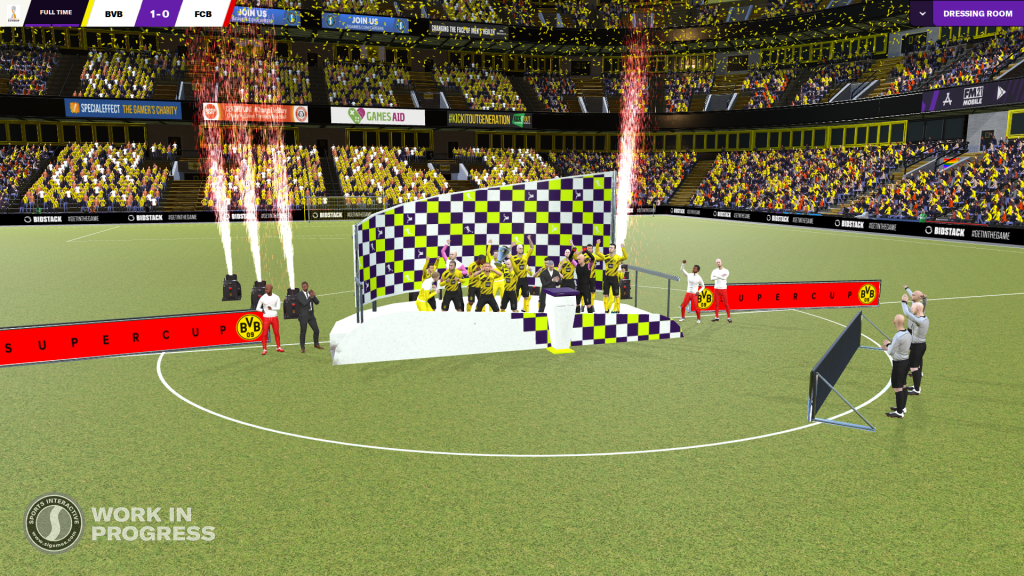 With all these exciting updates, Football Manager 2021 is a must-buy for all football fans.
Football Manager 2021 will be available on Steam and Epic Games November 24.