[Album Review] Tickets To My Downfall by Machine Gun Kelly
An Album review of Machine Gun Kelly's latest record "Tickets To My Downfall"
Machine Gun Kelly's Latest Venture Is An Explosive and Unapologetic Pop-Punk Experience.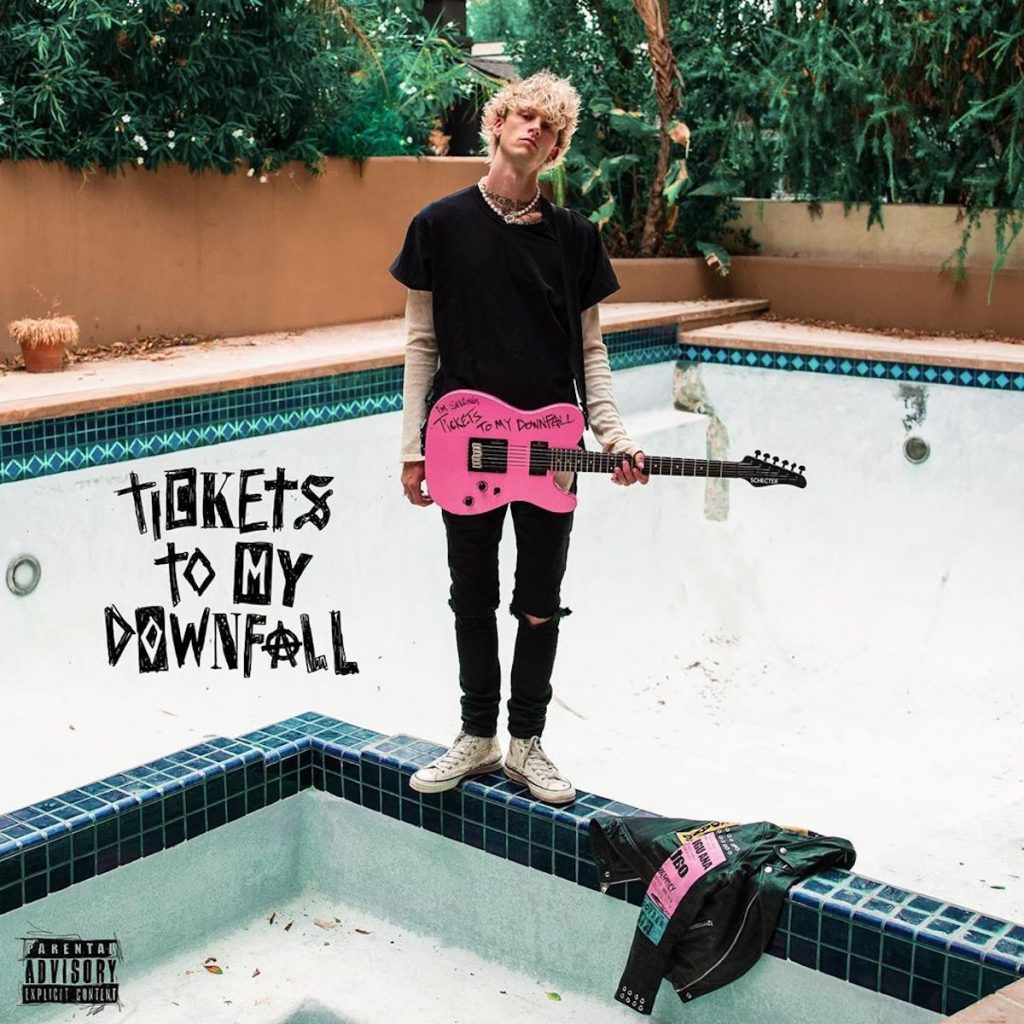 Colson Baker, better known by his stage name Machine Gun Kelly is an American rapper turned pop-punk artist. After collaborating with Travis Barker, famed drummer of the pop-punk band Blink-182, and Yungblud on 2019's hit "I Think I'm Okay", Kelly and Barker set out to explore the sound through further collaboration which culminated in their latest release Tickets To My Downfall. Besides Barker's contribution as the drummer for the entirety of the album, he also served as producer alongside Nick Mira, Keith Varon, and Omer Fedi.
Tickets To My Downfall tracklist:
Title Track
Kiss Kiss
Drunk Face
Bloody Valentine
Forget Me Too (feat. Halsey)
All I Know (feat. Trippie Redd)
Lonely
WWIII
Kevin and Barricuda(interlude)
Concert for Aliens
My Ex's Best Friend (feat. Blackbear)
Jawbreaker
Nothing Inside (feat. Iann Dior)
Banyan Tree(Interlude)
Play This When I'm Gone
Tickets To My Downfall feels like the kind of music Machine Gun Kelly should have always been making, especially when it comes to Travis Barker's influence. From Barker's energetic and relentless rhythm section, to Kelly's raspy vocals, the two seem to make an incredible partnership that breathes new life into such an iconic era of music.
"I got in trouble

The first time my dad saw me

Dance with the devil"

Lonely, track 7
Kelly pays homage to many classic pop-punk bands with influences of Good Charlotte and Green Day felt particularly in tracks like "Bloody Valentine" or "Concert for Aliens". Elements of Blink-182's seminal tracks can be heard throughout the album as well, including Kelly's pronunciation of "my head" in "Bloody Valentine" bearing a striking resemblance to frontman Tom DeLonge's in Blink-182's iconic "Miss You." But the album doesn't rely too heavily on these nostalgia-inducing homages, as elements of Kelly's hip hop history weave their way throughout the album as well as trap drums having a heavy influence on the direction of the music.
Tickets To My Downfall is, if nothing else, fun. With plenty of upbeat tracks to serve as the soundtrack to parties or jam sessions for years to come. That's not to say that the album is without substance though. "Play This When I'm Gone" is a truly heart-wrenching track dedicated to Kelly's daughter in case of his untimely death. Kelly's pain surrounding the recent death of his own father is felt throughout the record with "Lonely" addressing the subject matter directly. Kelly has also been increasingly more open about his struggles with mental health, his role in relationships and the care he has for his daughter. All of which show great growth through his music over the years.
Where the album is lacking, however, is the substance of its lyrical material. With the obvious exception of tracks like "Lonely" and "Play This When I'm Gone", I can't help but feel that Kelly has just scraped the surface of the heartfelt, honest, and raw music he is clearly capable of putting out. For all of his released music so far, the feeling is undoubtedly there, but translating that anger, hurt, and self-hatred into more melodic tracks is something I'm sure will improve over time. Despite this chief criticism, the album's somewhat lacking lyrical depth is more than compensated for by the record's relentless and unapologetic exuberance.
"I'm twenty-nine, my anxiety's eating me alive

I'm fightin' with myself and my sobriety every night

And last time I couldn't barely open up my eyes, I apologize"

Play This When I'm Gone, Track 15
While Tickets To My Downfall is far from infallible, it is a fantastic departure from Machine Gun Kelly's usual music and an absolute powerhouse entrance into the Pop-Punk canon.
RATING: A-
Tickets To My Downfall by Machine Gun Kelly features tracks written and produced by Colson Baker(MGK), Travis Barker, Omer Fedi, Nick Mira, and Keith Varon. The album is available in physical formats and on all digital music outlets.