2K Has Revealed The Next-Gen Release Dates For "NBA 2K21"
"NBA 2K21" will be available at launch on Next-Gen consoles.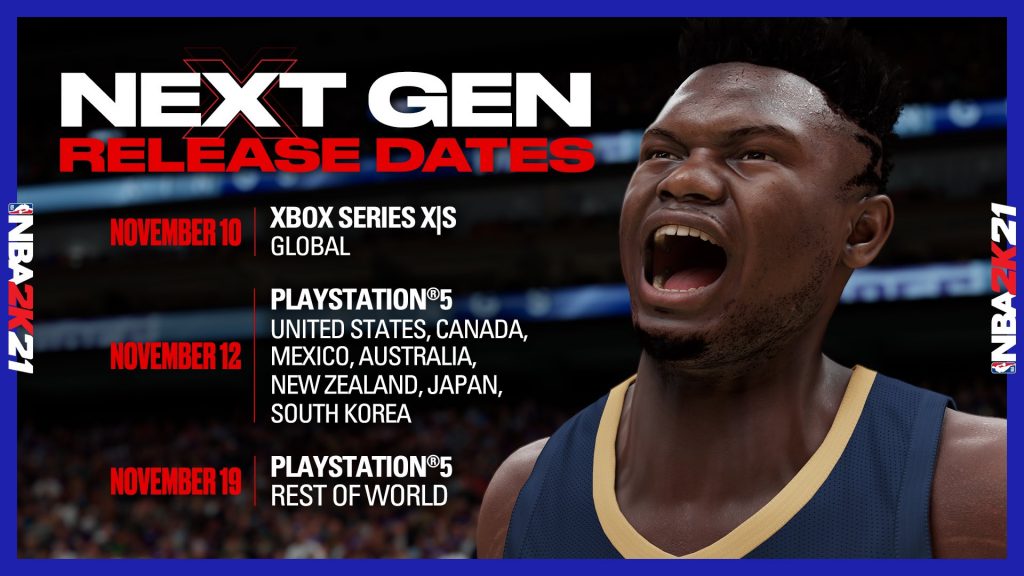 A few days ago, NBA 2K revealed on Twitter when gamers can expect to play NBA 2K21 on their Next-Gen consoles. In the Tweet, NBA 2K not only announced the release dates, but they also provided a link to pre-order the Next-Gen versions of the game. You can check out the Tweet below:
It seems that NBA 2K21 on Next-Gen will be available when the Next-Gen consoles release. There is also a link in the Tweet that will take you to the NBA 2K21 website and there you will be given quite a few options on how you'll be able to receive the game. You'll be given the option to pre-order either a physical or digital edition of the game. You'll have two versions to chose from; the Standard Edition featuring Zion Williamson on the cover or the Mamba Forever Edition featuring the late Kobe Bryant on the cover.
If you are yet to purchase NBA 2K21 on Current-Gen, the website also gives you the option to purchase those as well; if you purchase the Mamba Forever Edition on Current-Gen, you'll be given a free Next-Gen upgrade of the game when you get a Next-Gen console.
Below you can watch the official NBA 2K21 Next-Gen trailer that was presented earlier this year at the PS5 Event:
NBA 2K21 is out now on PlayStation 4 and Xbox One. NBA 2K21 will release on November 10th for Xbox Series X/S and on November 12th and 19th for PlayStation 5.