'Tiger King" Joe Exotic Scripted Series Starring Nicholas Cage Lands at Amazon
Amazon is developing an 8-episode, scripted series centered around Joe Exotic from Netflix's "Tiger King" with Nicholas Cage set to stare as the title character.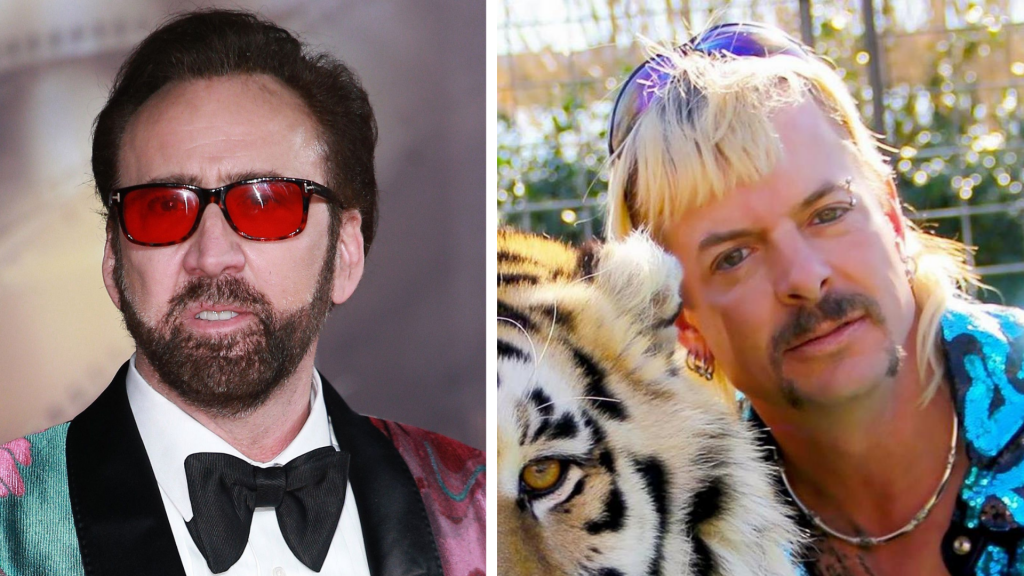 They say lightening never strikes twice, but that'll be hard to believe when you have someone as entertainingly manic as Nicholas Cage playing the Tiger King himself, Joe Exotic in a new 8 episode scripted series. After releasing on Netflix in March, the documentary Tiger King quickly become a worldwide phenomena. The gun-toting, loud-mouthed tiger zoo owner Joe Exotic and his archenemies, fellow zoo-owner Carl Baskin are the center of the wacky limited series that you truly need to see to believe.
The project had originally been in development at CBS TV Studios involving the creative team of Brain Glazer (Empire), Dan Lagana (American Vandal) and Paul Young (Key & Peele). The series was shopped around to potential buyers back in May with Amazon arising victorious as the new home for the series, which will carry over to their streaming service, Amazon Prime.
The series just recently got a 'push' to speed up development in relation to the NBC Peacock series that will soon start production starring Kate Mckinnon (Saturday Night Live) as the crazy-cat-lady herself, Carol Baskin.
The series will reportedly focus on Joe Schreibvogel aka Joe Exotic who will be portrayed by Cage. It will show Schreibvogel at the peak of his legal and marital problems in the midst of fighting to keep his zoo open. You can count on seeing somewhat of an origin story about Exotic in the beginning of the series to help you better understand how he becomes the larger than life character we all know from 2020's Tiger King.
The original idea for the scripted series came from an article published by Texas Monthly titled Joe Exotic: A Dark Journey Into The World of a Man Gone Wild, by Leif Reigstad. Lagana, Grazer and Young executive produce for Imagine-Entertainment, Cage for Saturn Films and Scott Brown and Megen Creydrt for Texas Monthly. Imagine-Entertainment is currently in a co-production/finance partnership with CBS.
Tiger King took the world by storm in the very beginning of the coronavirus pandemic and will seemingly make its way back to our households with at least two shows centered around the two kooky main characters. The documentary series garnered a whopping 34.3 millions viewers in the first 10 days of its release, compared to 31.2 million tuning in for season two of Stranger Things within the first 10 days of release.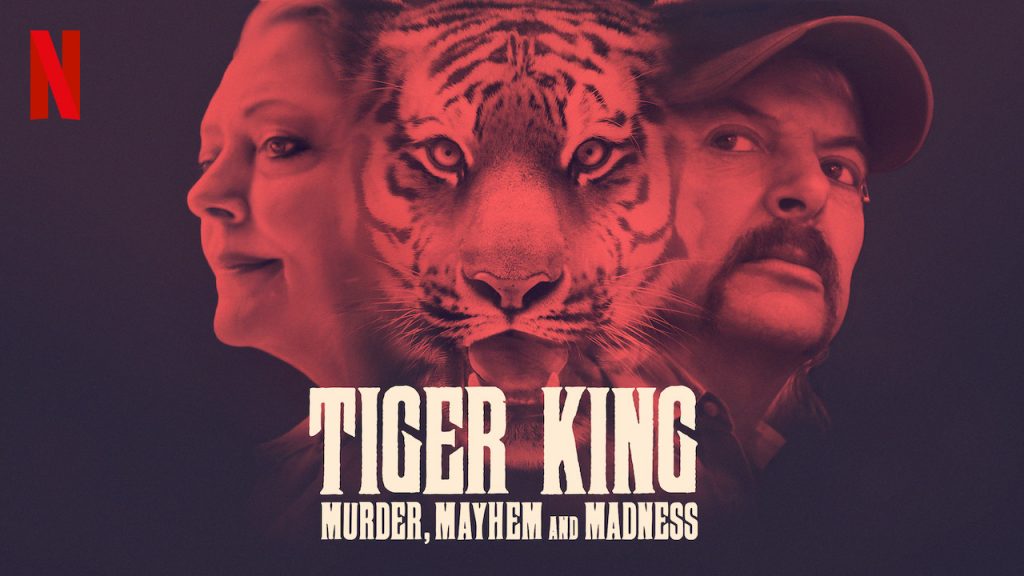 If you were not aware, Joe (Exotic) Schreibvogel is currently serving 22 years in prison after allegedly hiring a "hit-man" to kill Carol Baskin. The botched attempt at getting rid of one of his biggest critics blew up in his face when the alleged hit-man decided not to go through with the job. Schreibvogel recently made headlines this past week after penning a letter to President Donald Trump to pardon him, claiming he was being abused by guards but provided no further proof. Carol Baskin also recently made news when it was announced that she will be appearing on the latest season of Dancing With The Stars.
What did you think of the Tiger King documentary? Are you excited for the Joe Exotic and Carl Baskin centered shows? Let us know in the comments below!
Source: deadline.com