[TCN's Fictional Bands] A.D.D from The Rocker
The latest in TCN's Fictional Band series looks at A.D.D from 2009's The Rocker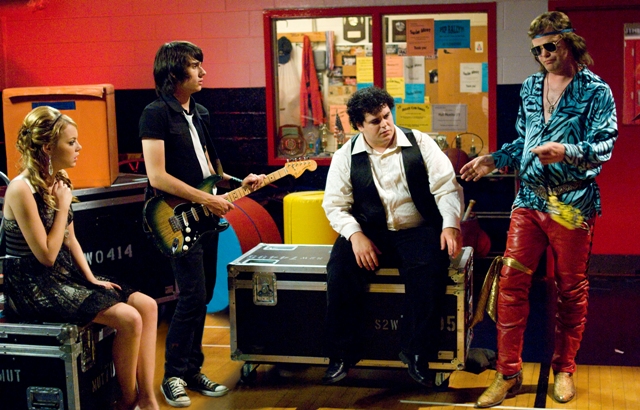 2009's sleeper hit The Rocker stars Rainn Wilson as washed-up pseudo-rock star Fish after being kicked out of his band Vesuvius just before they make it big. Fish has not so successfully come to terms with his failure as a musician when the opportunity to play in his nephew's high school garage band falls into his lap. The film follows Fish as he accidentally causes the band to skyrocket into the world of internet popularity thanks to a YouTube video dubbed "The Naked Drummer", landing them their big break. The band consists of Curtis(Teddy Geiger), Amelia(Emma Stone), and Matt(Josh Gad).
"I saw a picture of you and you had a guitar, So I learned how to play but I don't want to be who you are"

"Down"
The primary band this film follows is ADD, a pop-rock group with catchy hooks and instrumentally heavy music. The band seems to borrow aspects of early 2000's pop-punk/pop-rock Snow Patrol, Paramore, and The Red Hot Chili Peppers, while not entirely parroting any one particular style. Their songs also mirror that of the early Rock days without the exploration of the classic "Sex, Drugs, and Rock & Roll" subject matter.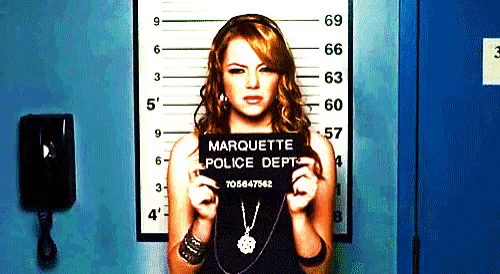 Curtis, the band's lead singer/songwriter and guitarist is portrayed by real-life musical talent Teddy Geiger (who has transitioned since the filming of The Rocker)! She achieved early success with tracks like "For You, I Will(Confidence)" that earned her quite a name among the singer/songwriter style at the time. She has since gone on to write songs for Shawn Mendes, Christina Aguillera, One Direction, 5 Seconds of Summer, and Lizzo!
Bitter
During a turning point for the band's success, the film shows A.D.D recording the original version of this track(Then titled "I'm so bitter") when Fish abruptly puts an optimistic spin on things. The song turns from dull and melancholy, to an entertaining pop anthem. While not the most musically complex track on the film's OST, Bitter begins with a powerful riff that continues throughout the track.
Great Escape
Great Escape is teen angst on display in the best way. As the track pushes through abandonment issues and the usual pitfalls of teenage life with a strong drum-heavy instrumental and an easy-listening melody. With the addition of Emma Stone's occasional harmonies, Great Escape comes off as one of the best of A.D.D's original tracks.
"Are you ever coming back or is nothing built to last?

Isn't it something how you vanished in the haze?

Isn't it something how you left me in your wake

When you made your great escape?"

Great Escape
Too Far
With a stronger emphasis on harmonies, Geiger's voice merges with Stone's in a measured and delicate way to create a soft melody atop a pop-rock guitar heavy instrumental. The song deals with themes of abandonment once again, while also echoing the sentiment that one cannot let past misfortunes dictate their futures.
"Can you tell a lie when you speak the truth?

Do you miss the things you never knew?

Come out, come out so you can see all I ever needed was to be cut free"

Too Far
Honorable Mention: "Pompeii Nights" – Vesuvius
Vesuvius, the rival band throughout the film, is holding on with white knuckled fists to the era of glam-rock and hair-ography. With elements of Kiss and Motley Crue, the Will Arnett led band has a strong arena rock sound.
"We're gonna melt your mind with our guitar might

Like those P-P-P-P-P-P-P-Pompeii nights"

Pompeii Nights – Vesuvius
Standalone Score: A
While I don't like Vesuvius enough to listen to their tracks outside of the film's context, A.D.D's tracks regularly make their way into whatever I'm listening to throughout the course of the year.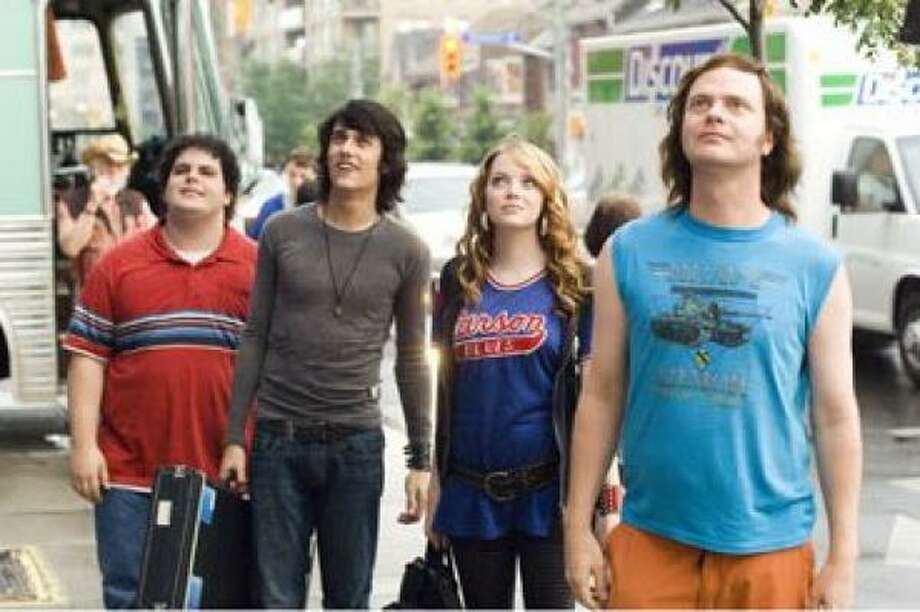 The music of both Vesuvius, and ADD is available on the film's Original Soundtrack on Spotify, Apple Music, and everywhere else online music is available. Find the film's killer playlist below !