Samuel L. Jackson to Reprise the Role of Nick Fury in New Marvel-Disney Plus Series
Samuel L. Jackson is set to reprise his role as Nick Fury, the director of S.H.I.E.L.D. in a new TV series for Disney Plus.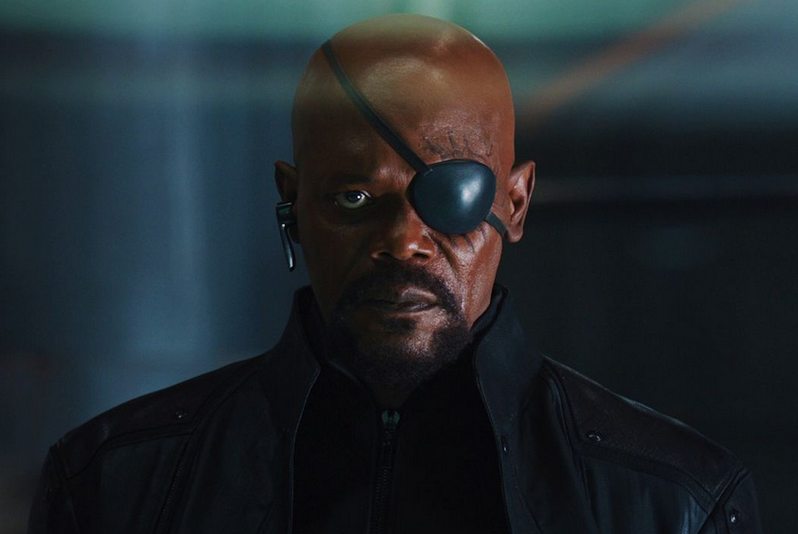 Prolific actor Samuel L. Jackson will be returning to the role of super-spy Nick Fury in a new Marvel Studios TV series for Disney Plus.
There has been no information given on the plot or if any other well known Marvel actors will be appearing. Kyle Bradstreet (Mr. Robot) will be writing and executive producing the new series with Jackson in the lead role.
Known in Marvel lore as the director of S.H.I.E.L.D. the character of Nick Fury first appeared in live action during the end-credits scene of Iron Man, the first film to be a part of now massive Marvel Cinematic Universe. In the early 2000's, Marvel Comics writer Mark Millar gave Nick Fury a make-over. For years Fury was depicted as a caucasian male. Millar decided go in a different direction and modeled his version of the character after Samuel L. Jackson himself for Marvel's The Ultimates. At the time, Millar had no idea that there would ever be any movies made about these characters in the coming years. Jackson, being a fan of comics himself and aware of Millar as a writer noticed the resemblance and this indirectly lead to him getting the live-action role years later.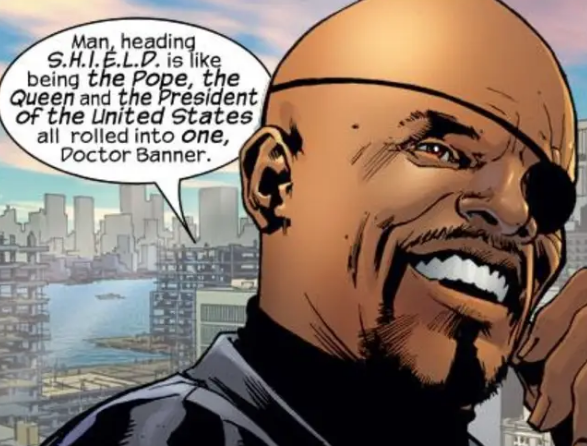 In a past interview, Millar spoke about why he decided to make the change to such an already iconic character:
Sam is famously the coolest man alive, and both myself and artist Bryan Hitch just liberally used him without asking any kind of permission. You have to remember, this was 2001 when we were putting this together. The idea that this might become a movie seemed preposterous, as Marvel was just climbing out of bankruptcy at the time.
Jackson has portrayed the character 11 times on film with many more appearances planned. He recently showed up in last years Captain Marvel, Avengers: Endgame and Spiderman: Far From Home. We last saw Fury in the end-credits of Spiderman: FFH where it was revealed that he is floating around somewhere in space with a group of friendly Skrulls.
Outside of the Marvel universe, you may know Jackson for a number of his collaborations with director Quentin Tarantino including Django Unchained, The Hateful Eight and Jackie Brown . You can argue that his most iconic role was in Tarantino's Pulp Fiction where he played Jules Winnfield, a killer for hire who has some of the best one-liners ever uttered on film. He went on to snag an Oscar nomination for the role. Other films you may recognize Jackson from include Snakes On A Plane, Glass, Unbreakable, Coach Carter, The Hitman's Bodyguard and the Star Wars prequel series where he appears as Jedi Mace Windu.
Jackson is represented by ICM, Anonymous Content, and Jackoway Austen Tyerman. Bradstreet is represented by UTA and most recently worked as a writer and executive producer on the hit series Mr. Robot starring Rami Malek.
Even though nothing has been officially confirmed yet, it is highly likely that show will be picked up on Disney Plus to join other upcoming MCU shows like WandaVision, which is set to be released in November as well as The Falcon and The Winter Soldier and Loki which will both be released sometime in 2021 along with the theatrical releases of Black Widow, Shang Chi and the Legend of the Ten Rings and Eternals.
Are you excited for this solo Nick Fury series? What do you think the series will be about? Let us know in the comments below or join in the discussion on the TCN Twitter page.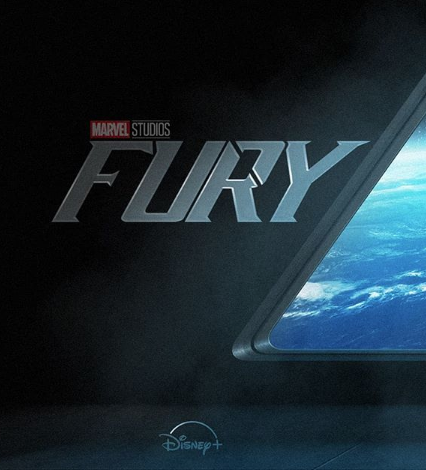 [Source: variety.com]