[Recap] HBO's "Lovecraft Country" Episode 1, "Sundown" (Spoilers)
The first episode of "Lovecraft Country" did not disappoint, delivering a great story that hooks you right in from the opening scenes. The cinematography delivered some truly stunning visuals while telling a compelling story.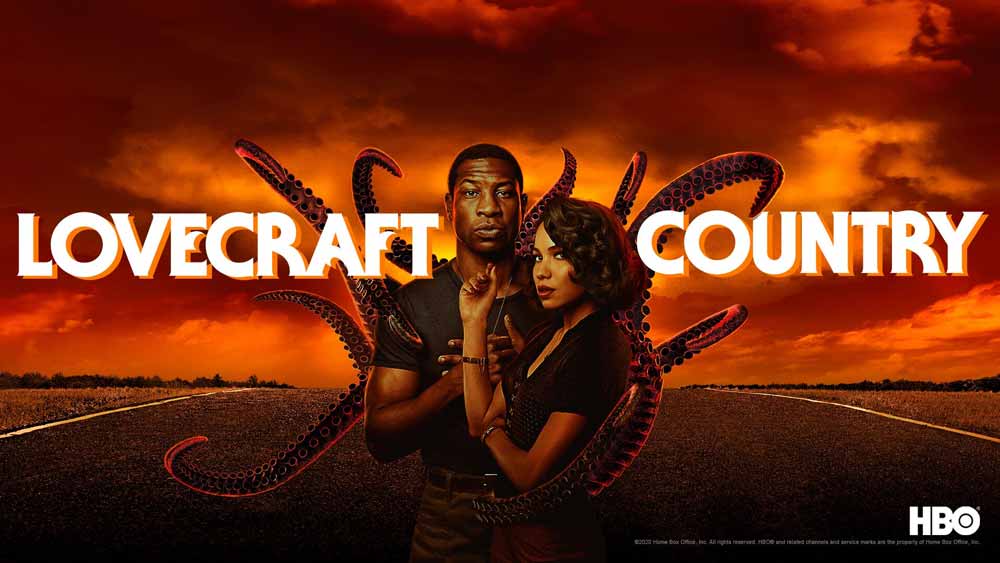 HBO's Lovecraft Country is a new original series that is a 1950's period piece based on a novel by the same name by Matt Ruff. Lovecraft Country follows Atticus Freeman on a quest to find his lost father. Atticus embarks on a road trip across Jim Crow America with his friend Letitia Lewis, played by Jurnee Smollett, and his uncle George Freeman, played by Courtney B. Vance.
This is a full episode review, so as a reminder, there will be possible spoilers from this point on.
The first episode, titled "Sundown," opens with a black and white war scene. The first blast of color is that of an explosion.
Atticus or "Tic," played by Jonathan Majors, follows the explosions to see a vibrant battle between humans and aliens, which looks like it should be from a War of the Worlds movie.
The beautiful scene draws you in right in from the start, ending with Tic coming face to face with a giant Cthulhu and being saved by a bat-wielding Jackie Robinson. The scene ends when Tic wakes, revealing that it was only a dream.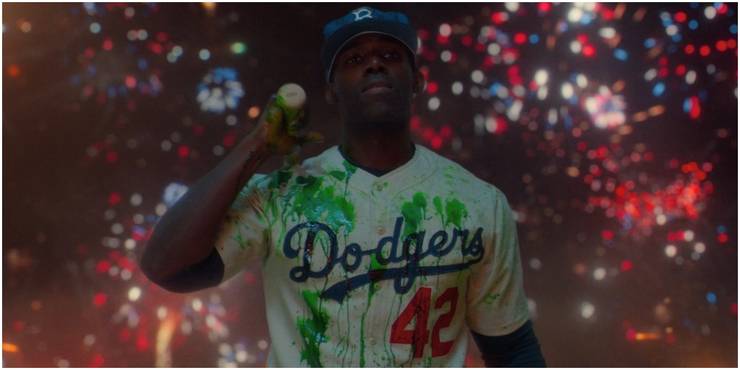 The 1950s was a time of prejudice for African Americans. The show does not pull any punches and dives into the racism and unjust actions of the majority of white people of the era. The show gives viewers a glimpse at what it was like to be African American at that time.
Uncle George, after being attacked himself, started putting together a guide for African Americans to maneuver around the country in the safest way possible.
After stopping at a diner that used to be safe, the trio of Tic, Leti, and Uncle George is chased through the streets and highways by a group of racists firing guns. They are only saved by a mysterious silver car that causes the racists' truck to flip.
After a short stop at Leti's brother's house, the trio sets back on the road but are faced with even more danger due to an extremely racist sheriff. They did nothing wrong besides being black in his county.
The scene depicts just how horrible racism was at the time. Sheriff Eunice Hunt, played by Jamie Harris, finds them stopped and threatens them with a reminder that they are in a "sundown county." (The term "sundown county" or "sunset town" originated from all white towns that wanted to remain segregated. Signs were often posted that stated "colored people must leave town by sunset.")
The acting in the scene is impeccable, giving it so much emotion.
After a slow chase, the group does make it out of the county, only to be stopped by more police. The racist cops lead Tic, Leti, and Uncle George deep into the woods, where they are to meet an untimely demise.
Just when it seems that there is no way they will survive, a sound rings out from the woods.
What ensues can only be described as a massacre, with severed limbs and blood littered everywhere. Hideous monsters with numerous eyes appear, leaving the group only one option: to run for their lives.
Uncle George is knocked down in the commotion, and Leti and Tic find an abandoned cabin to hide in. The two are shortly followed by the sheriff, sporting a gaping wound on his shoulder, along with one of his deputies.
Uncle George arrives soon after with some important information: when he fell, the monsters did not attack him, and all he had was a flashlight. The realization that the monsters might be afraid of the light leads to the decision to get one of the cars to use the headlights.
Even in the face of certain death, Sheriff Hunt cannot let go of his racism and forces Leti to go. While she is running to get the car, Sheriff Hunt begins to "turn" from his bite.
When Leti reaches the car, the group's suspicions are confirmed, as the headlights force one of the monsters to dig back underground. Back at the cabin, Hunt, now a full-blown monster, kills his fellow officer and takes aim at Tic.
Luckily, Leti drives the car directly into the cabin, saving Tic and Uncle George. Armed with flares, Tic and Leti are able to keep the monsters at bay until a high-pitched whistle seems to call off the attack.
Upon sunup, the trio is seen covered in blood and walking down a road leading them to a large house in the middle of nowhere.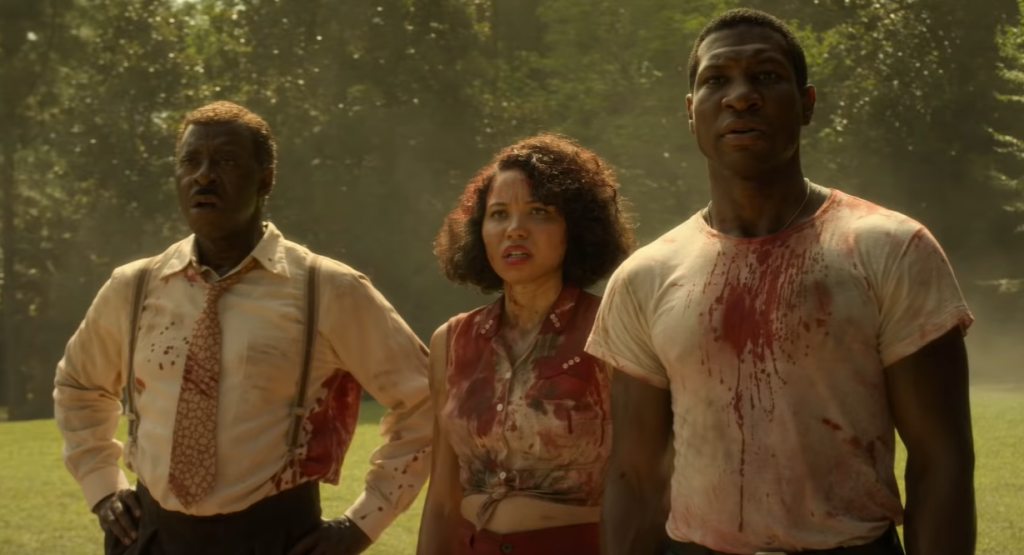 When they walk up to the house, they see the mysterious silver car is parked outside. Before Tic can knock, the door opens to a well-dressed blonde man, who says,
"We've been expecting you, Mr. Freeman. Welcome home."
With that, the episode ends, leaving more questions than answers. The first episode of Lovecraft Country was a powerful start to the series. The acting of Majors and Smollett was a true highlight of the episode–their chemistry on screen was phenomenal. The hour-long thrill ride was definitely worth the price of the HBOMAX subscription.
Lovecraft Country's first episode did not disappoint, delivering a great story that hooks you right in from the opening scenes. The cinematography delivered some truly stunning visuals while telling a compelling story.
Lovecraft Country was created and produced by Misha Green, along with J.J. Abrams and Jordan Peele, and airs Sundays at 9:00 pm on HBO or HBOMAX.